Bodo's Bootssteg - coffee shop with lake view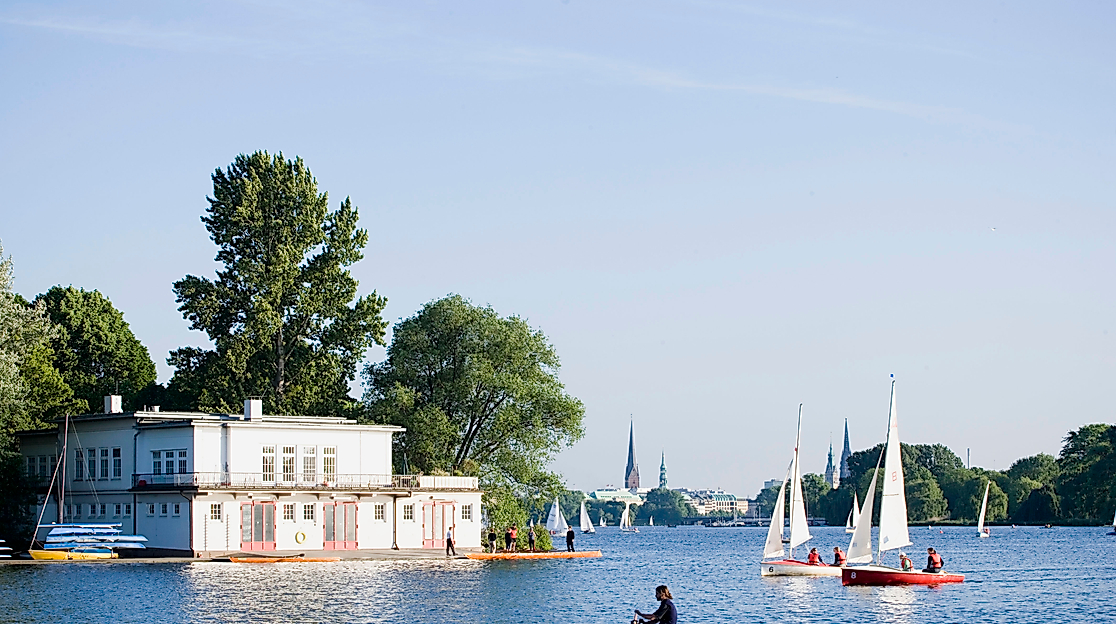 Bodo's jetty is a café directly on the Alster.
With the ideal location on the Alster, Bodo's boat jetty offers a coffee shop directly at the water. Sit on the terrace and enjoy the lake view while drinking coffee and eating cake.