Frau Meis Eisladen
Cool treats for hot days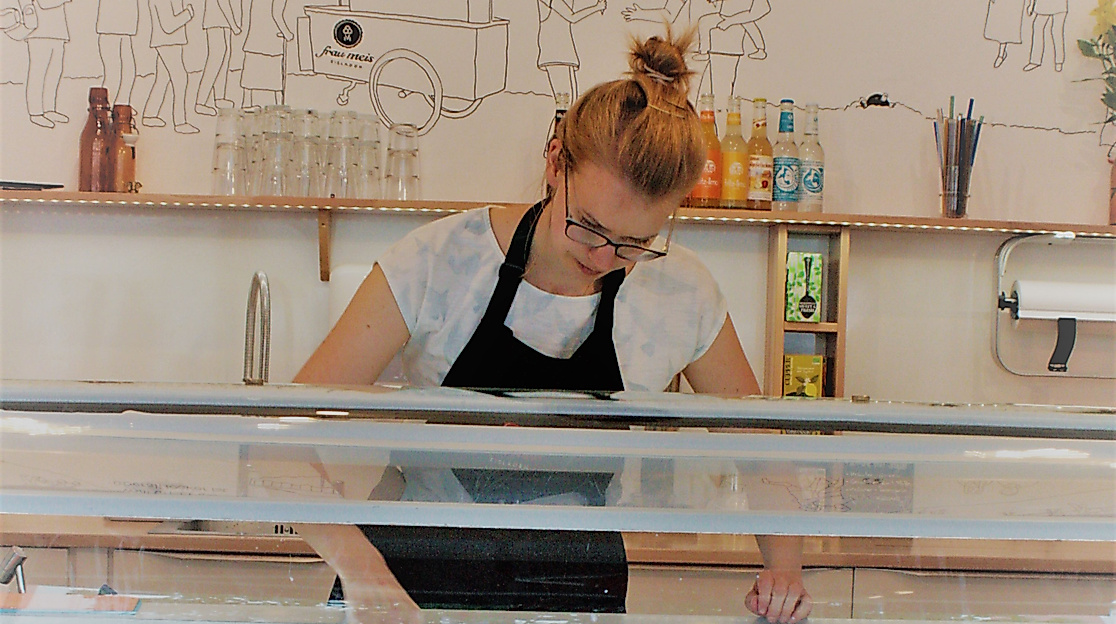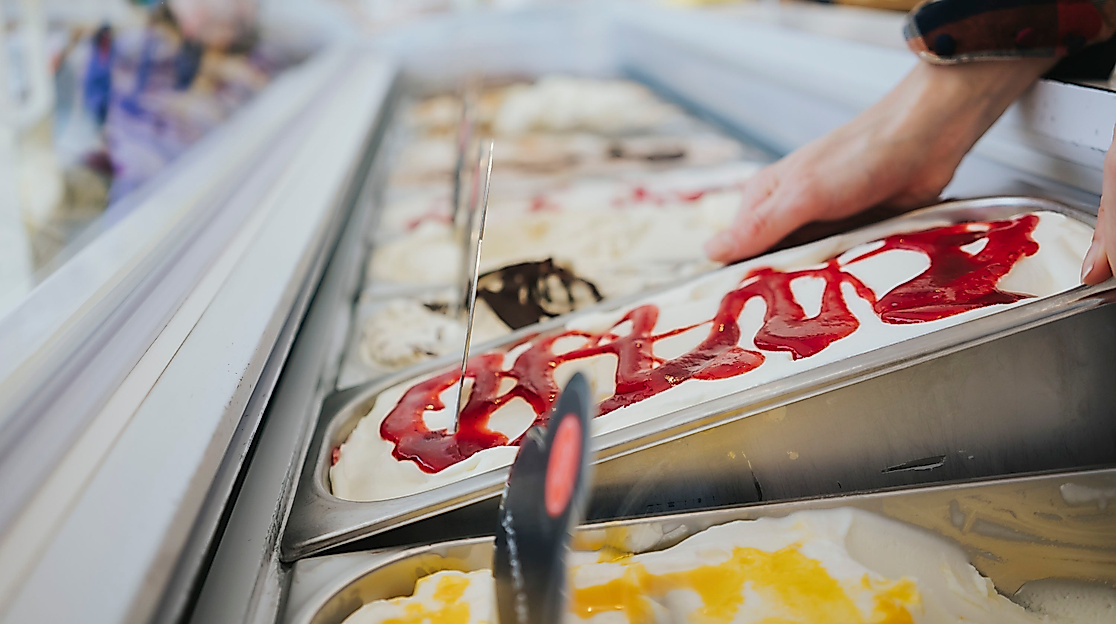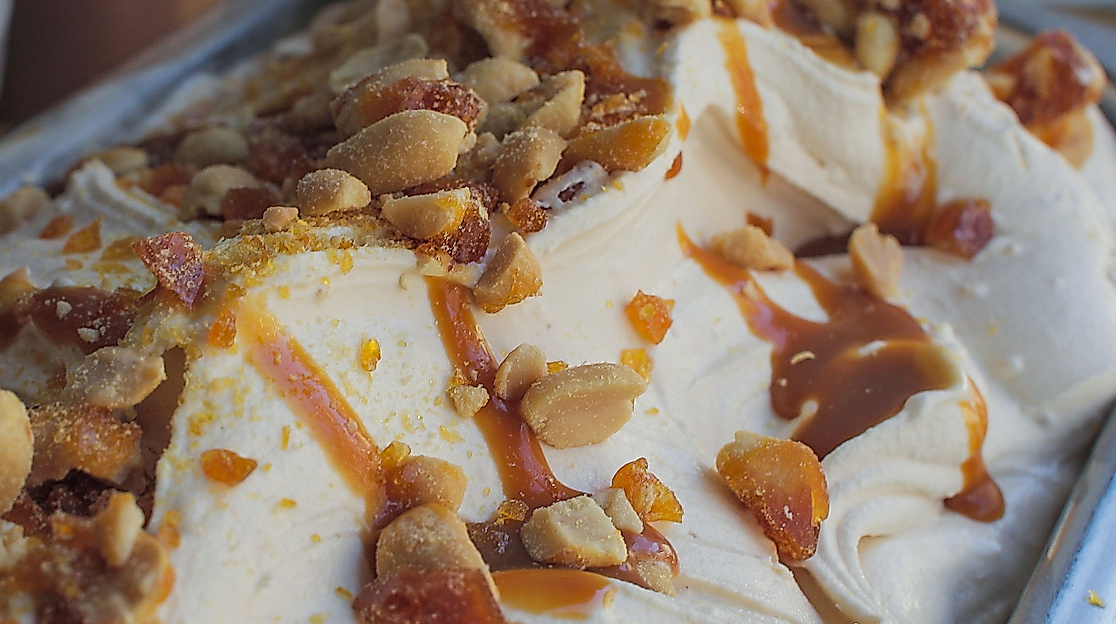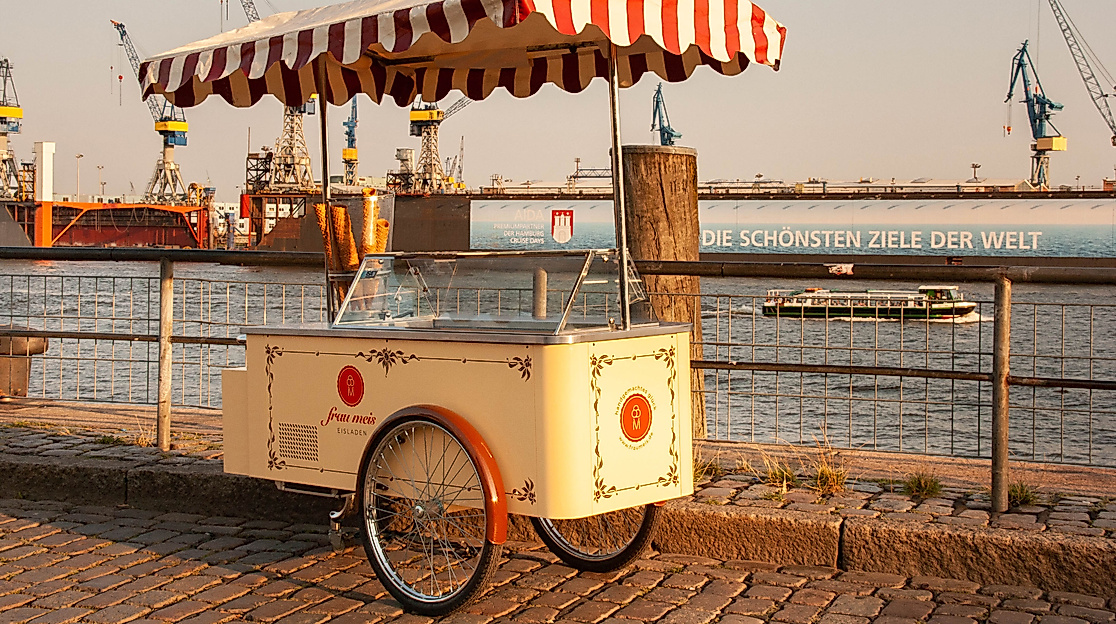 Whether creamy or fruity – all ice cream lovers will be happy here. This ice cream shop in Ottensen offers ice cream variations made exclusively in-house.
Sustainable delicacies
Only organic milk is used for the milk ice cream, the fruit for the fruit ice cream is sourced regionally, and no flavour enhancers are used at all. Also in the range: ice cream varieties without lactose or milk protein. The ice cream varieties vary from time to time to avoid boredom.
Fancy some more?
If you're planning a big ice-cream party, you can order by the tub you can mix the ice-cream flavour of your choice with an order of 2.5 litres or more. For large celebrations – such as weddings and street parties – you can also rent an ice cream cart with several flavours and numerous toppings. It's no surprise that the ice cream shop has been one of Altona's most popular addresses for delicious frozen treats since it reopened in March 2012.
Sustainability is key
Milk and cream come from the Hamburg area and the production of the fruit ice cream varieties is based on the harvest time of the regional strawberries, raspberries, and other delicious fruits. Frau Meis Eisladen only produces as much as it sells. Owls run the risk of not being able to enjoy their favourite ice cream. But cheer up, at least this means that the ice cream is always as fresh as possible.