The Alster Lake in Hamburg in ISL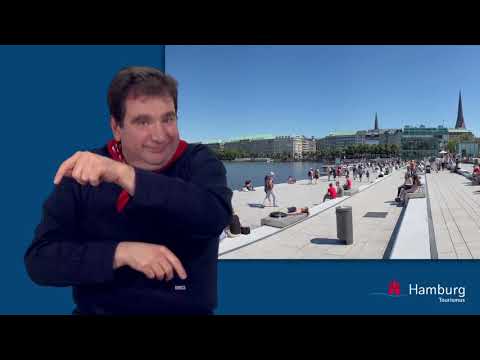 In the heart of Hamburg is the Alster. It emerged from several small rivers into a lake. The Alster is only 2.5 metres deep and two bridges cross it in the middle, which can be traversed by car, city train or on foot. To the north of the two bridges, you will find the larger Outer Alster, and to the south, the smaller Binnenalster. This is a lake right at the centre of the city and is bordered on one side by the Jungfernstieg promenade. From here, the Alster ships set off, on which you can go on a boat tour of the Alster to one of the many berths.
Apart from the Alster boats, motor boats are not permitted on the Alster. Only sailing boats, rowing boats, canoes and peddle boats are allowed. A tip: rent a boat and go on a relaxing boat trip along the many small rivers. Take a look at the fancy houses on the banks and observe the numerous fishes and birds. Relax and enjoy yourself in the middle of the city!