Public transport in Hamburg in ISL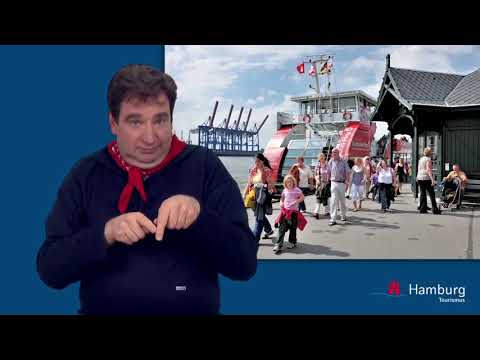 Do you have a disability pass with a stamp? Great! Because there is no need for a car in Hamburg. Instead, there is a public transport system available, the Hamburger Verkehrsverbund (HVV), a network of 30 different companies, whose trains, buses and ships you can use. The transportation network extends beyond the city limits to the surrounding towns, and offers hassle-free bus, ship and underground railway connections. From Monday to Friday between 5:00 am and 11:00 pm, many buses go every five minutes, and after 11:00 pm and on weekends, around every 20 minutes. So there is never a long wait.
And last but not least: On the HVV, you aren't just restricted to buses and the underground, but you can also take a worthwhile boat trip along the Elbe. Enjoy the views from the ship and hop on and off as you like at the different berths. An example of a possible route: Get on at the jetties and travel on the ship to the fish market. Here, you can visit the fish market and a Russian submarine from days gone by. Then continue on the ship to the Övelgönne stop, also known as Museumshafen, where you can view a range of different ships. If you continue a little on foot, past pretty houses and different restaurants, you will get to the Elbe beach. Here, you can enjoy a lie down in the sand, eat ice-cream, or go for a stroll.