Hamburg's inner city in ISL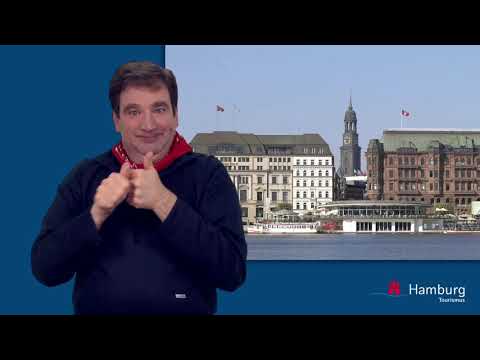 Hamburg has many large churches, including the "Michel" with its high church tower. It is located on a hillside close to the port. You can reach the tower via a spiral staircase, where you can enjoy an incredible, airy all-round view of Hamburg at a height of 106 metres. This panoramic view of the port and the city can be enjoyed day and night – including the sparkling lights. If you turn around, with your back to the port, you will see the inner city of Hamburg.
Would you like to see how people used to live in Hamburg? Then go past the "Michel" and down the narrow alleyway, where you will discover a house in the midst of a row of houses, which was inhabited around 1800. It is still in its original state and is open to visitors as a museum. Here you can see how people lived at the time. The neighbouring houses have been restored in a way that retains the typical features of the original building.
At the time, the merchants who traded with spices or fabrics got together as the so-called "Krameramt", a small merchants' association. When a merchant died, his widow was given a free flat here. The residential complex comprised 20 flats, which are still lived in today or have been converted into a museum. In the meantime, Hamburg has grown significantly, but as you can see here, the alleys used to be narrow and cramped.
The town hall with its impressive architecture, built in 1897, is located in the Hamburg inner city. The previous town hall fell victim to the great fire of 1842. For this reason, the town hall was located in another building for 55 years.
The town hall rests above the water on 4000 struts. Its distinctive colour reveals that it is built from sandstone. The town hall has a total of 647 rooms and today serves as the seat of the Senate and the Citizenry, the "Hamburg government" elected by its citizens.