Hamburg's HafenCity in ISL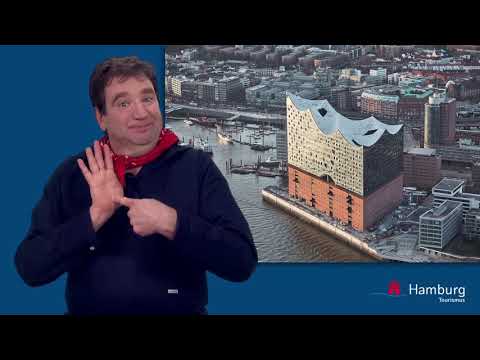 The city district bordering the port and the jetties is today known as HafenCity. The district was only given this name in recent history; before that, it was known as the "Speicherstadt" (city of warehouses). The Speicherstadt was built around 1850 to 1860, at the time of Emperor Wilhelm. The many high buildings from this period were planned in detail and have bizarre gables and small towers. They were intended to serve as high-quality warehouses. At that time, the Speicherstadt was the largest warehouse complex in Europe. The goods could be loaded directly from the ships into the warehouses – a sensation at the time. Over the past few years, a lot of change has happened in this part of Hamburg: the former warehouses were converted into modern offices or apartments, university buildings and shops were opened. The district has become more sophisticated and very popular. It remains in a state of continuous change and is currently considered Europe's "largest building site". On regular tours, for example on a boat trip along the port, you will always find something new to discover.
We would like to pick out a special building in the HafenCity. It is a large, high building with a curved roof: the Elbe Philharmonic Hall. There used to be a large red-brick building here. It was large and powerful, and was used as a warehouse for coffee and cocoa beans. It was built after 1960, and completed in 1966. The Elbe Philharmonic Hall has now been constructed on top and converted and expanded as a concert hall. The building is 110 metres high, so that it can be seen from everywhere. There will be different halls inside, including a large concert hall with over 2,000 seats, but also shops and apartments.
In Speicherstadt, there is one thing you should definitely visit: The Miniature Wonderland. It shows the big world on a small scale. As such, for example, you can see Germany or Hamburg in miniature. The focus here is from the perspective of the world of the railway. In order to clarify what there is to see, here are a few figures: There are over 900 trains with over 15,000 carriages. Or more figures: there are over 215,000 figures and more than 230,000 trees and much more. It is a tiny world, even with its own airport at which aircraft take off and land, in which it turns dark and then light again every 15 minutes. Switzerland with its mountains is particularly impressive. There are plans to include France and Italy soon. As you can see, things are constantly changing, it is being continuously expanded, so that there will be more to discover after a year or two.
Finally, I would like to give you a small tip: somewhere, there is a small chocolate factory, which makes little pieces of chocolate, wraps them with care and spits them out. Find it and enjoy the chocolate!