Green Hamburg in ISL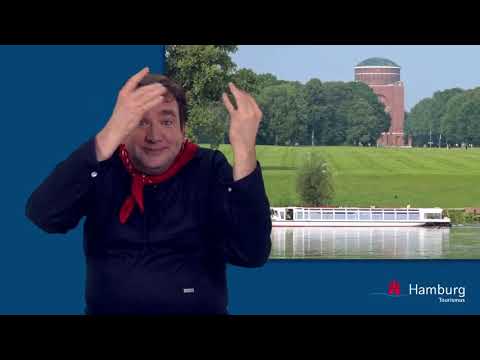 Hamburg is a large city, in which there is lots to see. But there are also many green oases, to which you can retreat and relax.
For example, there is a green belt surrounding the centre from St. Pauli to the Alster. In earlier times, this was the location of the fortress walls, to defend the city against the canons of external enemies. Today, the walls are gone, but they have been replaced by this green area, which is called Planten un Blomen. There are now many playgrounds for children, and an artificial skating rink, which is used for ice-skating in winter and rollerblading in summer. There is also a Japanese garden with typical plants from Japan, as well as a tea house. There is also a tropical house, where you can admire plants from hot regions such as Africa.
What do the locals do on the weekend and the weather is really warm? They go to the city park! It is a huge area with a wide range of offers. You can exercise, go swimming, listen to concerts or – something many locals like to do here – barbeque. It is a large park for relaxation. There is also a water tower here, from which you can gaze at the stars and in which many events take place.
If you like animals, then you should not miss out on a trip to the zoo at Tierpartk Hagenbeck. Here, you will find over 1,850 animals. In addition to elephants, giraffes, lions and tigers, there are also different ape and monkey species. A visit to the primate house is particularly recommended. The 'Eismeer' area is completely new: This is an Arctic world for animals from cold regions, for polar bears, penguins and seals. As such, the Tierpark is not only suitable for children, but also very interesting for adults.