Sahra Tehrani Fashion Store & Studio
Clothing that tells a story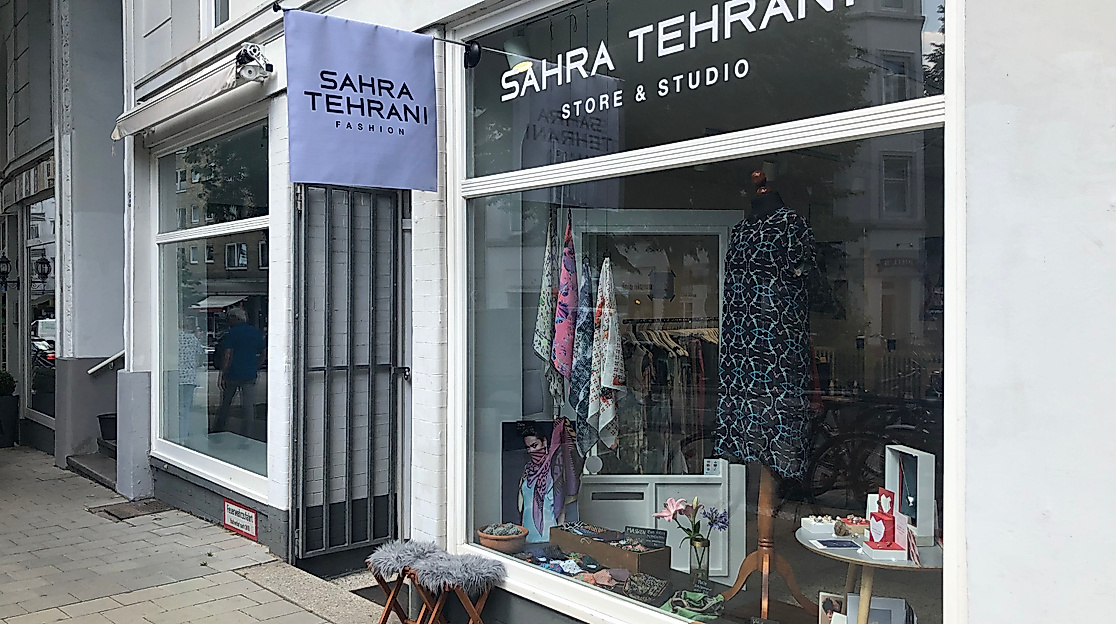 Customised fabrics, designs and cuts are Sahra Tehrani's trademark, as she sells her pieces in the shop of the same name in Hamburg's Weidenallee.
Clothing as art
Sahra Tehrani designs and manufactures her garments on the premises. This results in unusual designs featuring prints that capture snapshots from her life, for example tiny image details such as the pattern of some leaves or tricks of light, the simple colours and shapes showcasing the designs in the best possible way.
Simple elegance
Nothing here is off the rack. Alongside the print motifs, the shop stocks simple garments that can be combined in many ways. From dresses, trousers, jackets, jumpers and tops to individual shawls, scarves and neckerchiefs, you'll find everything you need to complete your ensemble here. Quality and sustainable production are also hugely important to her.