garment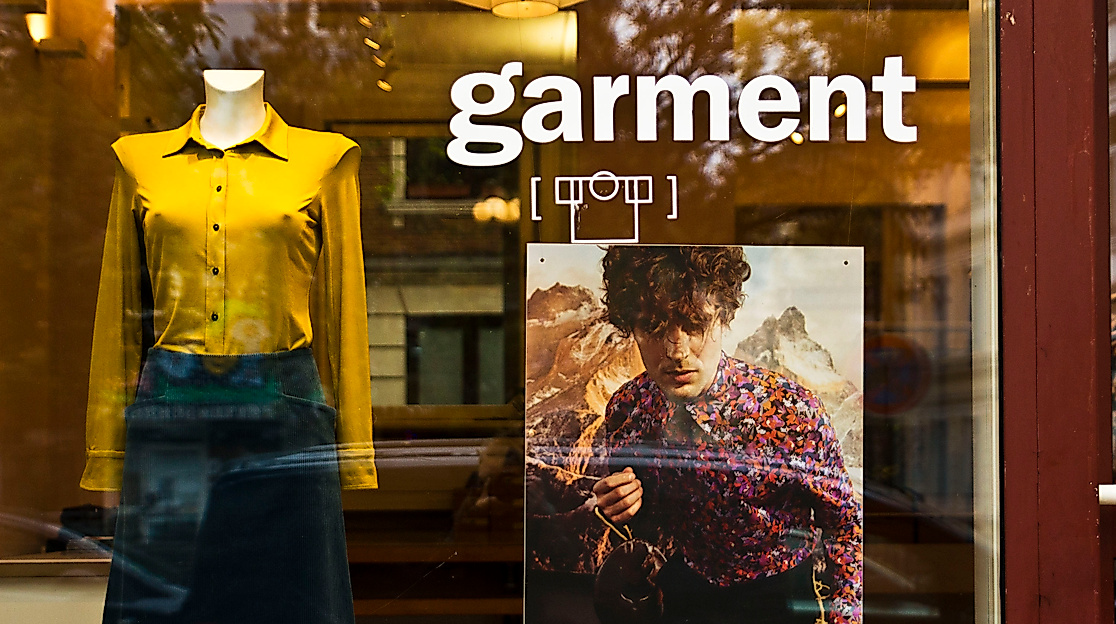 Stylish, handmade clothes for men and women can be found at garment in Hamburg.
Olga and Ole, the warm zipper jackets made of walkloden, are a real eye-catcher despite their simplicity and have been classics for years.
Kathrin Müller and Ullinca Schröder design and tailor clothes for men and women in their puristically furnished shop on Marktstraße, "which will not be yesterday's tomorrow". Dresses, skirts, coats, suits, shirts and blouses bear striking names such as Robert, Konstantin, Jenny or Lotte, inspire with straightforward, elegant but never boring designs, here and there a reminiscence of the 50s or 60s and high-quality materials such as virgin wool, silk and cotton poplin. If required, they can also be adapted to individual measurements. So hopefully nothing stands in the way of a long-standing friendship with Gela or Jean-Paul.