Hamburger Hof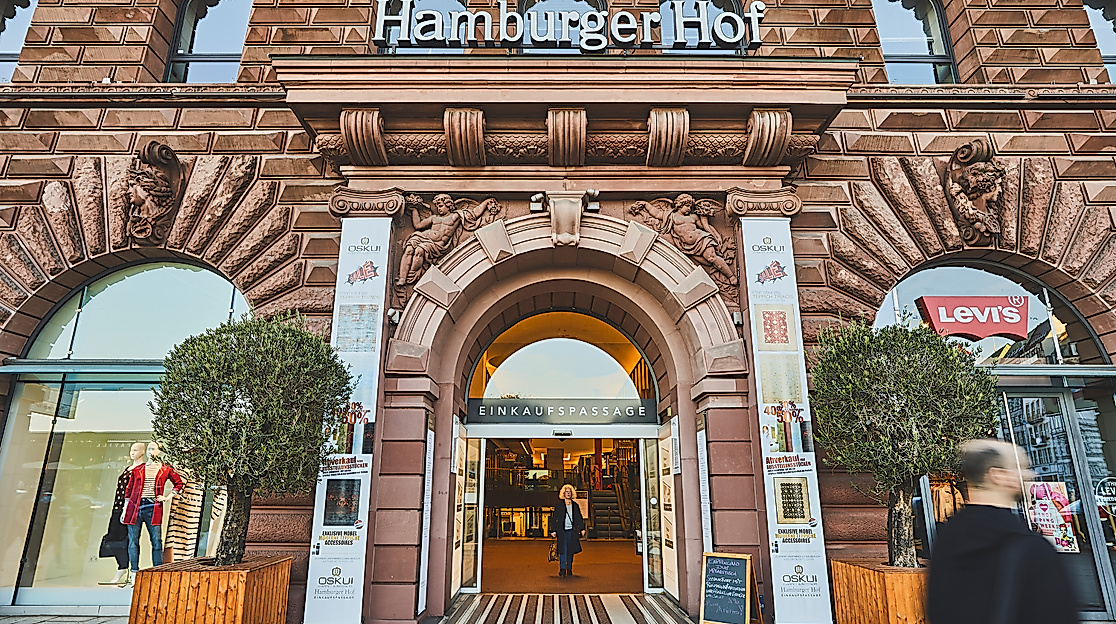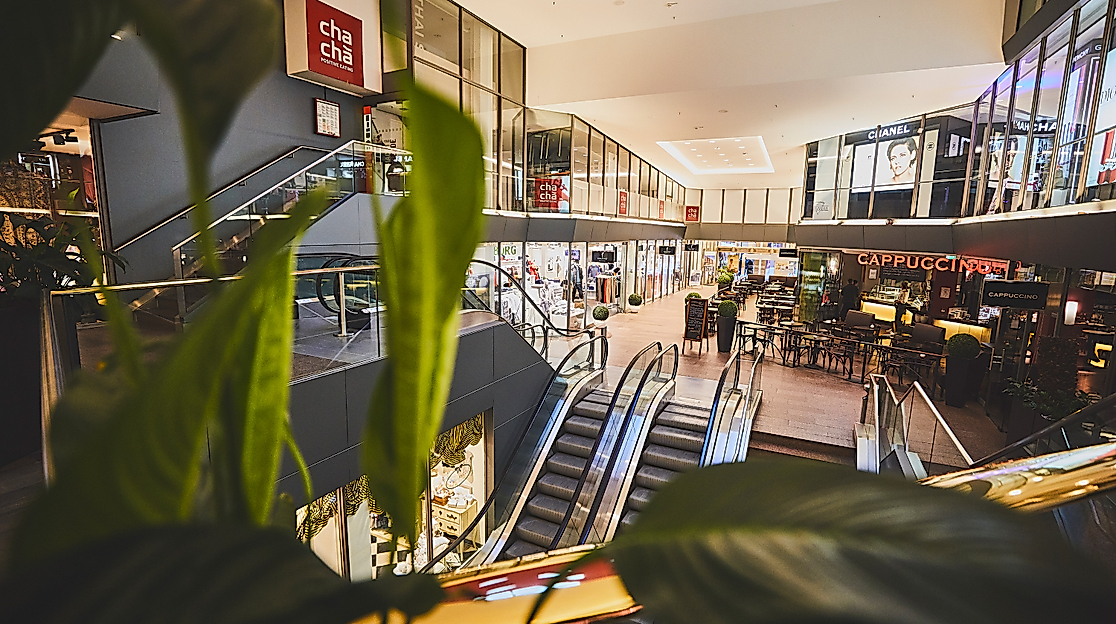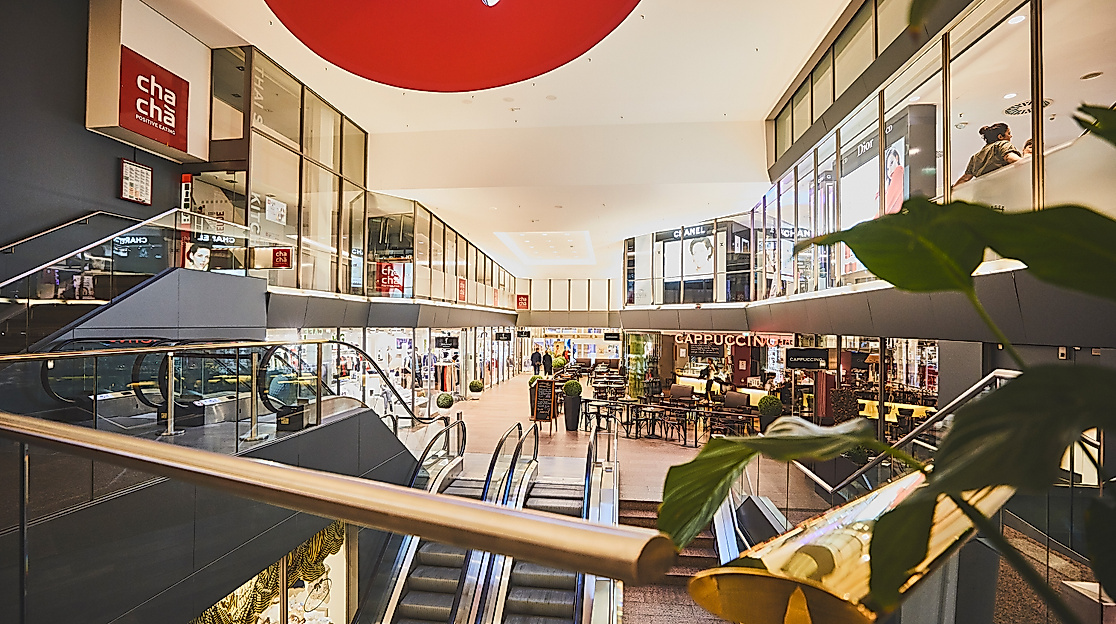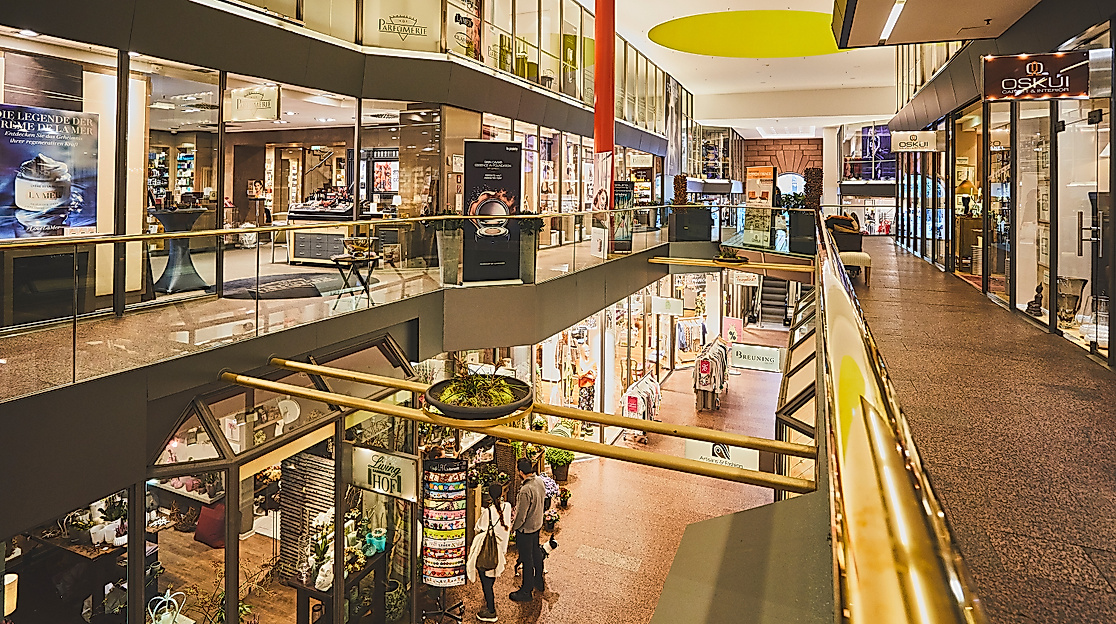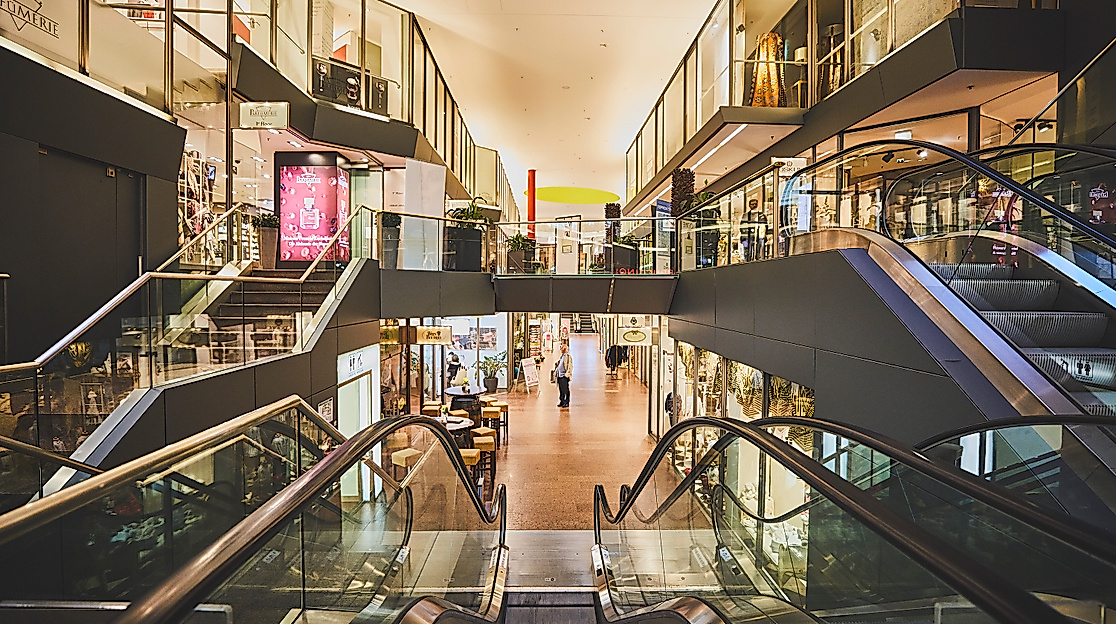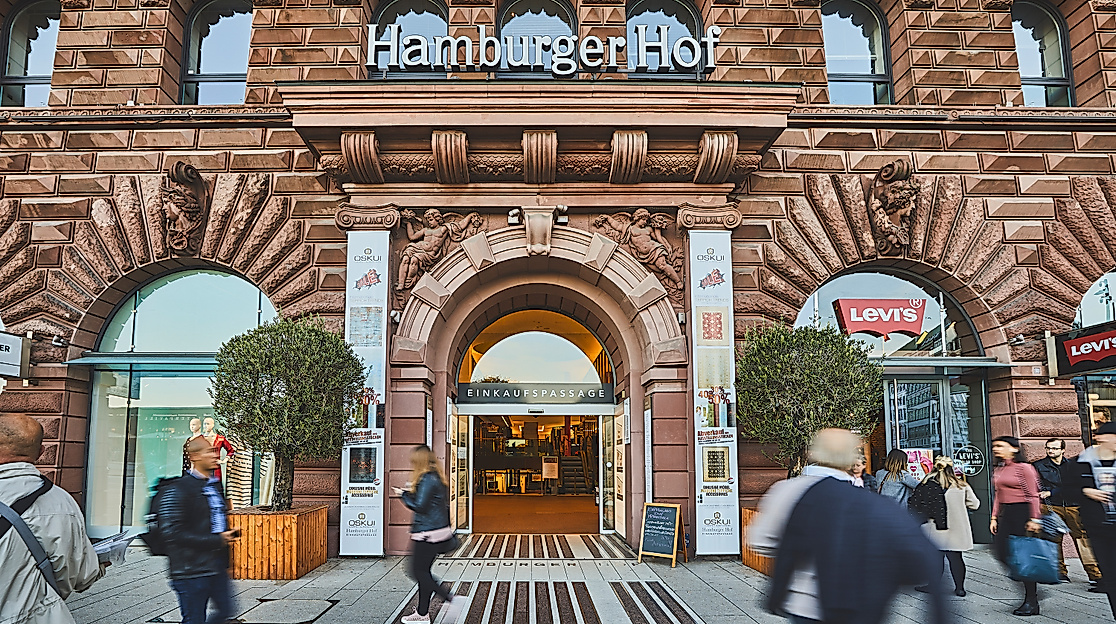 Since 1979, the Hamburger Hof shopping arcade has provided a link between Jungfernstieg and Poststrasse. The mall has an exclusive Hanseatic atmosphere with its shops and gastronomy.
Visitors will find a small but beautiful selection of Hanseatic stores, international brands, beauty havens and culinary addresses. One highlight is the Hamburger Hof perfumery. Also definitely pop into Blume: it is renowned for particularly imaginative and tasteful flower arrangements. To regain your strength, try Cappuccino due and cha cha - thai street kitchen.
Hamburger Hof - Europe's most glamorous shopping arcade
After the great fire, in 1842 the Hamburg businessman William Sillem built what was then the most glamorous shopping arcade in Europe "Sillems Bazar"on the grounds of today's Hamburger Hof. The press praised the revolutionary design of glass and cast iron as well as the black and red marble interiors. In 1881 it had to give way to a new building, designed by architects Hanssen & Meerwein, who were later involved in the construction of the town hall. So arose the luxury hotel "Hamburger Hof" with its famous neo-baroque sandstone façade that characterises the appearance of this impressive building today. At the end of the 1970s, the architect Hans Joachim Fritz designed a combined office and retail building including a shopping arcade - this was the birth of today's Hamburger Hof.