Eis & Innig
Real ice cream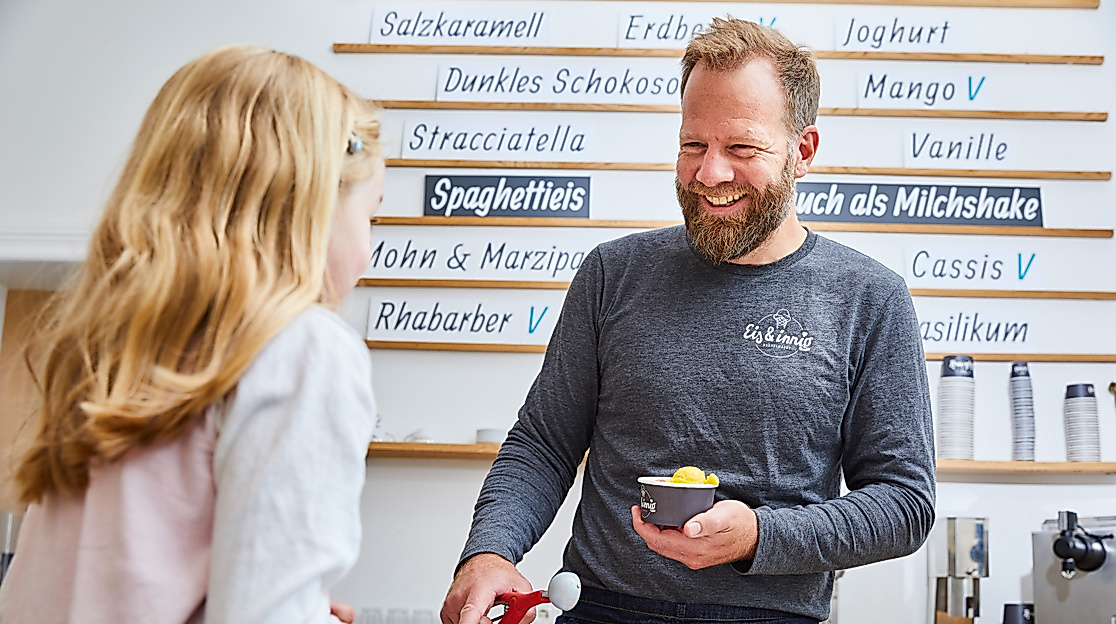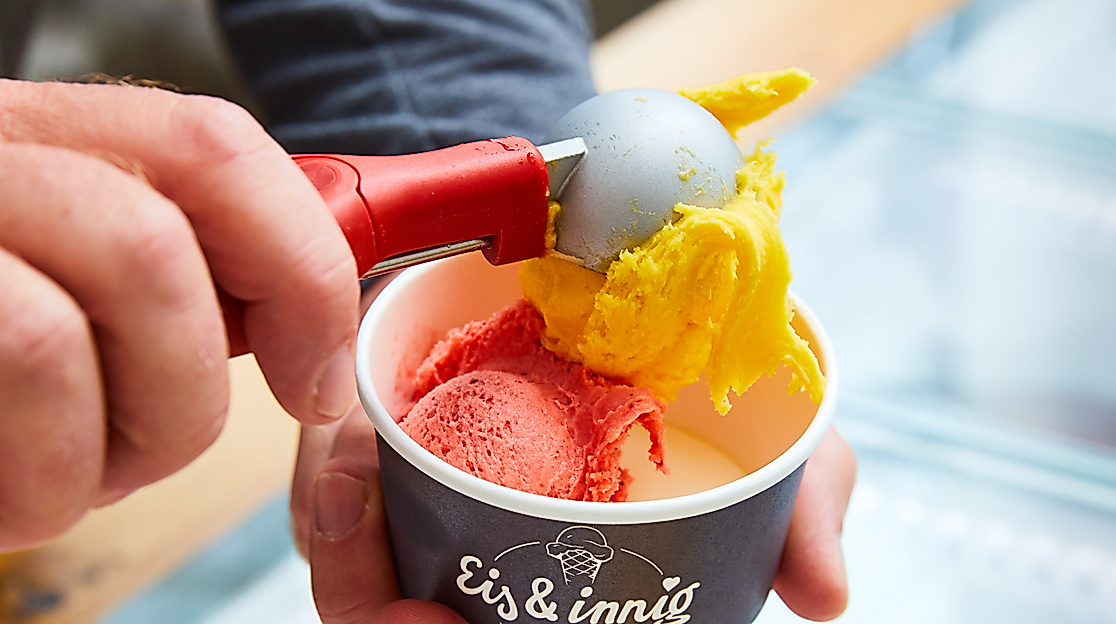 In the Eis & Innig you can find the most sustainable ice cream in Hamburg. Only natural ingredients are used for the ice cream production.
The Eis & Innig is guided by the love of ice. The fresh ice cream is created with full dedication. A sense of responsibility and transparency prevail in the production process.
Pure nature
There are no ready-made mixtures, artificial flavours and colourings at Eis & Innig. Natural and regional ingredients are used only. Instead of chemical substances, real fruits give the ice cream its taste. Many ingredients go directly from the Isemarkt to the ice cream kitchen. The milk is obtained from the Reitbrook dairy farm in Vier- und Marschlanden. By the way: all fruit ice cream varieties are without milk and are vegan.
Home production
The ice creams are produced in the in-house ice cream kitchen. If you would like to get your own impression of the Eis & Innig in-house production, you are invited to take a look at the small ice cream workshop.