Eis Schmidt - City
Real ice cream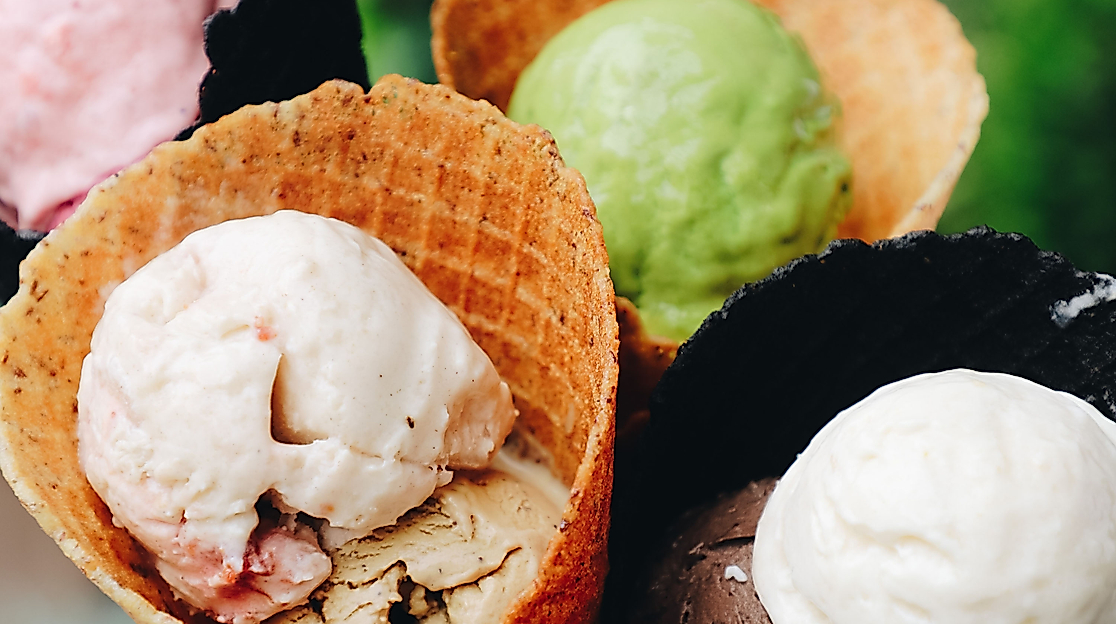 At 6 locations in Hamburg you can try the many flavours of Schmidt ice cream and add delicacies such as the famous handmade caramel and more.
The family-run Eis Schmidt manufactory proves: ice cream is art.
Ice cream confectionery
Every type of ice cream is produced at Eis Schmidt with a great love of detail. Precise handwork runs through all production steps: Each caramel is stirred by hand, the compote is freshly boiled down and the sponge cake base is home-baked. Only regional ingredients are used for the preparation. The milk is obtained from the farmer in the neighbourhood.
Sweet dreams
The ice cream assortment is large and varied. The eagerness of the ice cream cooks to experiment constantly brings new ice cream inventions. The range also includes vegan, sugar-free and gluten-free ice cream. If you don't feel like deep-frozen ice cream, you'll be sure to find something to suit your taste in cakes and biscuits.