City Tour - from the Town Hall to HafenCity
Stattreisen Hamburg e.V.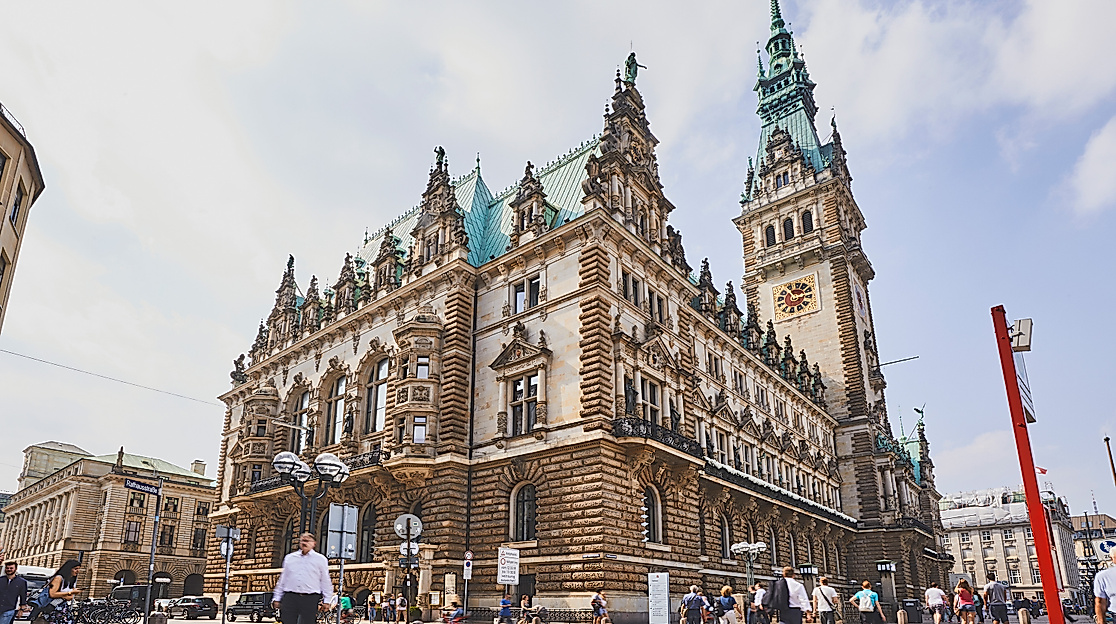 From mercantile pride and disasters: This tour goes from the Gängeviertel and merchants' houses to the canals and warehouses, passing through the cholera epidemic and the great fire.
These stops mark the development of Hamburg as a world port city. Experienced tour guides will also show you typical Hamburg office buildings, Jungfernstieg, the Inner Alster, the ruins of St. Nikolai's church, the former city centre and the historic Deichstrasse. With historic photographs and anecdotes, it goes right through the heart of the city. You will hear quotes about typical Hamburg residents, see the amazing way human waste was dealt with in the 19th century from today's perspective. century. The tour ends with a view of one of the biggest construction projects in Europe, the HafenCity.
Discover the heart of Hamburg with our social partner »Stattreisen
Why not take a vacation at home instead of getting on the plane? The goal of the non-profit organization »Stattreisen Hamburg e.V.« is to go on a discovery tour with tourists as well as Hamburg citizens. The thematic tours, bike tours or barge cruises therefore cover a wide range of interests - the well-known Beatles-Tour on Reeperbahn is as much a part of it as are culinary or literary city tour. There is something for everyone! The association pays attention to sustainability along the way and is part of the St. Pauli Fair Tours. The initiative is committed to sustainable tourism, with which tourists, local businesses and residents around the neighborhood are meeting responsibly and the colorful nightlife district remains accessible to all. In addition, Stattreisen Hamburg strengthens the quality assurance of city tours and offers dual training opportunities for their guides. They are awarded by the Hamburg Chamber of Commerce.
Hamburg CARD Discount
City tour
With Hamburg CARD, Hamburg CARD Local, Hamburg CARD Green Plus, Hamburg CARD Premium, Hamburg CARD Premium Plus or Hamburg CARD Green
Adults: 11.50 € instead of 14.00 €; Savings: 2.50 €, Children (11-15 y.): 5.50 € instead of 7.00 €; Savings: 1.50 €