Marco Polo Terraces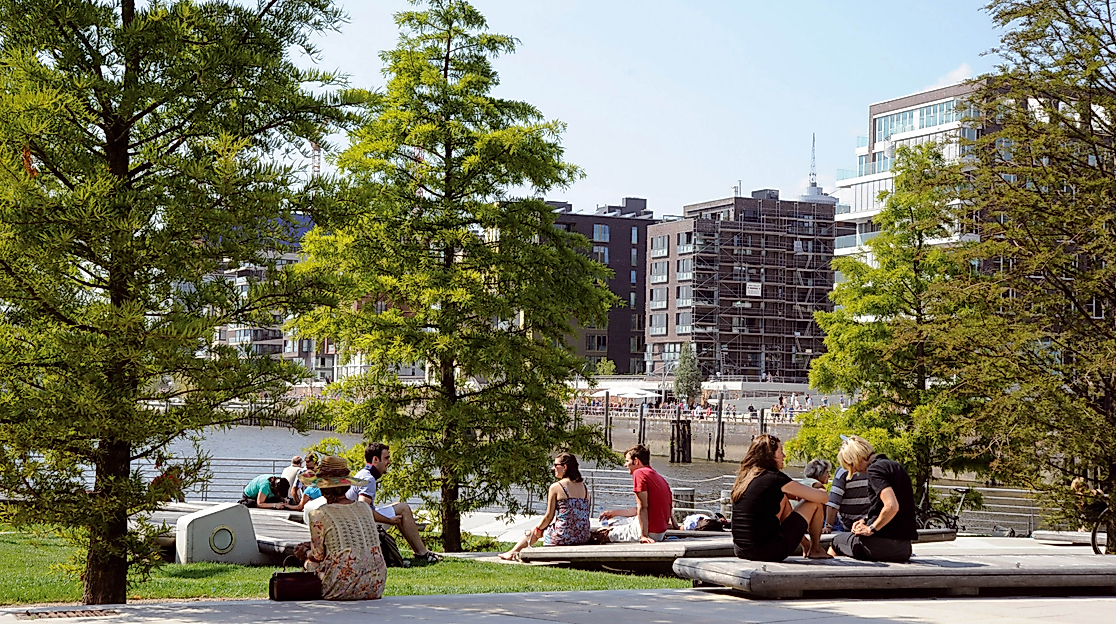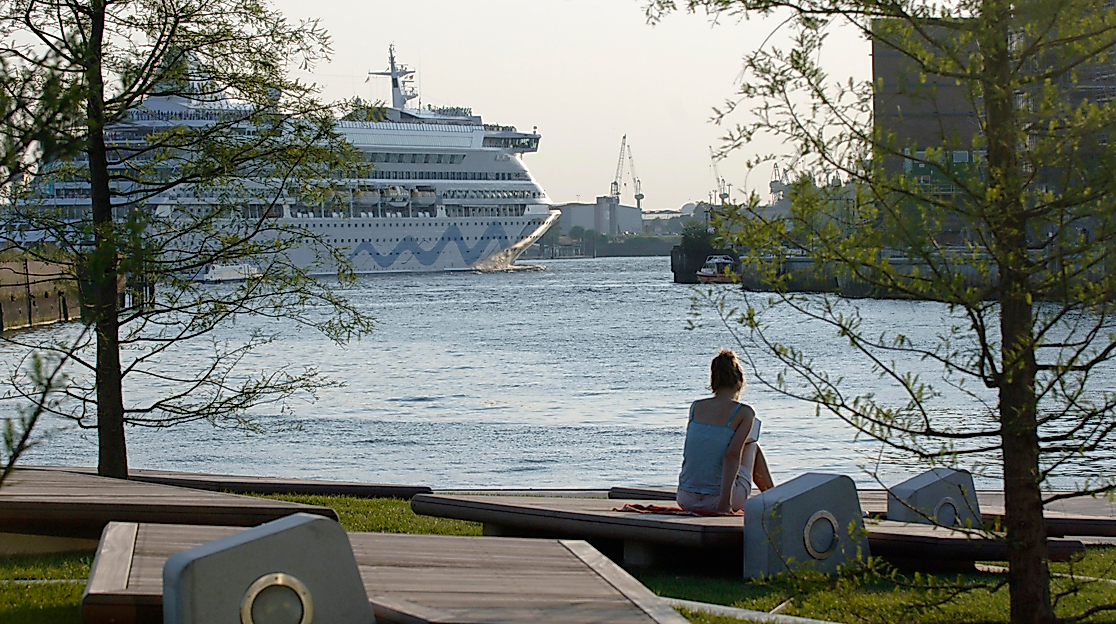 Beautiful views on three levels: The Marco Polo Terraces merge shore, water and tides. Besides unusual photospots, there are different places to rest and a boule-court as well.
The Marco Polo terraces are a central meeting point in the middle of HafenCity. In addition to seating and lawns, it offers an impressive view of the backdrop surrounding the Grasbrook harbour. From here you can not only relax and enjoy things, but also watch the hustle and bustle in the harbour and HafenCity. The Marco Polo terraces were named in honour of the navigator and discoverer who travelled to the Orient and China in the 13th and 14th centuries.
Culture and shopping in the HafenCity Many nearby cafés and restaurants make your stay pass very quickly, but still giving you all the time in the world to relax. From the Marco Polo terraces, it is only a few minute's walk to the Elbphilharmonie or the Überseeboulevard. So no matter whether you are looking for culture, cuisine, or shopping - there is something for everyone here.