Biosphaerium Elbtalaue - Biber und Elbfische live erleben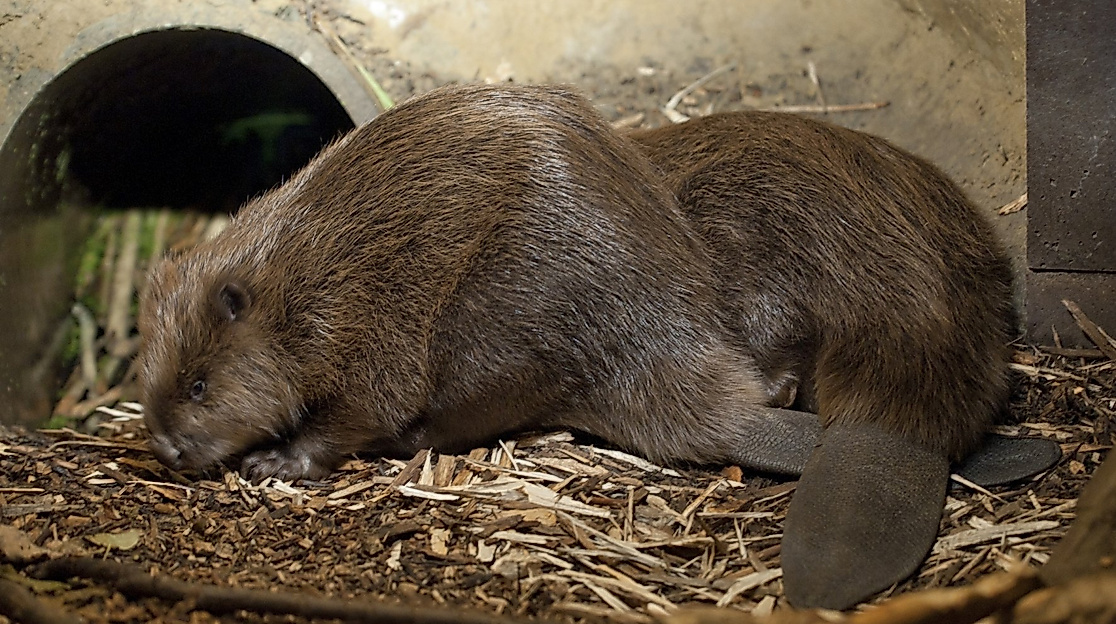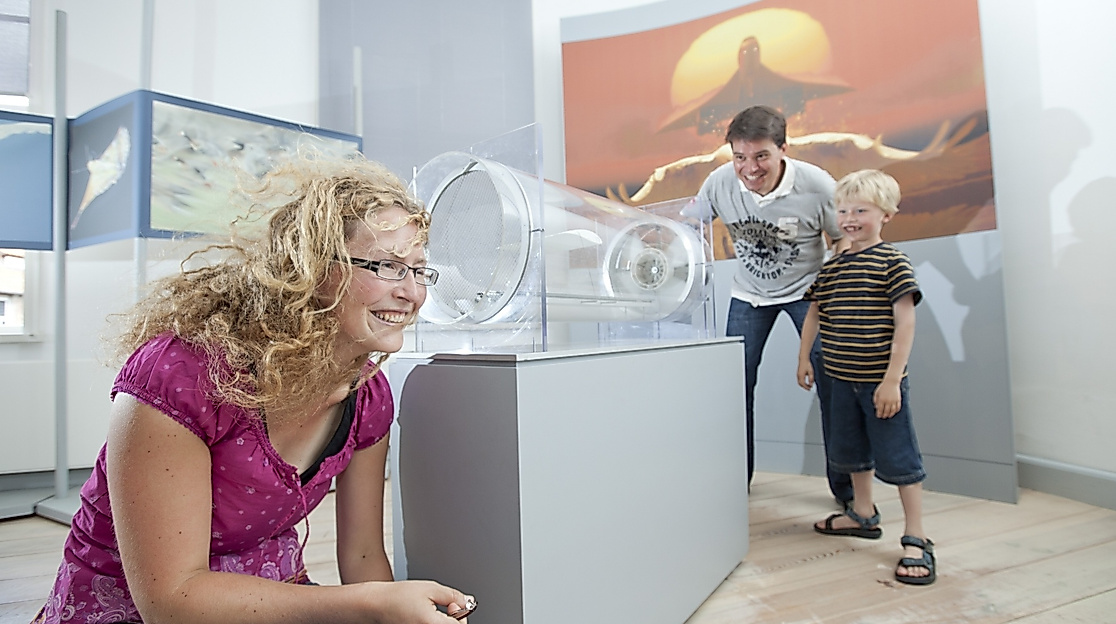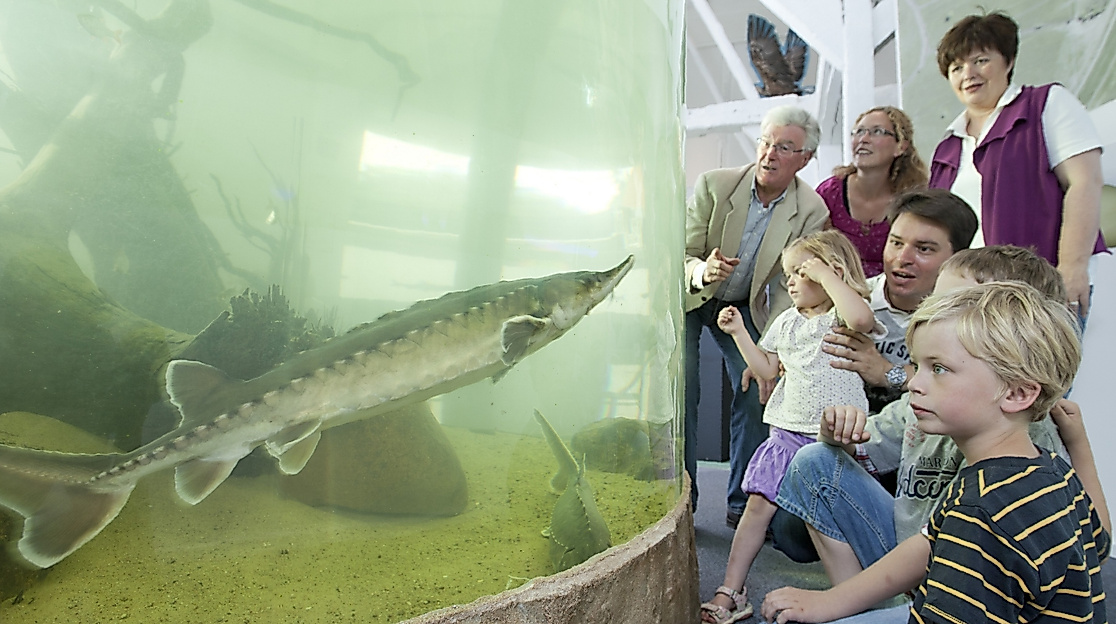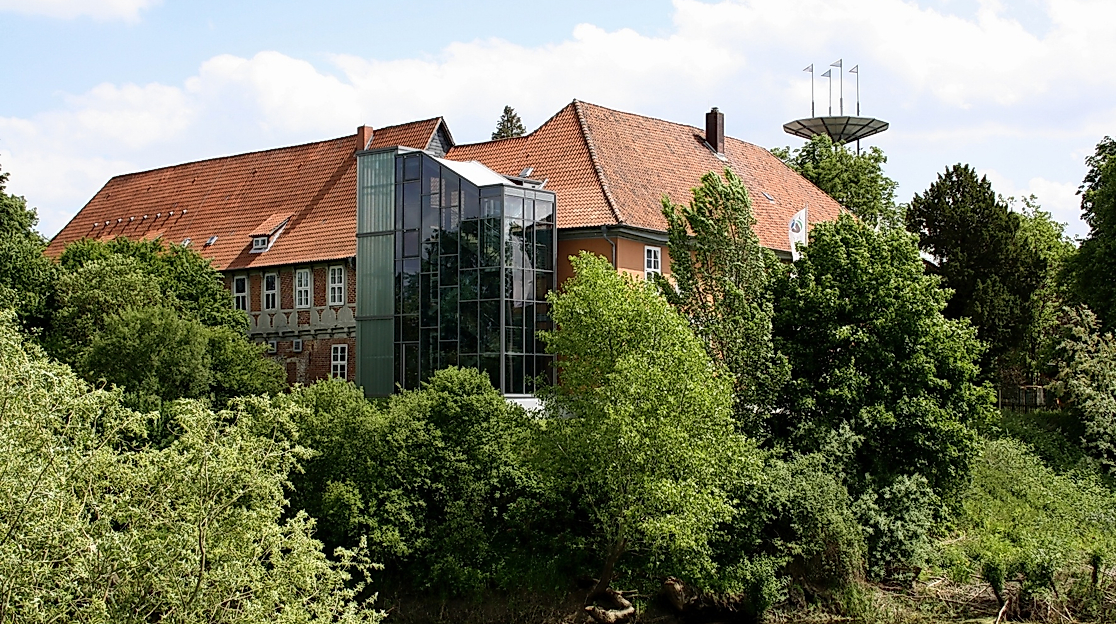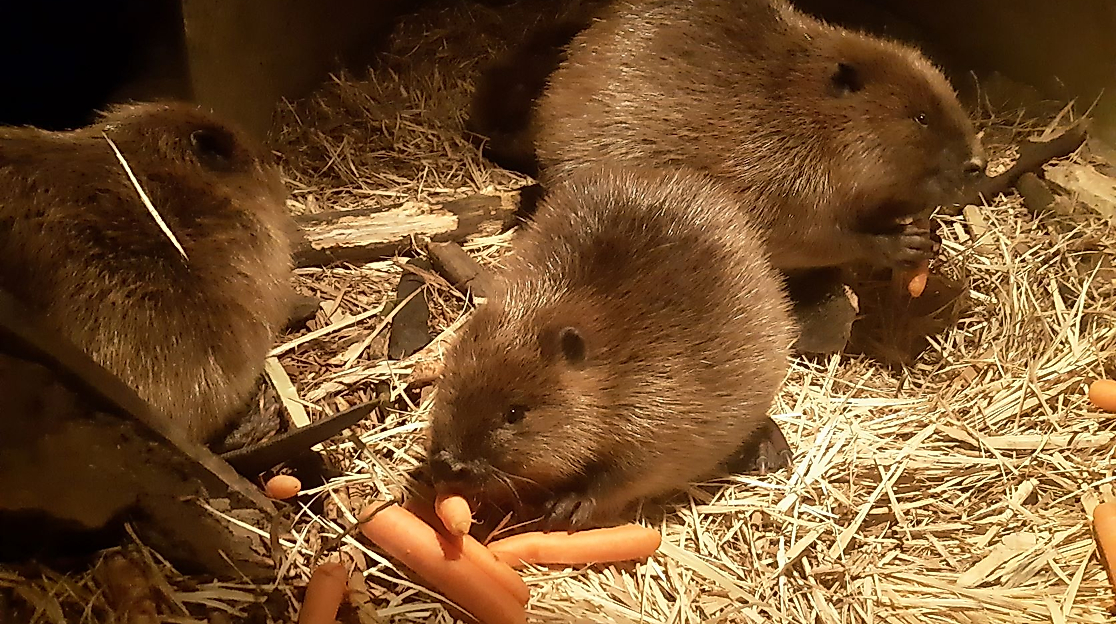 Discover the Elbe river landscape in the Biosphaerium Elbtalaue, the information center for the biosphere reserve Lower Saxony Elbtalaue, in the historic Bleckeder Castle.

On a playful voyage of discovery, young and old learn about the special features of the Lower Saxony Elbtalaue Biosphere Reserve with the help of the bird voice piano, wind machine, flood model and much more. The stork live camera gives you a very special insight from April to August: from the first egg to the hatching of the chicks and the fledged young storks, you can follow the family life of the Adebars in their Bleckeder nest.

In the aquarium landscape you can experience the inhabitants of the fish-rich Elbe from eel to zander up close. The primeval sturgeon also cavorts here! Next door, the builder beaver - a real characteristic animal of the Elbe floodplain - can be observed live in his castle or while swimming in the pond. You should also not miss a detour to the 20 meter high observation tower.

In the SchlossCafé it smells like homemade cakes - the perfect place for a short breather before continuing, perhaps to the historic city center of Bleckede or to the fascinating Elbtalaue. Both can be reached in just a few minutes on foot from the Biosphaerium.
This is an entry from the
Event database for the Hamburg metropolitan area
.
No liability is assumed for the correctness of the data.