The Chug Club
Home of the Tequila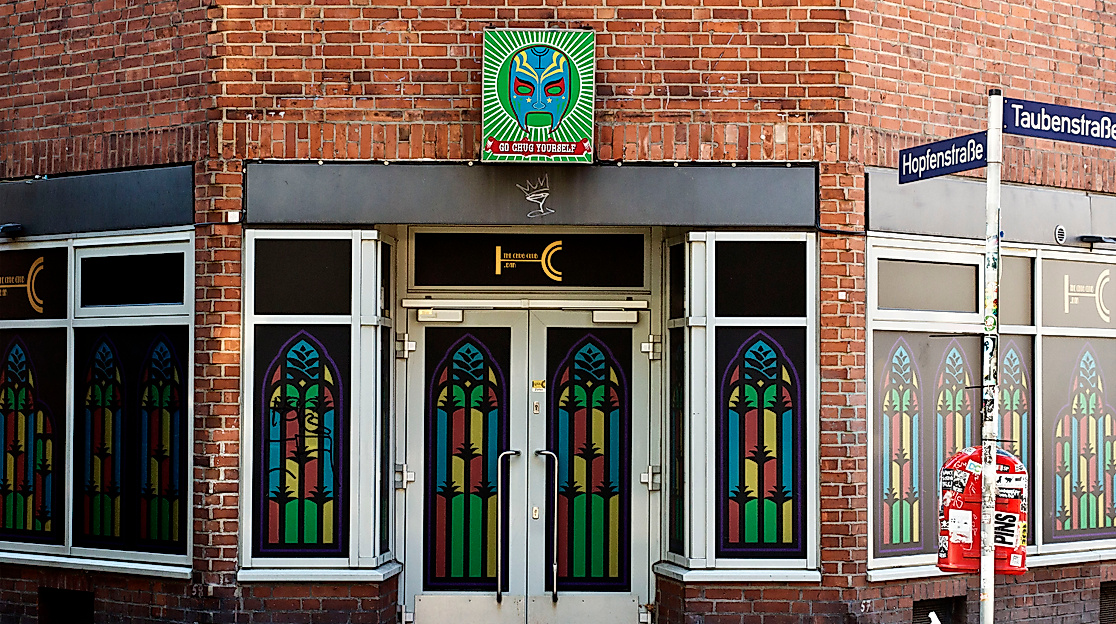 The Chug Club is a real enrichment of the Hamburg nightlife: in the happy mixture of cosy club and sophisticated bar culture, you can experience wholly new, surprising moments of indulgence.
"Welcome to The Chug Club! Here, we are dedicated to tequila. If you like, I'd be happy to explain the menu." With such a warm and personal greeting by the barkeeper, you feel well taken care of from the start – and you will be happy to let the barkeeper explain the beautifully designed menu. Of course you can get the drinks you know here at The Chug Club. But while you're here, you should definitely try the Tequila Experiment. It is not served as shot with salt and lime, but in an infinite variety of aromas, flavours and combinations.
The experienced barmaid Betty Kupsa thought up the special concept for The Chug Club and is also the driving force when it comes to finding new, exciting and delicious combinations with tequila. So that you can actually sample some of the creations and dive right into the tequila universe, she serves the drinks in small glasses: the so-called chugs (€ 4.00). But you shouldn't just down the small delicacies in one – because that would a shame.
Every new little glass is a flavour surprise, and if you take small sips, you can discover and enjoy the aromas. Tequila with peanut, cress, carrot and ginger, as a spicy or sweet dessert variation with salty-caramel and cream – tequila has never been this surprising.
Betty imports the raw product in bottles from Mexico, and the individual drinks are then prepared with fruit, vegetables, nuts and flavourings, or made with the sous-vide method. Once you have discovered your favourite, you can of course order a large glass (€ 10.50).
The insider tip is the "Menu of the Day" (€ 20), with four different tequila chugs and a "Zwibi" (beer on the side) - great for newbies and lovers. For an aperitif before dinner, a cosy bar evening with friends, or to wind down after the theatre – The Chug Club is a great location in St. Pauli. Viva tequila!