Suicycle
The brand for tolerance, freedom and diversity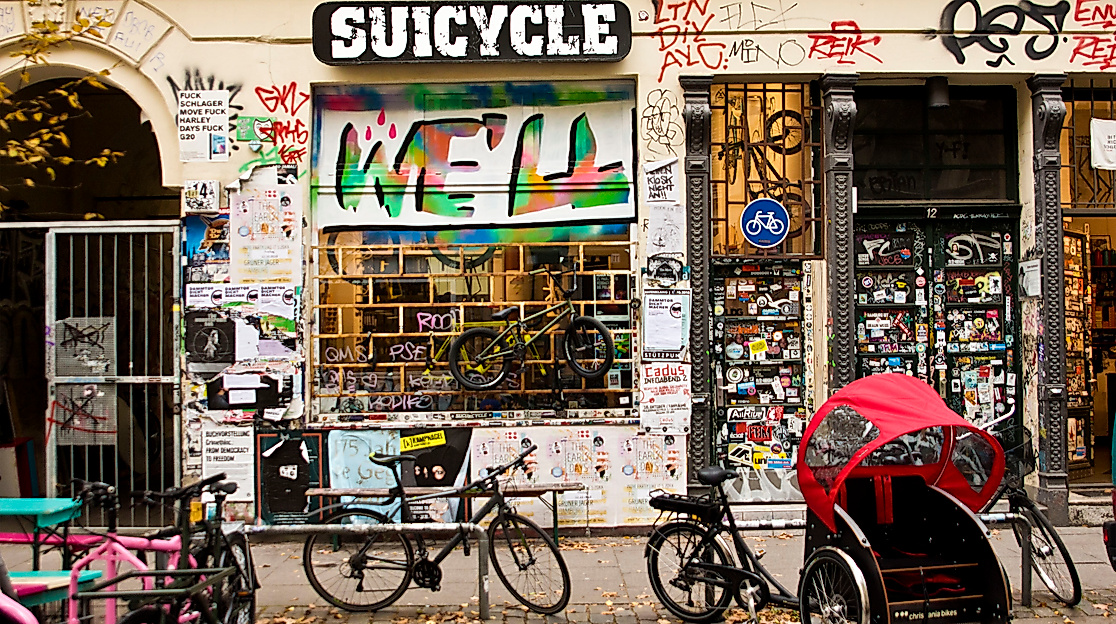 Suicycle in Hamburg St. Pauli offers high-quality bicycles, a repair workshop and the best advice.
Cycling has been in again for years. And if you want to try something a little different, you should definitely take a look at Suicycle!
Here you can find lots of special bikes that don't really deserve this old-fashioned term: modern and stylish track and trekking bikes of the highest quality, from renowned manufacturers or hand-built. If you are on the lookout for special individual parts or suitable accessories for your bike, you will certainly find what you are looking for at Suicycle. The advice is competent and individual, which is quite appropriate for a bicycle. And the in-house repair workshop can also help you with tricky problems.
The story behind Suicycle
The Suicycle Bike Company emerged from the Suicycle Bike Store in Hamburg St. Pauli. The company was founded by former knifemen with the need to build their own bike frames. They always wanted to supply their community with the right spare parts and so they have grown over the last few years.
Since 2009, the Suicycle Bike Company has been designing and building handmade frames in collaboration with Hagen Wechsel. In the Suicycle Bike Store, everyone can find their own individual piece of jewellery on two wheels. Anyone who wants to can also make an appointment to get personal advice.
You can find an overview of the individual bikes here.