Goldsmith Jean Koch
For special occasions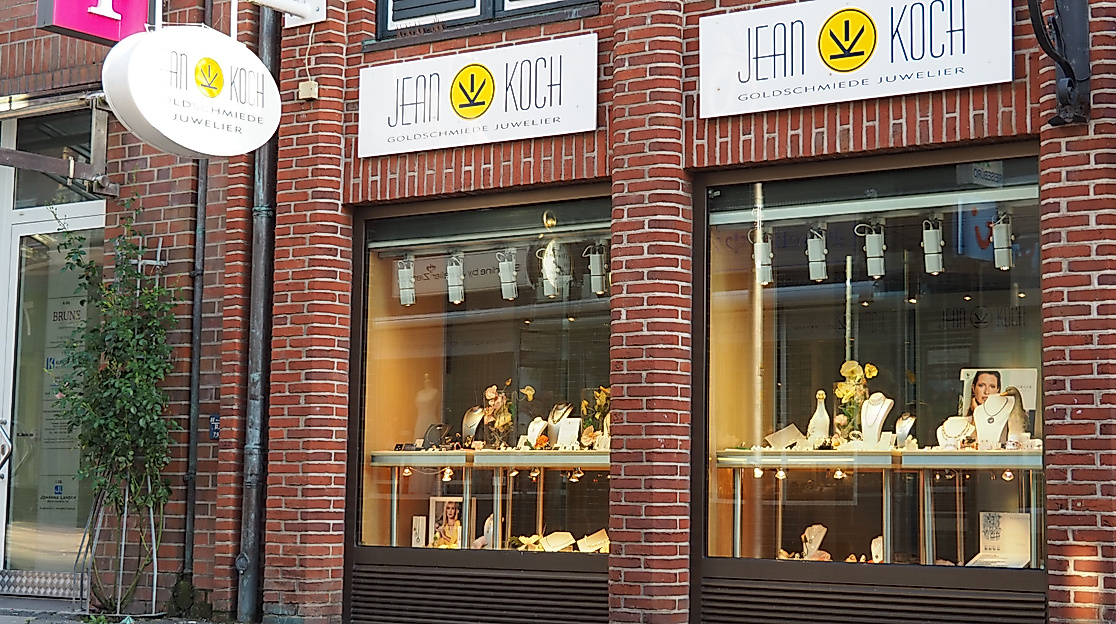 For over 50 years now, the small goldsmith's shop in the middle of Bergdorf town centre has been offering jewellery pieces for special occasions or gifts, as well as alterations.
The Jean Koch Goldsmith at Sachsentor 6 is an enduring and traditional company, designing and manufacturing its own jewellery items, such as wedding rings and limited run series featuring magnificent precious stones. They can also provide expert alterations for your pieces and other services besides.
A wide selection of jewellery
What's more, in addition to their own pieces, they also stock products from selected top brands, such as high-quality Kudoke watches, which are manufactured by hand in Germany.