Genießerei Hamburg
Small café, deli with takeaway facility and shop in one!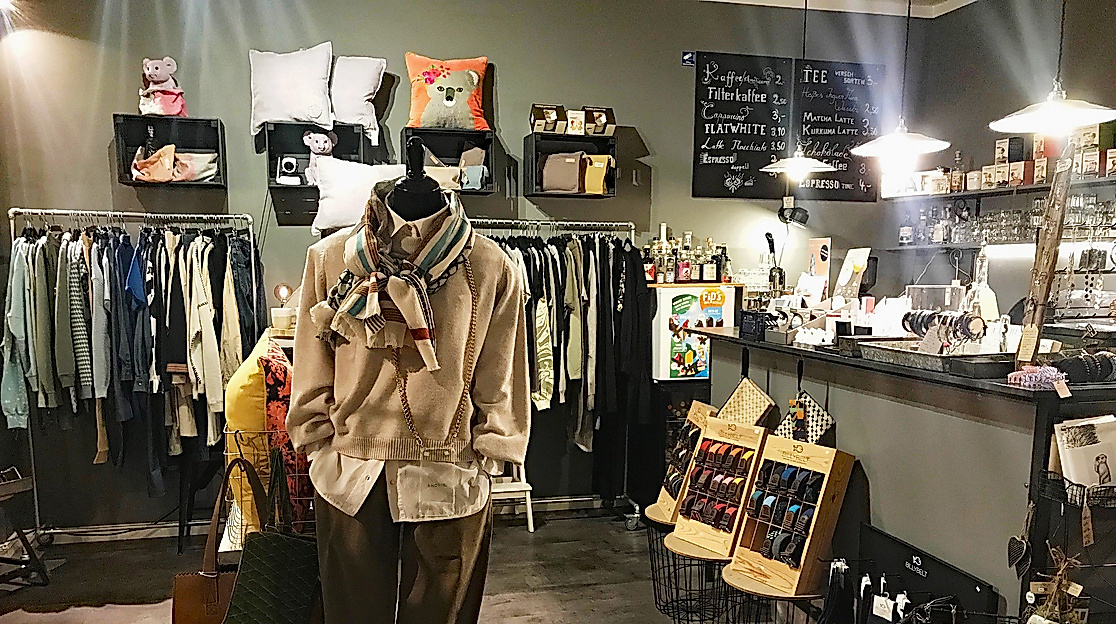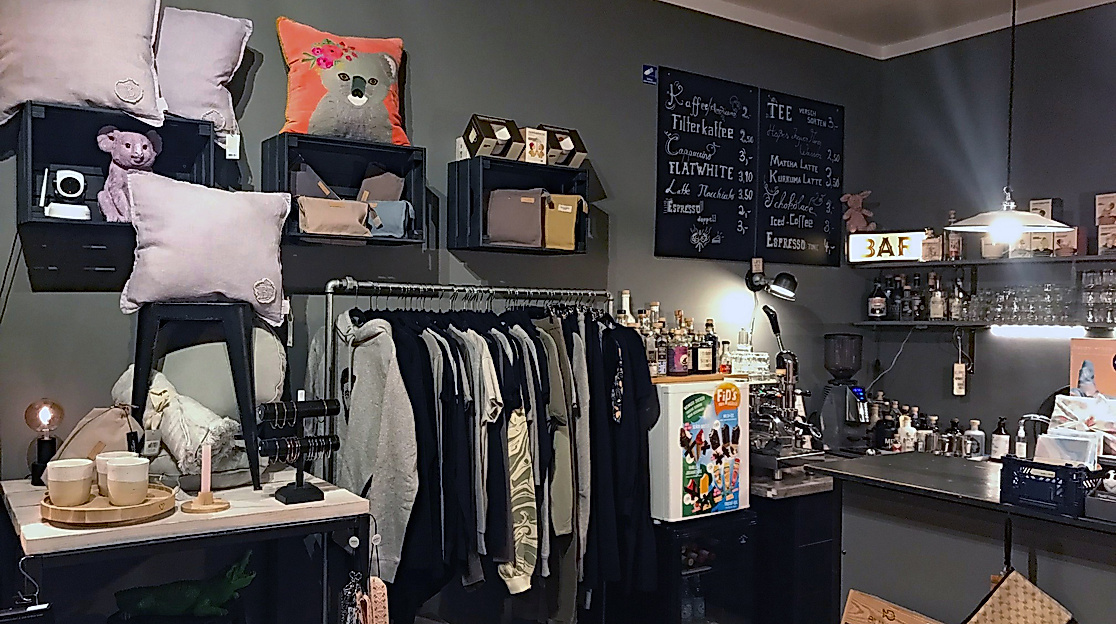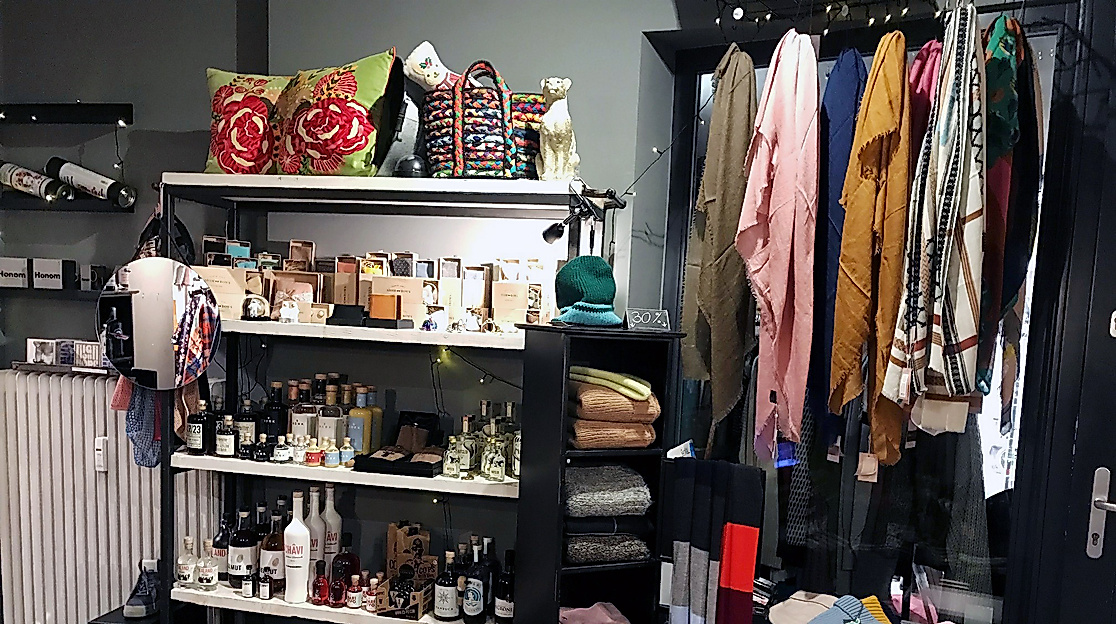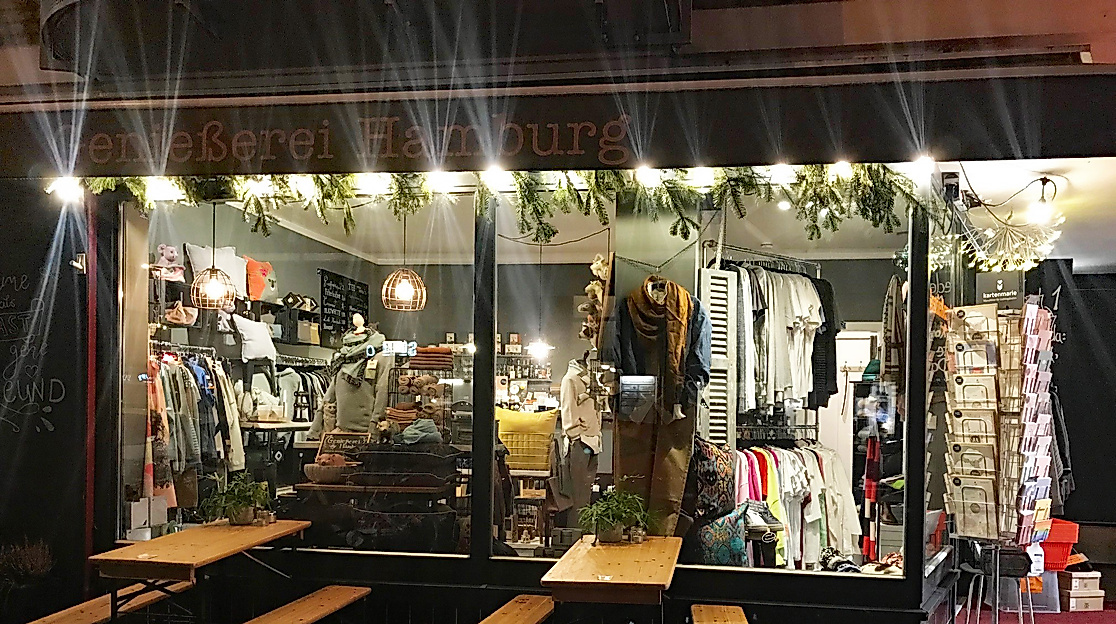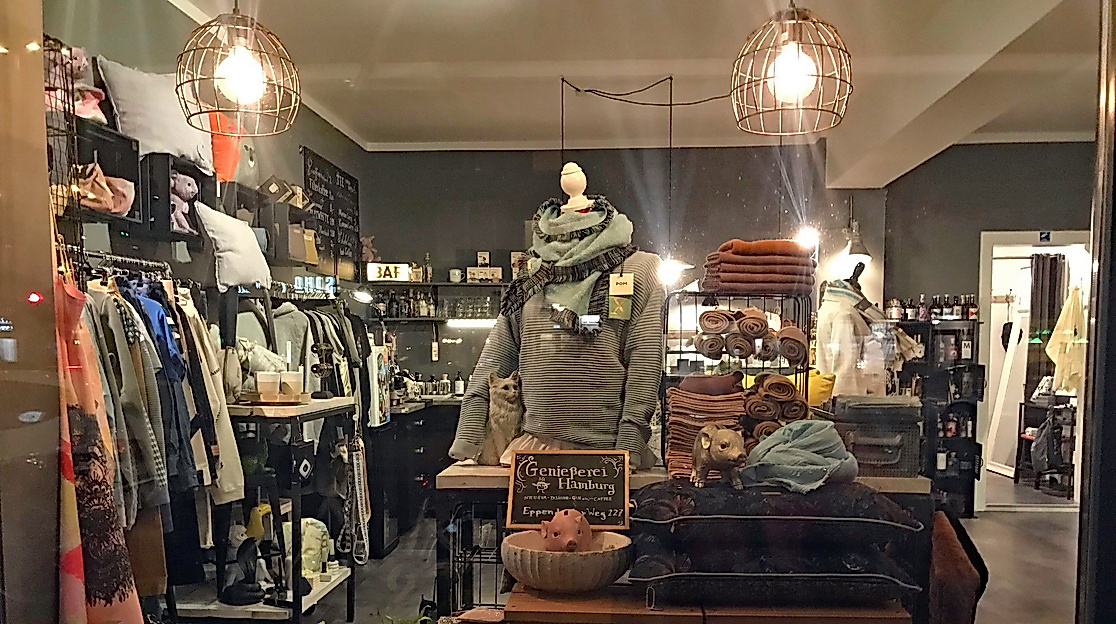 The Genießerei is a wonderful mix of café, clothes shop and deli – a true delight for all the senses!
Chilled out shopping
Unwind over a coffee and some cake, then let loose on your shopping spree! The Genießerei in Eppendorfer Weg makes this possible. This unique concept promises a relaxed retail experience that could last for hours, if you let it. In addition to the tasty treats to indulge on right away, there's also a decent selection of spirits for you to enjoy at home, too. Indeed, products made by Hamburg's emerging distillery scene are given pride of place on their shelves – gin by Knut Hansen or 20457 HafenCity, Bazic Vodka from the Oberhafen district and sambuca by Hambuca or Wermut Helmut allow you to bring that Hamburg feeling home with you.
Clothing, home furnishings and a smidge of beauty
Colourful bags by Soul Kathrine, intricate jewellery by Timi of Sweden and Danish design by Basic Apparel, along with genuine beanies by Hamburg's own Femme de Marin. The carefully selected international labels make shopping here a particularly unique experience.