Restaurant Engel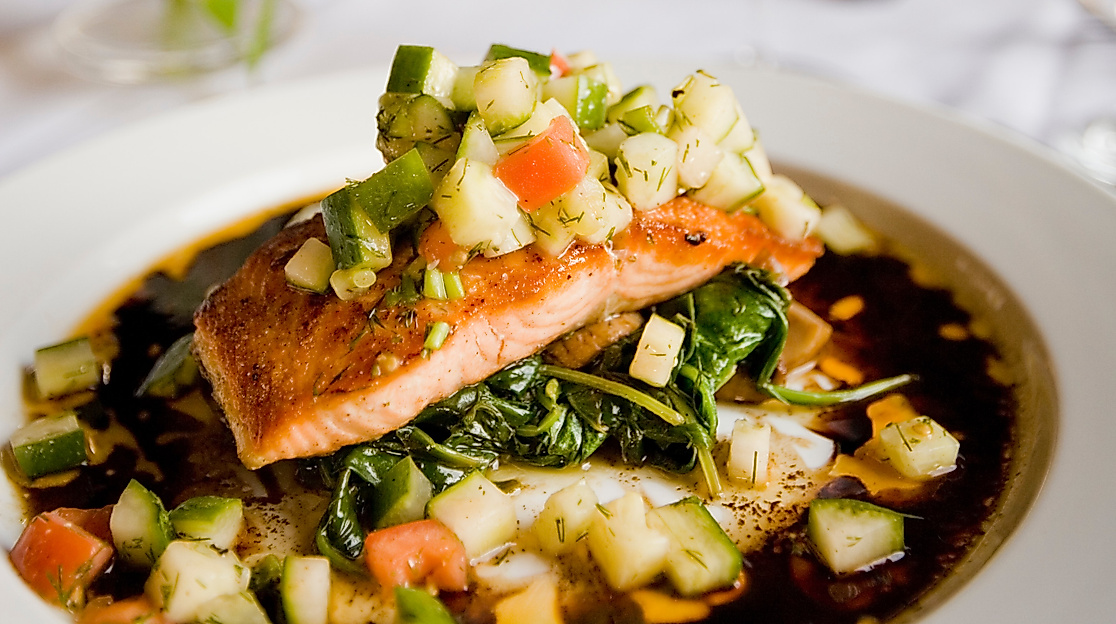 Fine cuisine on a viewing platform - in Engel, home cooking is dressed in fine French garb.
Directly on the Elbe at the Teufelsbrück ferry, NDR TV chef Tarik Rose keeps both his mouth and knife moving in his restaurant Engel. The gourmet restaurant shines with its unique location on a former lookout platform, directly on the Elbe. But Chef Tarik Rose and his right hand Nkarang Sanyang know that they cannot rely only on their ambience; they must convince with the dishes they offer: classics in modern garb. But of course, they always have the French art of cooking in mind. For lunch, you can try their blend of fine cuisine and home cooking in an economical three-course menu. The basement of Engel is home to the Luzifer gourmet snack bar, known primarily for its hellishly good sausages from the lava grill.
In the winter months, there are hearty stews and game dishes or an entire Oldenburg goose, classically filled with apples and onions. Accompanied by salted apples and chestnuts. Especially when the temperatures are icy, his popular sharing menu is very popular. Here, four courses are placed on the middle of the tables in pots, "like with mother", one after the other and spooned out together. This warms the soul and Spears the wallet. This menu costs only € 45 euros, mineral water included.

Short & Sweet
CategoryRestaurant
Type of cuisineGourmet, Hamburg originals
Price€€
Ambiencemaritime, light, open
ServiceClassic, but also creative dishes