Fisch & Co.
Fish and more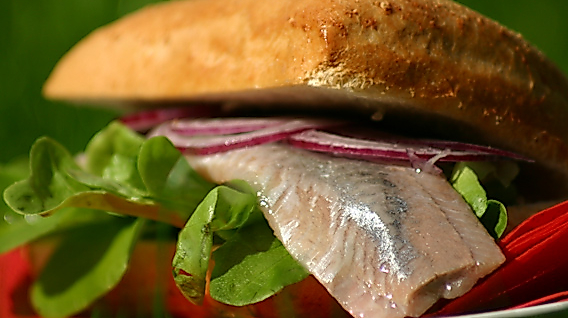 Fisch & Co. is the cult address for fish sandwiches in Hamburg's old town. Freshly caught fish from the North Sea can be found directly on the Hamburg Fleet.
The bistro in the listed building in Deichstraße scores with cosiness and tradition. On the menu you will find daily freshly prepared dishes. In addition to warm soups and spicy meat dishes, there are delicious fish sandwiches. From fried fish to matie, there is everything that the Hamburg fish sandwich world has to offer.

Fish & Co. is not only available in Hamburg. If you visit the North Sea islands of Amrum or Föhr, you can enjoy fresh fish rolls from Fisch & Co. not far from the ferry pier.