Die Eisbande
Ice cream in the Schanzenviertel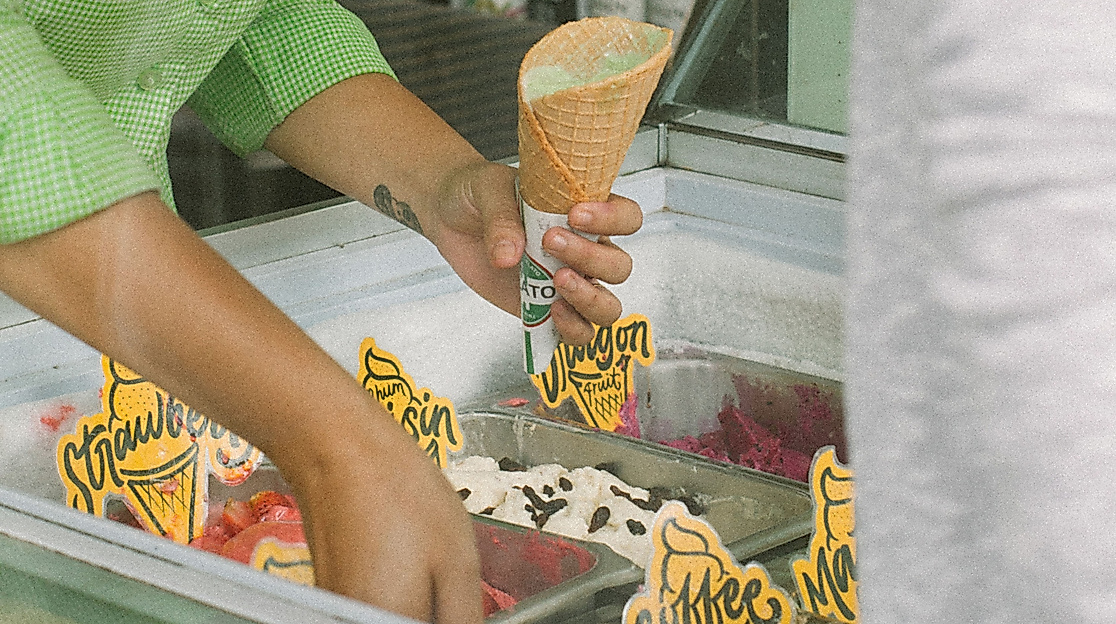 With the Eisbande everyone gets their money's worth, even vegan and lactose intolerant ice cream fans!
The Eisbande (ice cream gang) deals in irresistible ice cream specialities in the middle of the Schanzenviertel. The range is adorned with various types of ice cream, which can be served with cow's or soy milk. The dairy-free alternative is made fresh daily according to the in-house recipe and on site, and even the cream is available in vegan. When the sun is shining, the benches and tables in front of the ice cream parlour invite you to sit and feast in comfort.
Indulgence without compromise
The soy milk is, of course, organic, and you won't find any artificial flavourings here. We would be so happy to join the ice cream gang.