Coffee Shop and Boat Rental Hansa Steg
Fresh cake and boat hire in the fresh breeze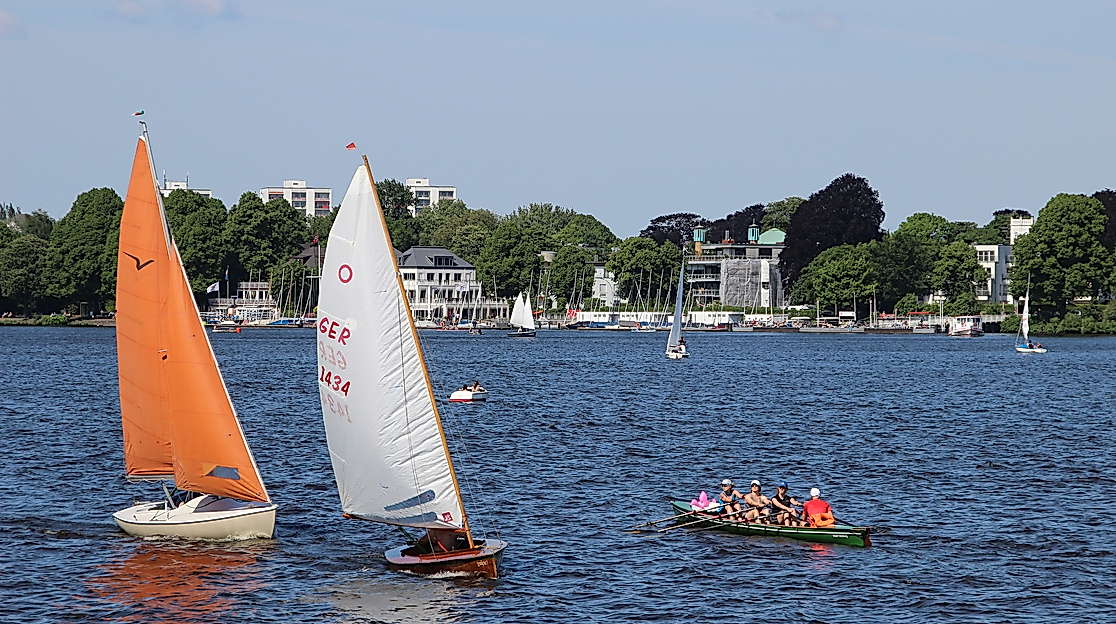 The Hansa Steg café is impressively located with a direct terrace on the Alster. In a down-to-earth atmosphere, you can enjoy home-style cooking, cakes and one of the most beautiful views in Hamburg. Boats can also be hired on site.
Café Hansa Steg offers traditional German cuisine as well as international dishes - most of which are home-made and therefore particularly tasty. But it is above all the large terrace on the jetty and the boat hire that make the café and restaurant incomparable. Because: you can't get any closer to the Außenalster!
The perfect place to relax in Hamburg or to host your own celebrations.