Beer garden "Zum Anleger"
The most beautiful beer garden in the south of Hamburg!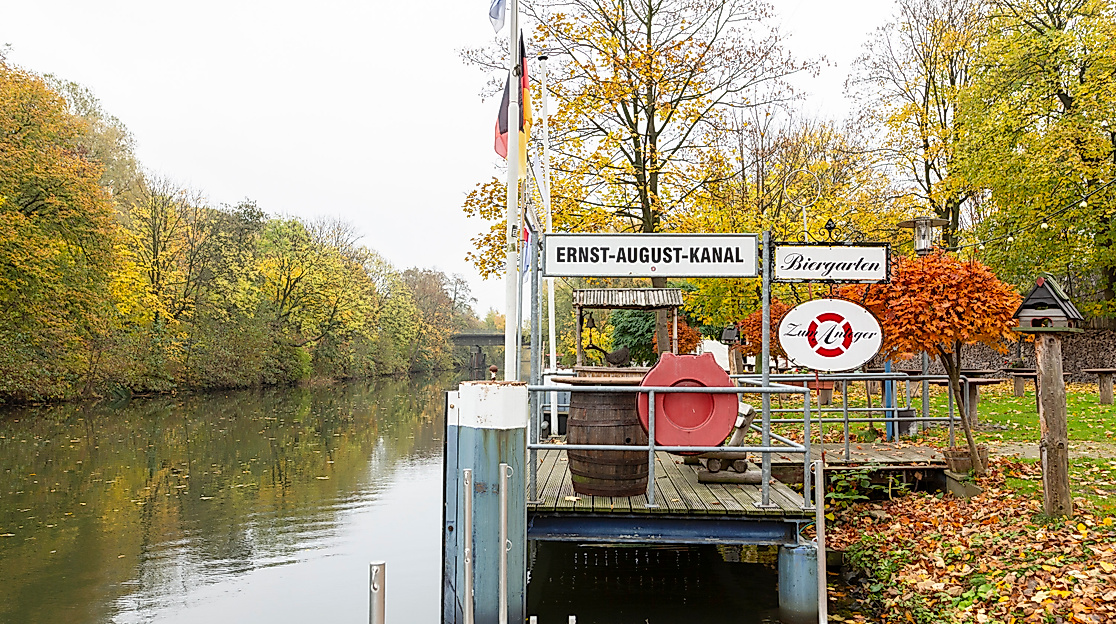 The owner-managed beer garden "Zum Anleger" invites you to relax, celebrate and drink beer in the middle of the green Wilhelmsburg. Sunbathing in a deck chair on the canal has rarely been so idyllic!
Today the beer garden at the Vogelhüttendeich is one of the most beautiful places in Wilhelmsburg - but that wasn't always the case! About 12 years ago, the Dreshaj family made their dream come true and turned the then still much wilder piece of land into an oasis in the countryside.

The menu is as varied and yet as practical as the location: In addition to freshly tapped beer, you'll also find tarte flambée, baked potatoes, salads and much more - nobody stays hungry here.
Meanwhile up to 600 persons can find place at the numerous tables or can make themselves comfortable in the deck chairs directly on the jetty established in 2006 and watch the occasionally arriving launches.
Located directly on the Wilhelmsburger Aßmannkanal, the beer garden can also be easily reached by canoe, kayak or SUP Board and is therefore a welcome destination for all those who want to explore the south of Hamburg from the water. The versatile beer garden is not only suitable as a stopover, but also as a location for private celebrations.