Family swimming pool Ohlsdorf
Water fun for the whole family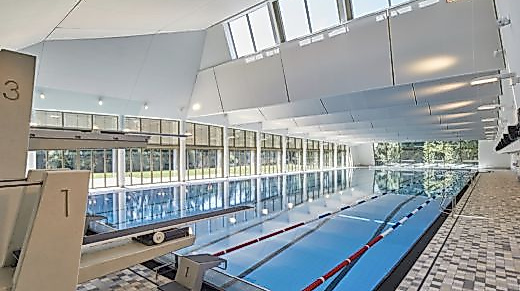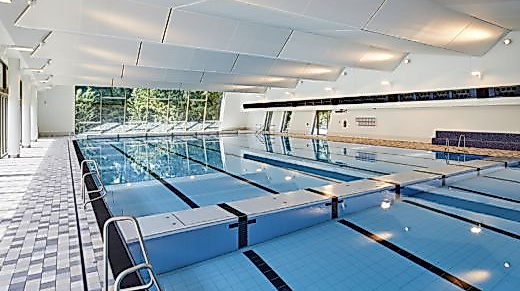 The pool, which is geared toward relaxation, offers health courses and aqua fitness for guests who enjoy exercise. A multi-purpose pool and a non-swimmer's pool serve for sporting activities. Two diving towers with heights of 1 m and 3 m provide additional fun.
For those who enjoy swimming long laps, the family pool, located in Hamburg's Ohlsdorf district, is the place to be. The 50-meter swimming pool only opened in 2019. The practical thing about it is: even when the pool is busy, all needs are met. After all, a lifting wall then ensures that the pool is easily divided into two 25-meter pools. This creates two different areas that can be used in parallel for different activities.
Of course, a family pool should not lack a water playground. The offer is rounded off by a slide including a floor bubbler, which ensures great enthusiasm among the young guests.
In 2021, the Ohlsdorf family pool received the Global Design & Architecture Award. The renowned award honors the climate-friendly and holistic new building with first place in the category 'Sport & Recreation'.