Golfclub Hamburg-Ahrensburg e.V.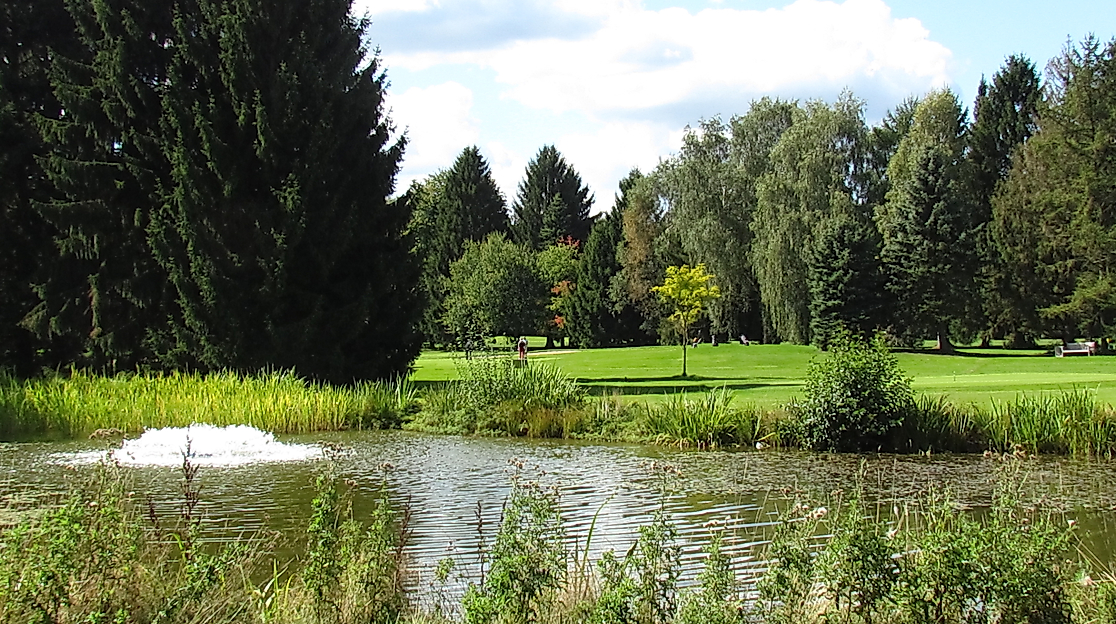 The Golfclub Hamburg-Ahrensburg is not only a physical challenge, but also an enjoyment of nature and recreation.
The Golfclub Hamburg-Ahrensburg offers the game of golf for advanced players in an idyllic setting.
The Golfclub Hamburg-Ahrensburg is located on the western edge of the city of Ahrensburg, only a few minutes' drive from the outskirts of Hamburg. In the immediate vicinity of Bredenbeker Teich and its lido, the club offers an 18-hole course with a total length of 5,600 metres, which is open to players with a DGV licence or similar (minimum handicap 36). Guest may play until 10.00 a.m. at weekends and on public holidays, and after that only if accompanied by a club member. Please observe the dress code.

The club's driving range has a total of 25 tee boxes, seven of which are covered. Putting and pitching greens and a practice bunker are available as practice modules. Golf carts, clubs and trolleys for hire. The club house provides for all your gastronomic needs and there is a large sun terrace at the 18th green.