St. Pauli night watchman
City Tour with a night watchman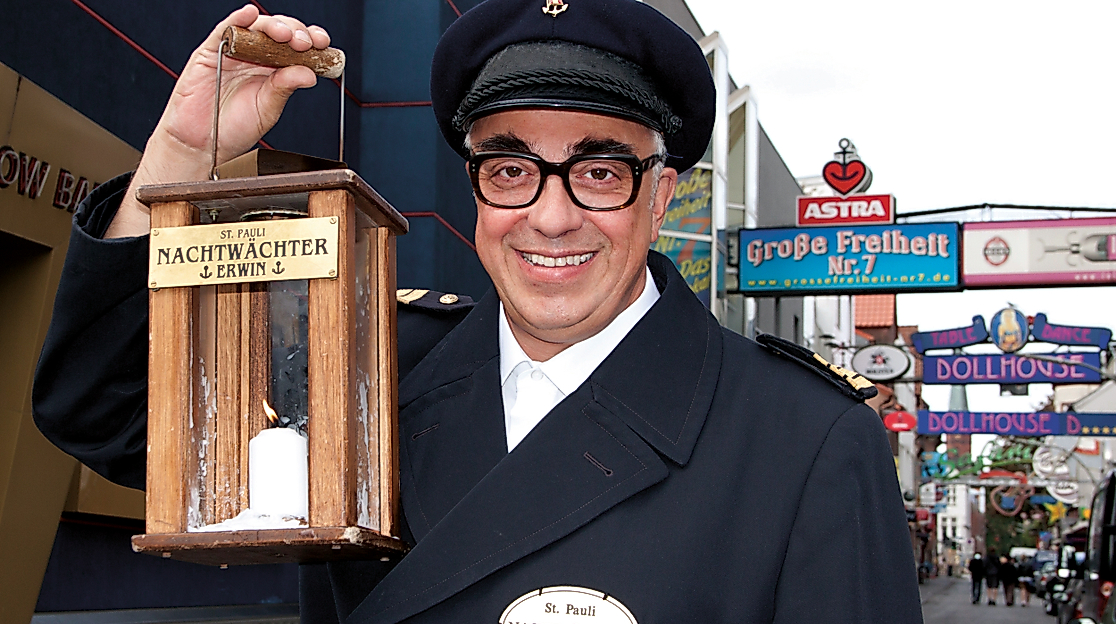 With plenty of humour and sailor's charm, St. Pauli's night watchman will show you how Europe's largest amusement and red-light district grew up between Millerntor and Altona.
The tour follows the old, well-trodden "Matrosenroute" (sailors' route) in just a few minutes from the piers on the Elbe to the world-famous Reeperbahn.
The plentiful anecdotes from the history of Grosse Freiheit, the theatre on Spielbudenplatz and the Davidwache are told in a knowledgeable and entertaining way, answering all the questions you never dared to ask before: How much does it cost to sober up at the Davidwache? Do you have to beware of thugs on the Reeperbahn? Where did Joe Cocker throw up? Can a woman risk a glimpse into Herbertstrasse? Where did Sir Paul McCartney pee on the street? If you want to know, do not hesitate to ask...
Hamburg CARD Discount
City tour
With Hamburg CARD, Hamburg CARD Local, Hamburg CARD Premium or Hamburg CARD Premium Plus
Adults: 17.00 € instead of 20.00 €; Savings: 3.00, Children (12-17 y.) 15.00 € instead of 17.00 €; Savings: 2.00 €