St. Pauli Kieztour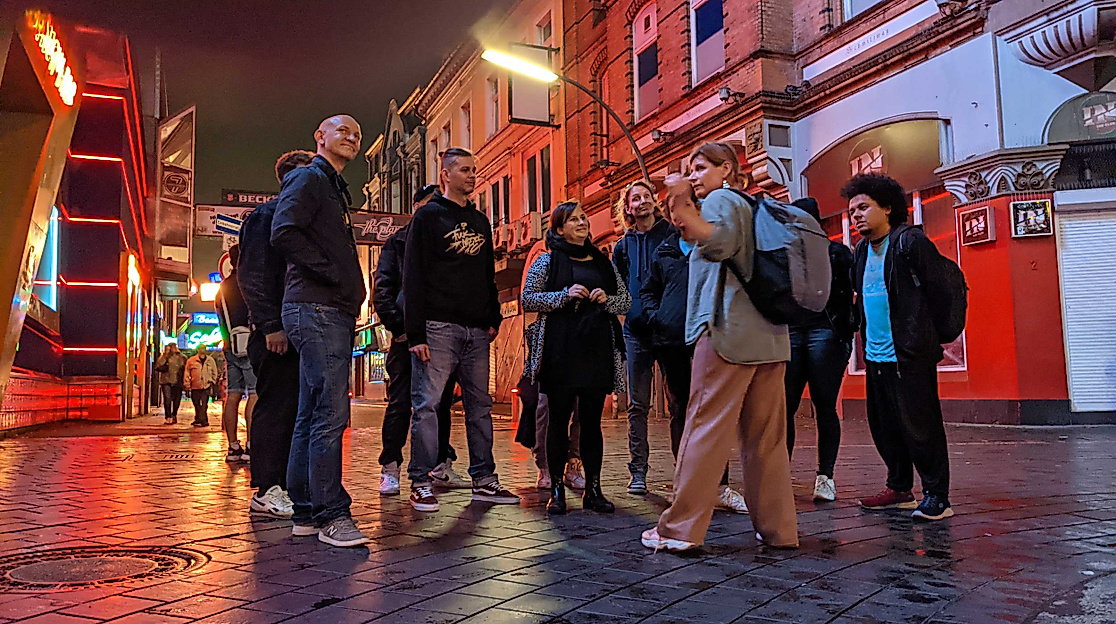 A discovery tour of the Hamburg neighborhood.
On the St. Pauli Kieztour you experience the famous Reeperbahn and the side streets in a very natural way. All tour guides of the St. Pauli Office are residents. They do not dress up, do not use microphones and guide the guests in manageable groups through the streets of the neighborhood. Reeperbahn, Große Freiheit, Hans Albers Platz, Herbertstrasse, all the well-known landmarks are there. The St. Pauli Kieztour deals with the history of the area, music, theater, red light and everything that is currently happening on St. Pauli. In between, the tour goes to a quaint neighborhood pub without the need to eat. Each tour is different, because each tour guide has the freedom to do his own thing for the group.
Hamburg CARD Discount
ST. PAULI KIEZTOUR
With Hamburg CARD or Hamburg CARD Local
You pay 15 EUR for the tour instead of 20 EUR. In the store you get 10% discount.