St. Georg Food Tour
ADVENTURE WORLD TOURS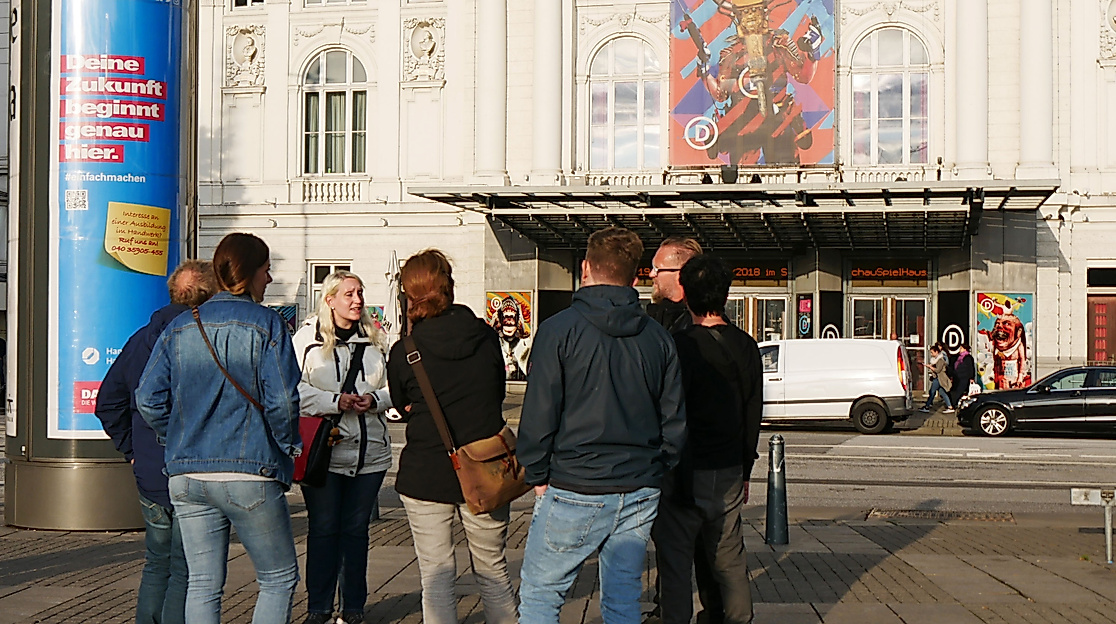 Culinary discovery tour through the colourful St. Georg district with integrated tasting of five specialities in selected restaurants, exclusive drinks.
St. Georg is a quarter full of contrasts of a special kind. This is where worlds meet - colourful meets chic, dubious meets shady. In the heart of Hamburg, between the Alster and the main railway station, there was once a gloomy place where violence, plague and executions were the order of the day. Today it has become a colourful, trendy district and multicultural showcase district. However, St. Georg is far from being as well-known as St. Pauli or the Sternschanze - and is therefore considered an absolute insider tip.
Culinary discovery tour
During the two and a half hour culinary discovery tour, you will be shown St. George as it really is: a tolerant place of open-hearted togetherness between people of different origins, sexual orientation and religious beliefs. The qualified and highly motivated guides will lead you past famous theatre houses and churches, across Hansaplatz and through the Lange Reihe, the "main street" of the quarter. This is the place where life goes haywire in all the bars, cafés, restaurants and boutiques; this is where Christopher Street Day starts every year.
Anecdotes about history and development
In a familiar atmosphere you will stroll through Hamburg's proud gay and lesbian rainbow stronghold and hear exciting anecdotes about the history and development of this unique spot: Did you know that Hamburg's oldest house is located here? And that with Heidi Kabel and Hans Albers, two of Hamburg's absolute artistic veterans had their roots in St. Georg? This tour leaves no question unanswered - and no stomach empty! Five specialities await you in selected restaurants... Let's go on an adventure!
Hamburg CARD Discount
City tour
With Hamburg CARD, Hamburg CARD Local, Hamburg CARD Culinary, Hamburg CARD Culinary Plus, Hamburg CARD Premium or Hamburg CARD Premium Plus
15% discount