KIEZ KURIOS
Citinaut GmbH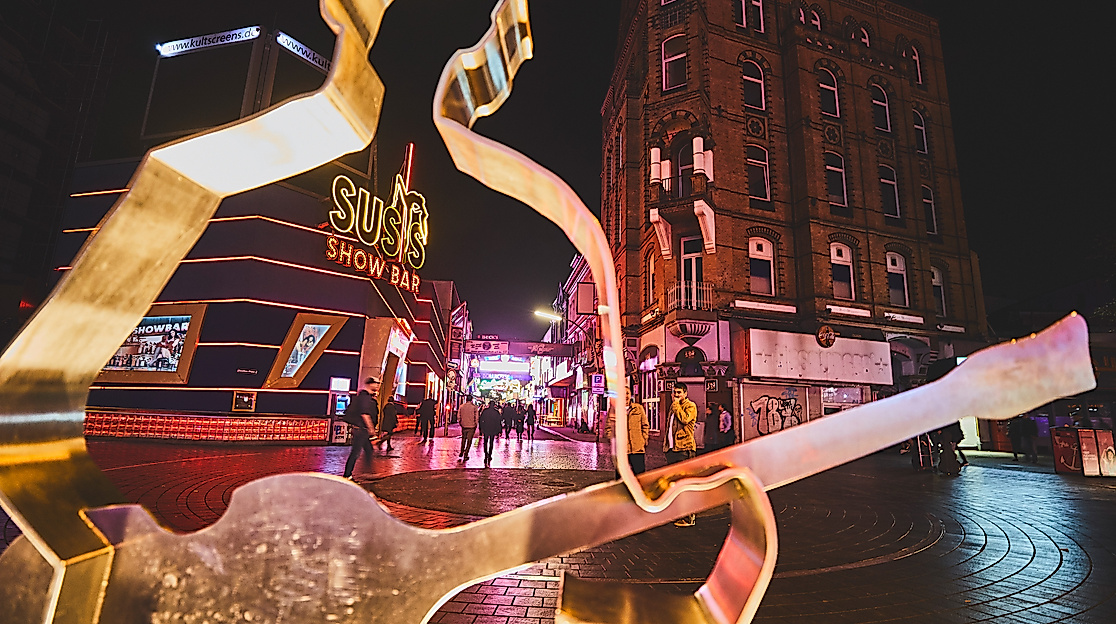 St. Pauli! "Sex, Drugs and Rock 'n Roll" meets "Home, sweet home" in the oddest part of Hamburg. Infotainment-tour of the Reeperbahn, Davidswache, Hans-Albers-Platz, Beatles-Platz, Große Freiheit and the Hamburger Berg.
Around the notorious Reeperbahn, whores, landlords, theatre, bars and music clubs compete for the attention of the adventurous audiences. The bars fill up on the two-hour tour, while the ladies and gentlemen of the horizontal industry take their places on the streets. In the cheaper side alleys, one encounters S&M clubs; on the day-to-day streets of St. Pauli, one sees all the people - who strangely enough - have found their home in the midst of the hustle and bustle.
On the route lie Herbert Street, the Ritze and where trans-people walk the streets. For St. Pauli die-hards, this is their everyday life. If you want to know how this fits together, this tour is just right for you. A firework of curious stories from the nutella gang, the Beatles and the ripper Fritz Honka, of shrill entertainers and three crass ATMs. Experienced guides who live for their work take you around the neighbourhood. Let us invite you to a shot - a Mexican - in a 100-year-old neighbourhood pub.
As on all tours, your neighbourhood guide is also certified. Incidentally, the same applies to the tour itself, which has all the characteristics of a "Recognized Tour" (from the Hamburg Tourism Association and Hamburg Tourism), and as a "St. Pauli Fair-Tour".
Hamburg CARD Discount
City tour
With Hamburg CARD, Hamburg CARD Local, Hamburg CARD Premium or Hamburg CARD Premium Plus
Adults: 17.00 € instead of 22.00 €; Savings: 5.00 €