Hamburg Chamber of Commerce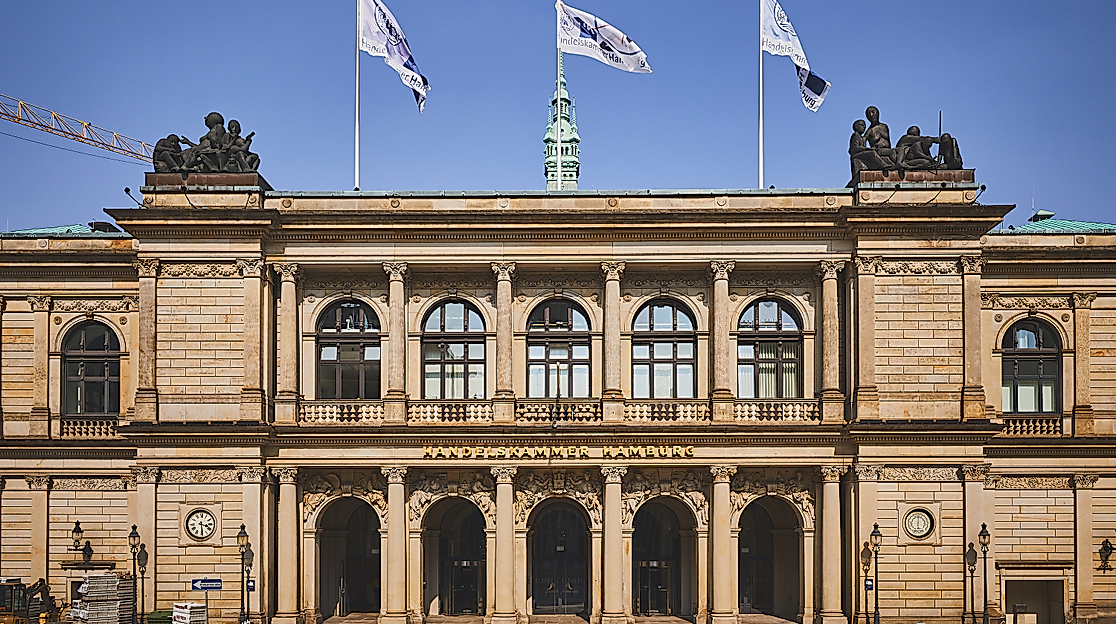 The Hamburg Stock Exchange building, which by the way is the oldest of its type in Germany, is situated back to back with the Town Hall.
In 1841 the Stock Exchange moved into the building on Adolphsplatz and has remained there ever since. Luckily it escaped practically undamaged from the great fire of 1842. The construction of this building can be traced back to an initiative by the 'Commerzdeputation' as the immediate forerunner to the Hamburg Chamber of Commerce.