Weinbar & Terrasse 26
Highest Bar of Hamburg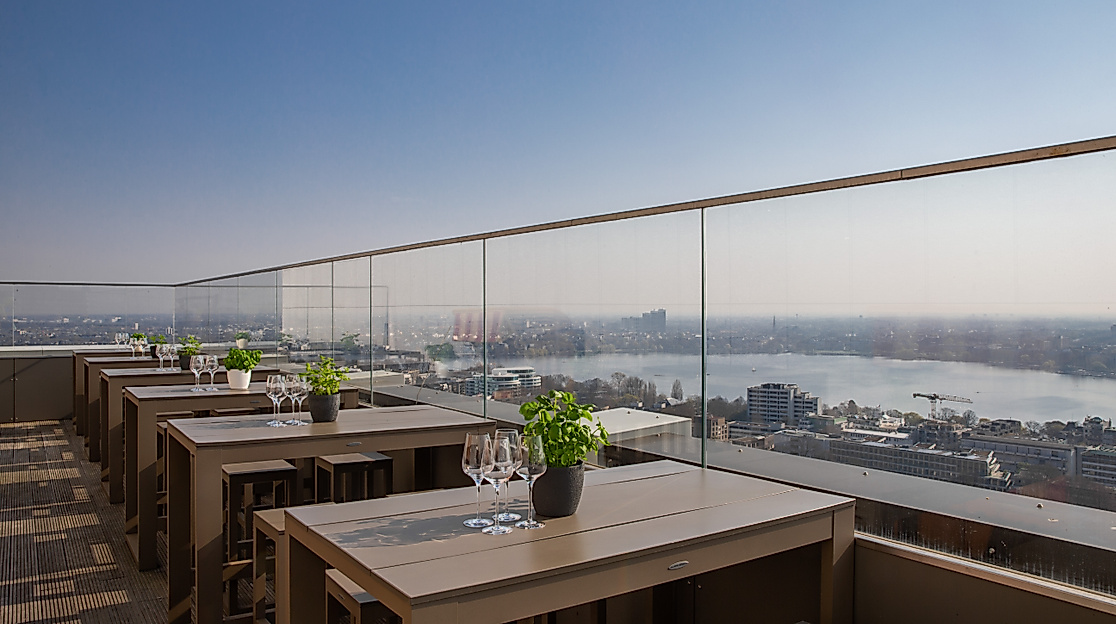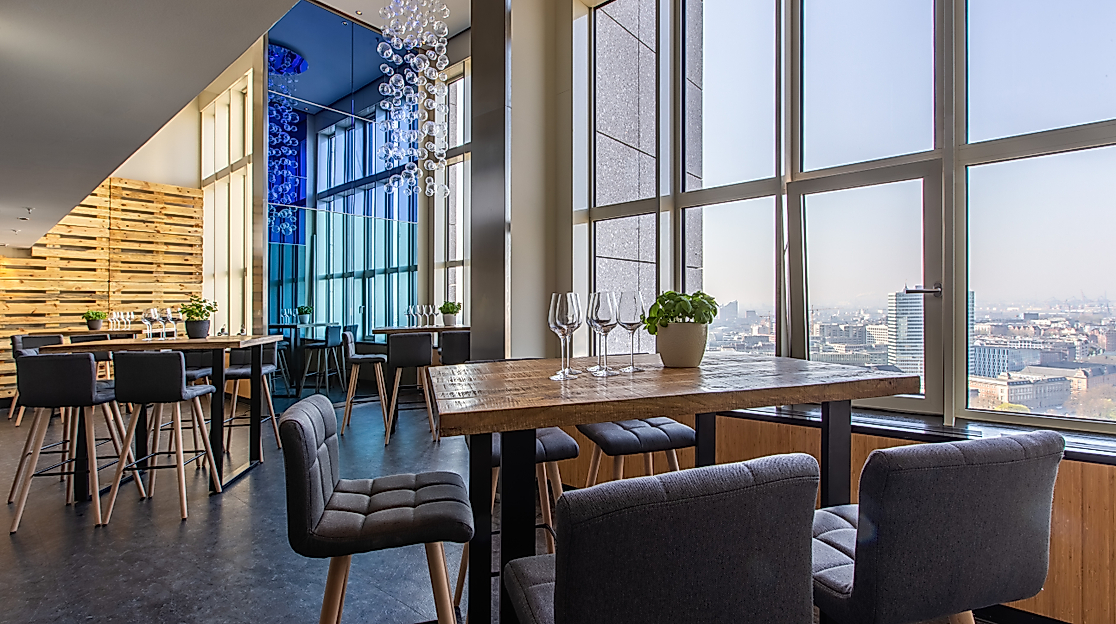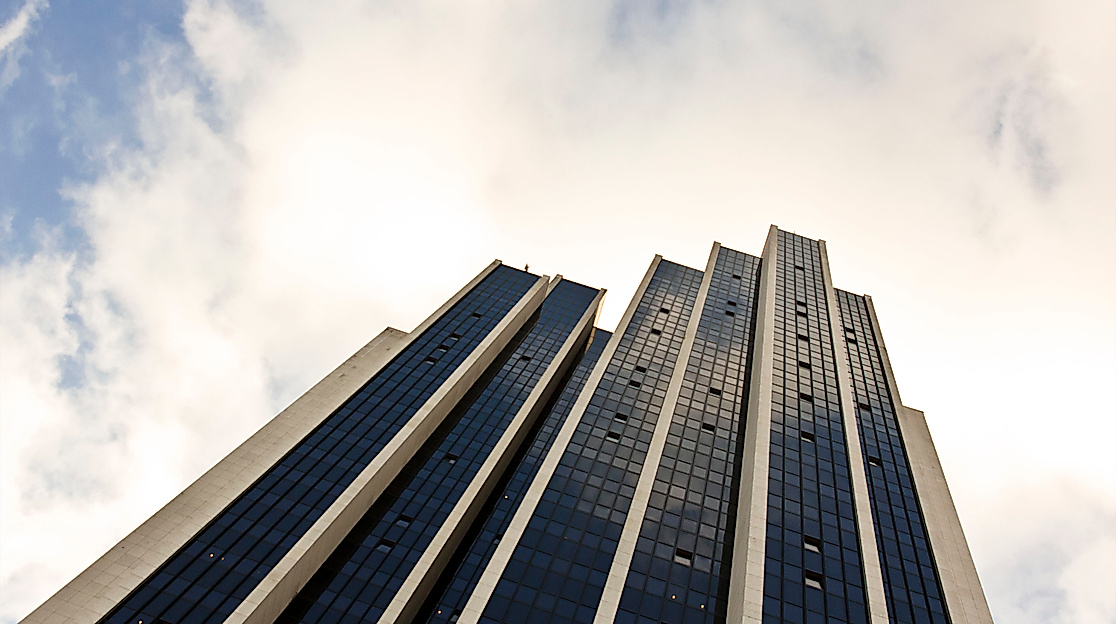 Hamburg's highest wine bar with its own roof terrace can be found on the 26th floor of the Radisson Blu Hotel, Hamburg.
Enjoy the breathtaking panoramic view of the city and Außenalster and the fantastic feeling of being more than 118 meters above the ground. We offer a wide selection of wines from different regions,
Hamburg's highest wine bar, Weinbar 26, is open all year round. Visit us and end your day in a relaxed atmosphere with international wines, culinary delights and a fantastic view over Hamburg.