Strandperle
Cult bar on the shore of the Elbe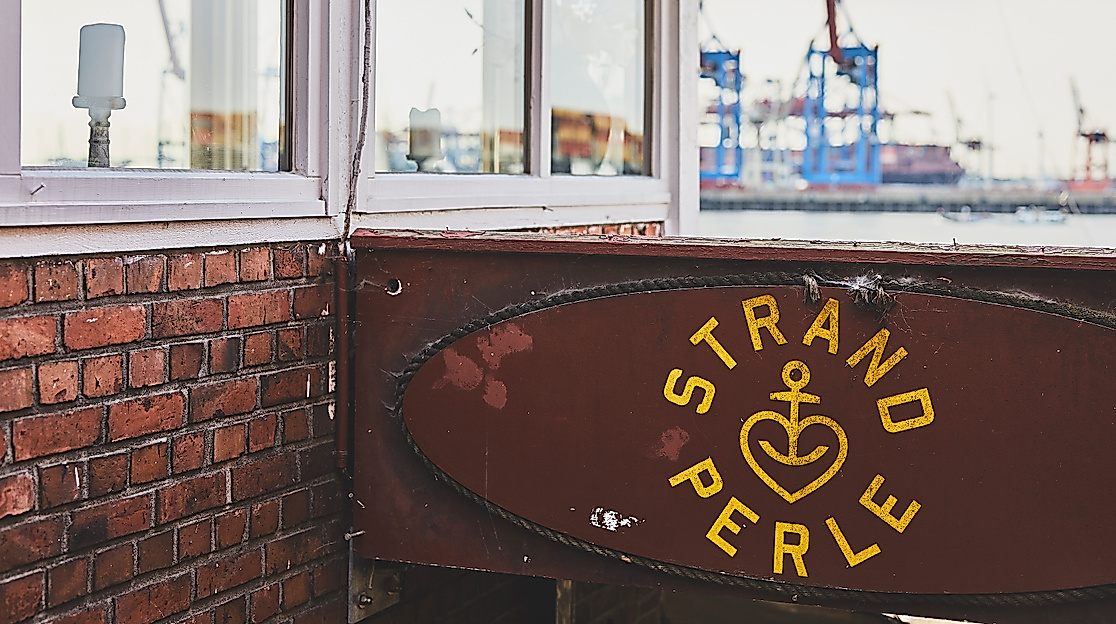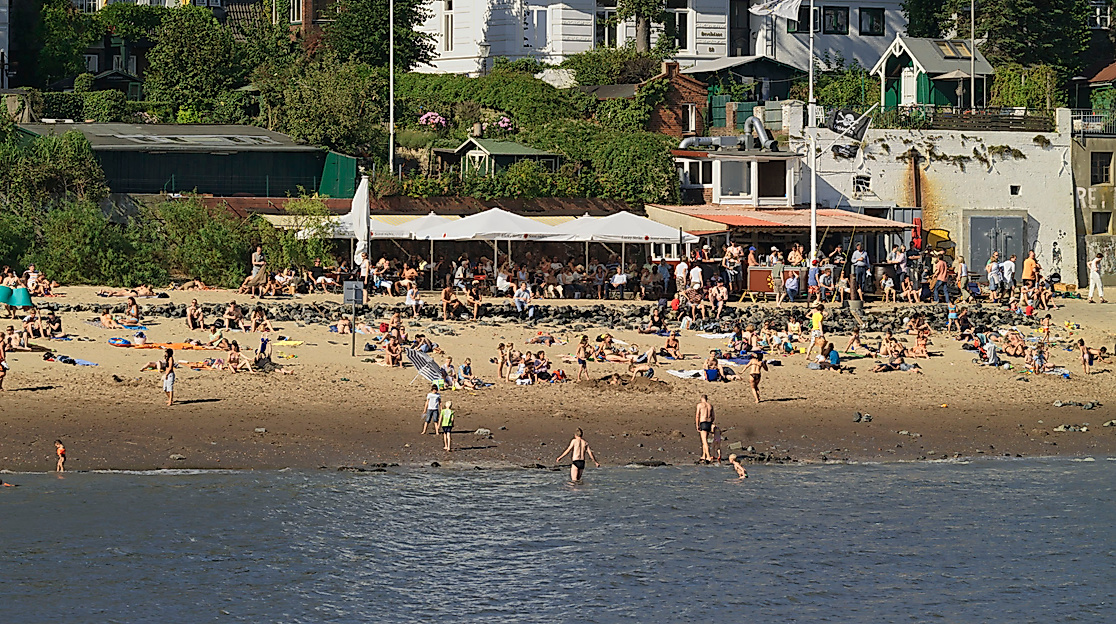 On sunny days, the river bank at Oevelgönne below Elbchaussee is as busy as the Copacabana.
From a snack bar to a trendy shop - the "Strandperle" has developed into a real attraction on the beach near Övelgönne. It's almost impossible to meet a local who doesn't know the beach bead. The search for someone who doesn't indulge in happy memories by the name might prove to be just as difficult.
North Sea feeling directly on the beach
The Ottensener Strand, which can be reached directly from one of the HADAG ferries, is probably one of the most beautiful places on the Hamburg Elbe. And right in the middle is the "Strandperle", which provides the many sun worshippers with food and drink and underlines the rustic charm of this beach section.
To get cola, coffee, salad or a cheese platter, you don't need to put on your shoes. A few metres away from the leisurely floods of the Elbe, the "Strandperle" is an attraction for those seeking relaxation. Not too far away, the "big pots" sail by and create a wave, almost creating a North Sea feeling. After all, what could be more relaxing than to end the summer day with a cool beer directly on the Elbe beach?
And nowhere is that better than in the "Strandperle". Here you will find everybody sat enjoying life as they look across the water and bask in the sun's rays. And once the sun has dropped below the horizon, the harbour lights create a romantic ambience.
Unique Elbe atmosphere - all year round
New since 2010 is that the "Strandperle" is now also open in the winter months on weekends. Then an awning construction including a radiant heater will be installed so that visitors are protected from bad weather and have it warm. Over a glass of mulled wine or an apple punch, guests can then experience the special atmosphere of the Elbe in winter.