20 Flight Rock
Neighbourhood bar with a 1950s' flair.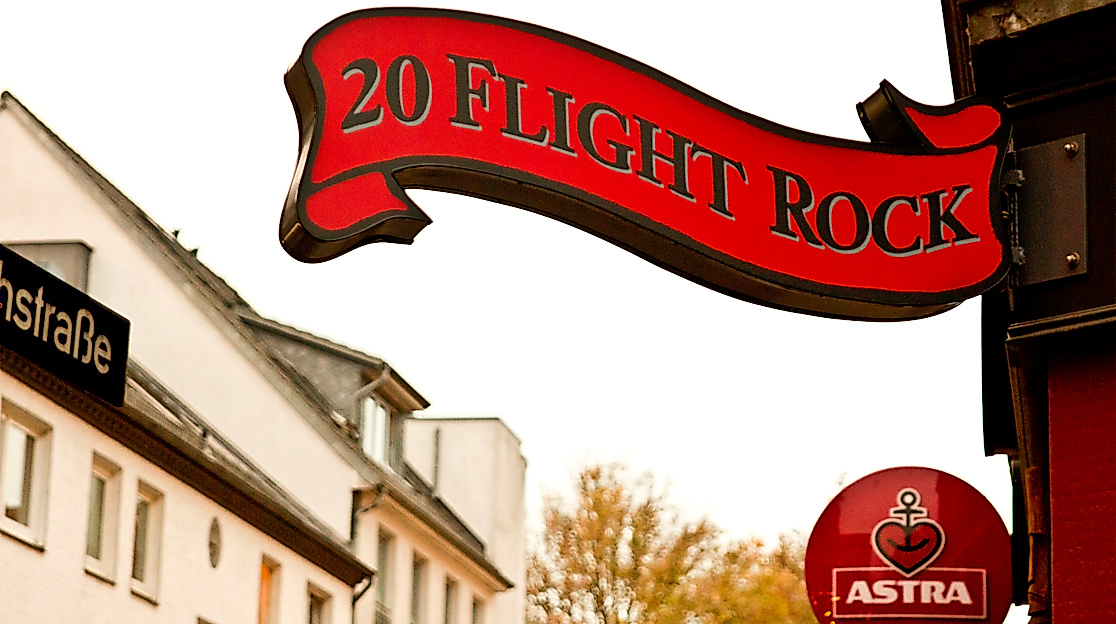 "The No. 1 Rawkin' Bar" is the motto of 20 Flight Rock. If you stop by, don't be surprised at the sight of women in petticoats and men with pomade in their hair.
The 1950s seem to be stuck in a time machine here. But this has nothing to do with the stuffy age of Mum & Dad. The heroes here tend to be Betty Page rather than Marilyn Monroe, or Marlon Brando in his leather coat - not Elvis in Hawaii. The DJs and bands who occasionally appear provide the fitting mixture of Rockabilly and Rock & Roll.