Weltladen Osterstraße
Fair shopping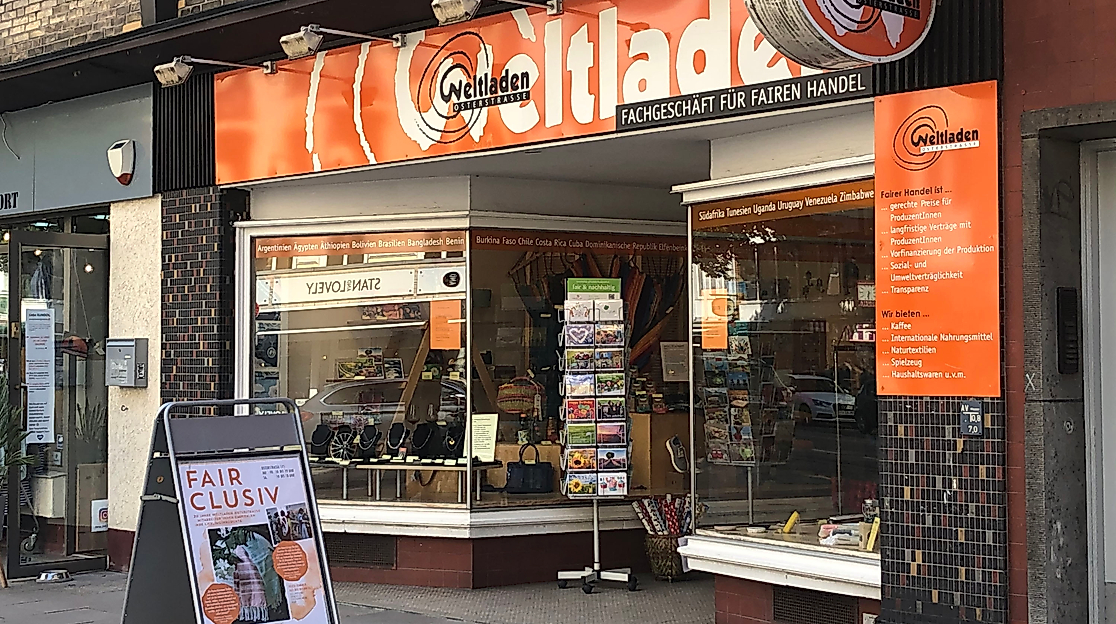 Chocolate, coffee, jewellery and handicrafts from around the globe can be found at this charming little shop in Osterstrasse.
A taste of Asia, Africa and Latin America
How about a dark chocolate cranberry-almond-nougat bar, maniok crisps or mango chutney? Weltladen on Osterstrasse opens the door to another world of exotic tastes and aromas. Selected products from Asia, Africa and Latin America are waiting to be discovered and are sure to take you on a magical journey to distant lands! Best of all, both producers and suppliers benefit from your purchase because all of the goods the store stocks are fair trade.
Actively promoting fair trade from Osterstrasse since 2000
Weltladen has been offering fairly traded products for over twenty years, telling stories about people and producers and fostering encounters along the way. You can find out all about what fair trade really means through their regular events and their blog. And while we are on the subject, did you know that there are vending machines in Hamburg called 'Fair-o-maten' that sell fair trade sweet and savoury snacks? Fantastically moreish!