Wandsbek Farmer's Market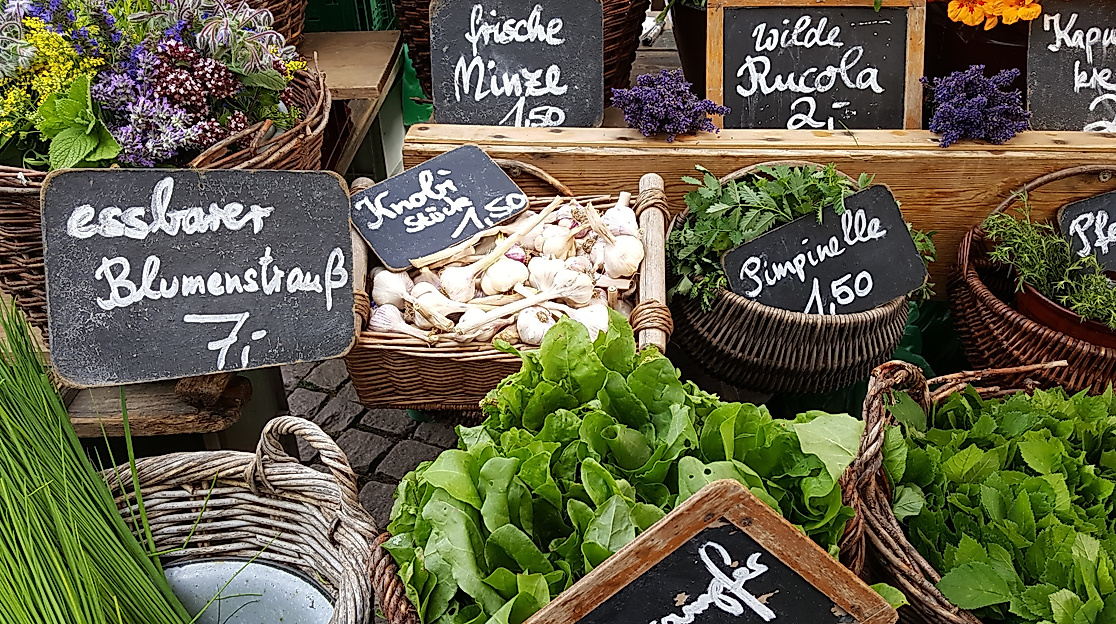 Freshness, diversity and quality are the focus of the Wandsbek farmer's market, no matter what products are involved - and there are many of them.
The Wandsbek weekly market attracts its visitors with up to 90 stands. Situated directly behind the Wandsbeker Quarree, somewhat hidden, you enter your own world here. The hustle and bustle of the street at Wandsbek Markt disappears and despite the variety of stalls, you will find a place of tranquillity and cosiness. In addition to well-known products, the stalls with small olive oil bottles, freshly baked bread or exotic herbs will enchant you. An abundance of fruit and vegetables, fish and meat products invite not only the residents to visit. Also all garden fans will surely find what they are looking for at the Wandsbeker weekly market. If you come in spring, you can also buy small plants for your garden or balcony.
Experience sustainability
Those who visit the Wandsbeker weekly market will mainly find seasonal and regional products. But also organic meat or fish from species-appropriate fishing. Also products like honey or apple juice come from own, regional production.