St. Pauli Night Market
Every Wednesday from 4:00 p.m. to midnight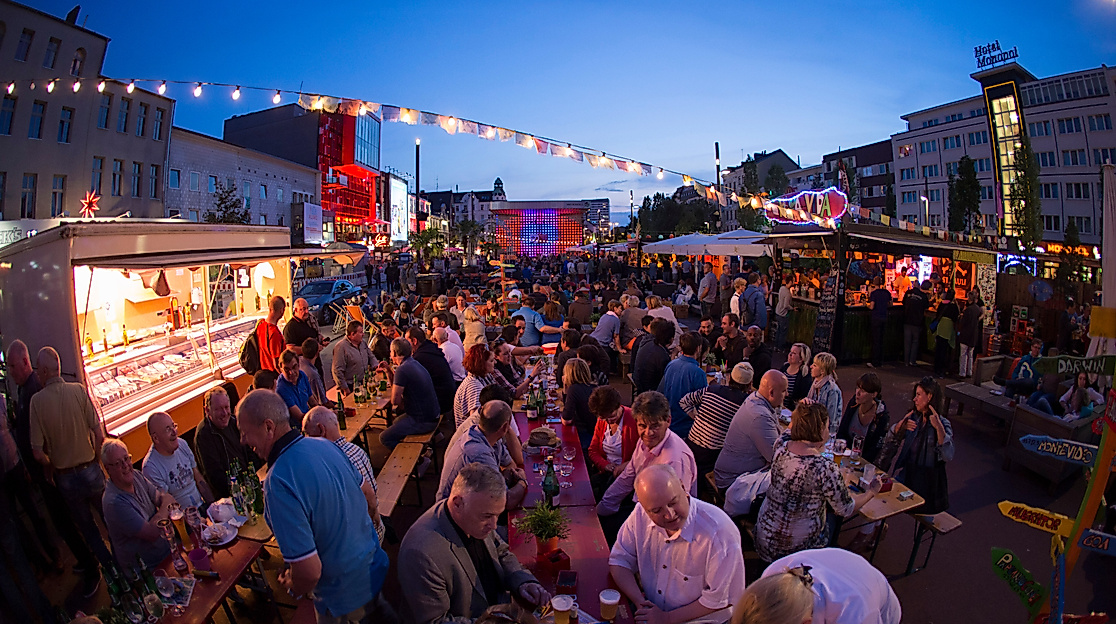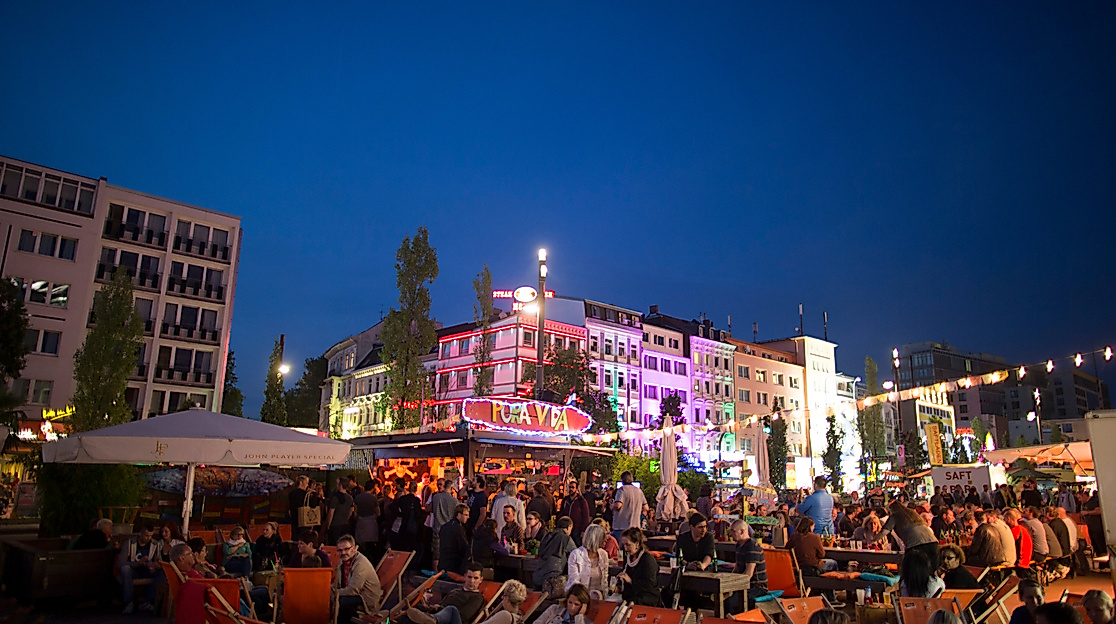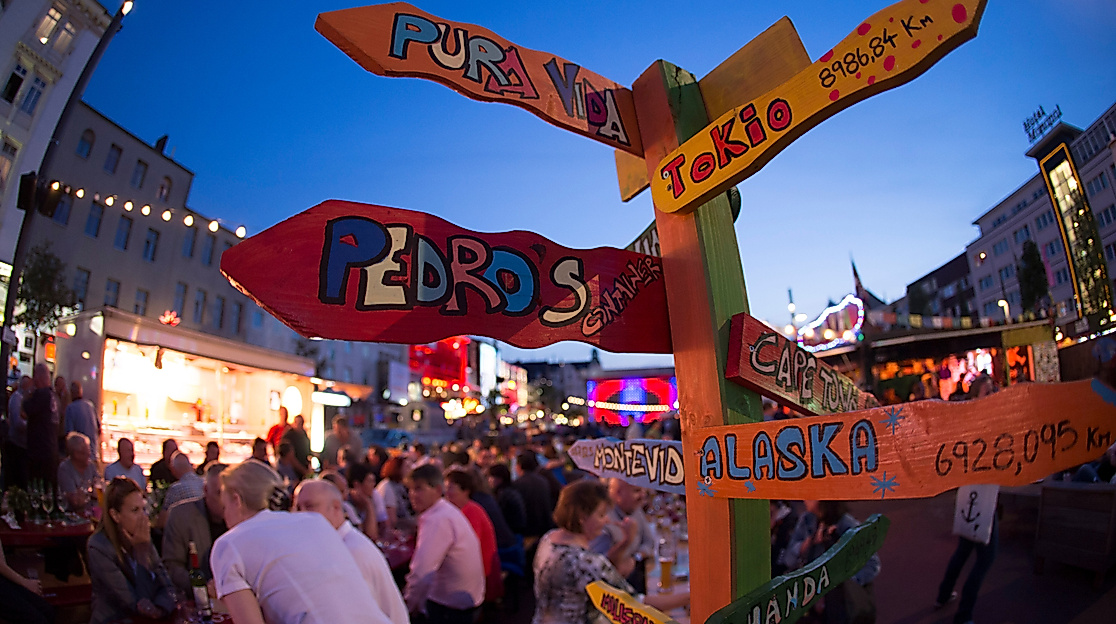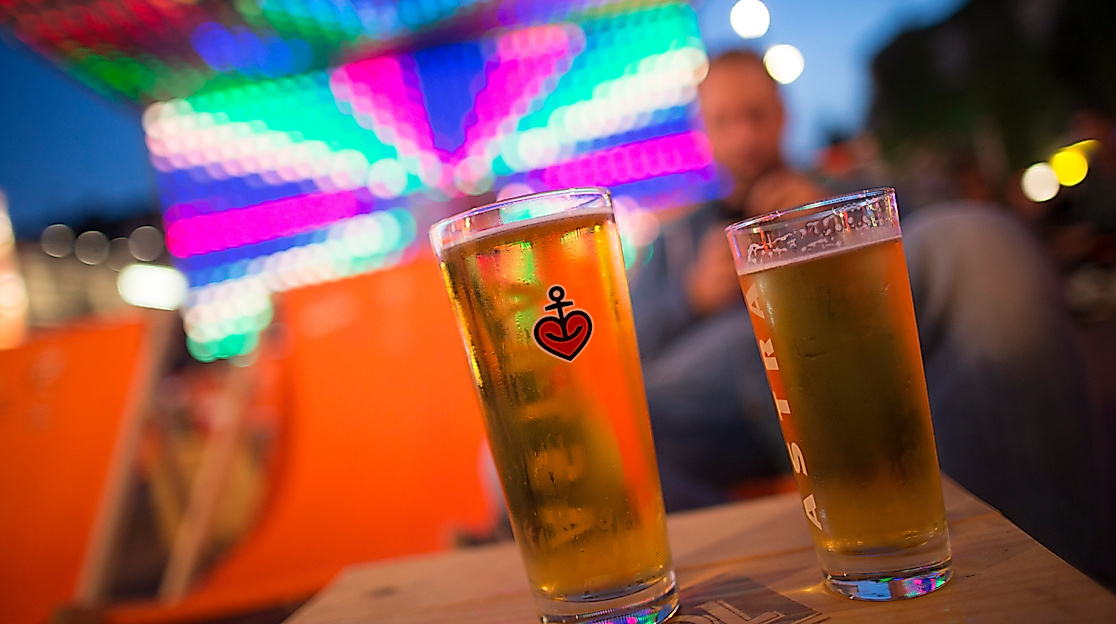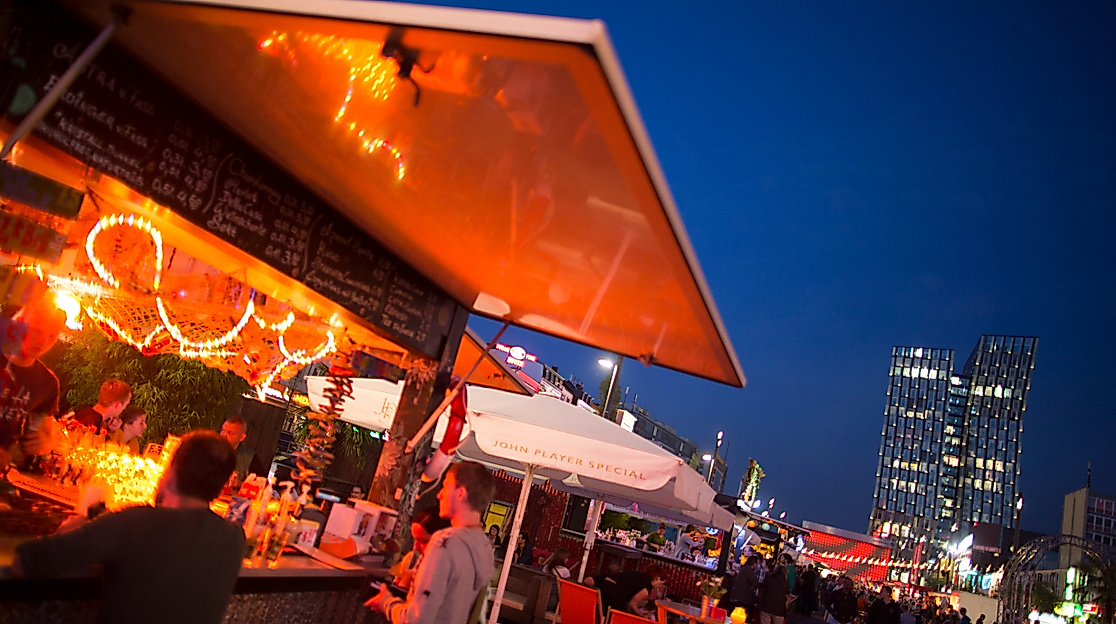 The St. Pauli Night Market in Hamburg with its adjoining beer garden offers an unusual shopping experience even at a later hour.
Like so much on St. Pauli, the district's weekly market is not quite ordinary: it opens every Wednesday at 4 pm and closes late in the evening between 10 pm and 11 pm. Which regular employee can shop at normal market times?
The St. Pauli Night Market is no ordinary weekly market. It is located right in the heart of the Reeperbahn on the Spielbudenplatz and has adapted to the general shopping behaviour of our time. The directly connected beer garden with its live music stage turns our weekly market into an "After Work" meeting point and offers residents and visitors an unforgettable shopping and enjoyment experience. The normal local supply with fresh food from the region is perfectly combined with a relaxed end to the day.
During the Reeperbahn Festival or the Santa Pauli Christmas Market, the St. Pauli Night Market moves to the Reeperbahn, near Boutique Bizarre.