Quiddje
Handmade from the Hanseatic city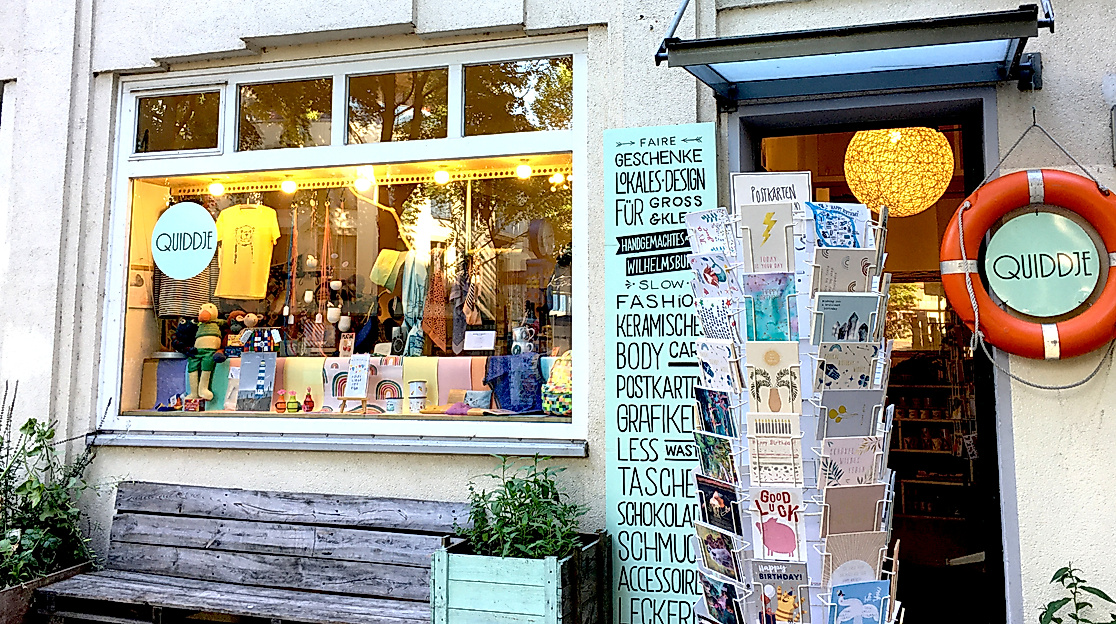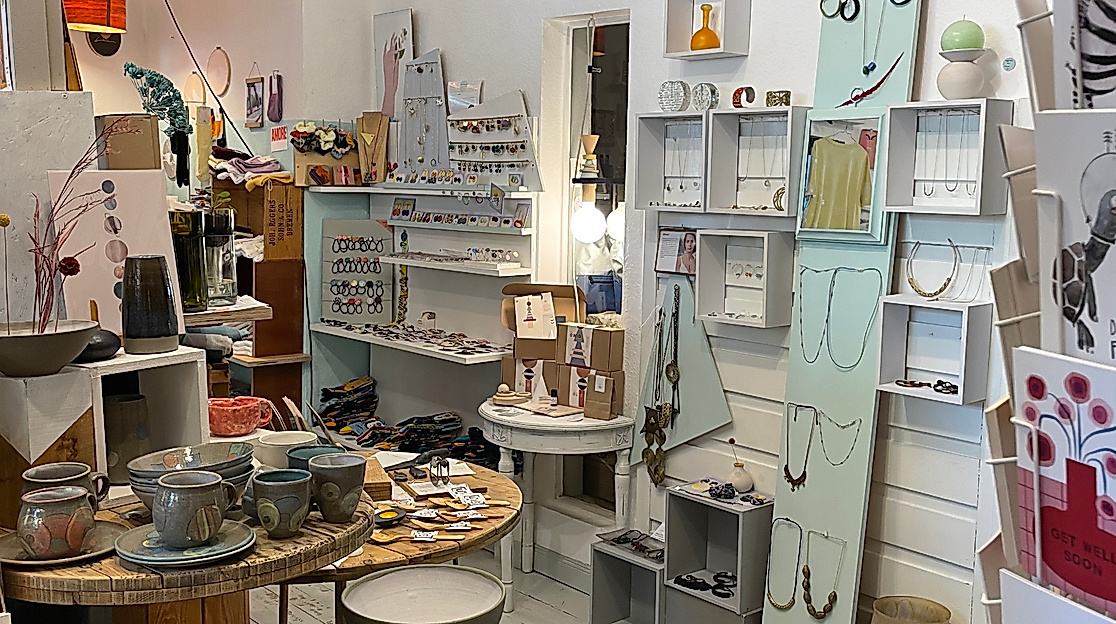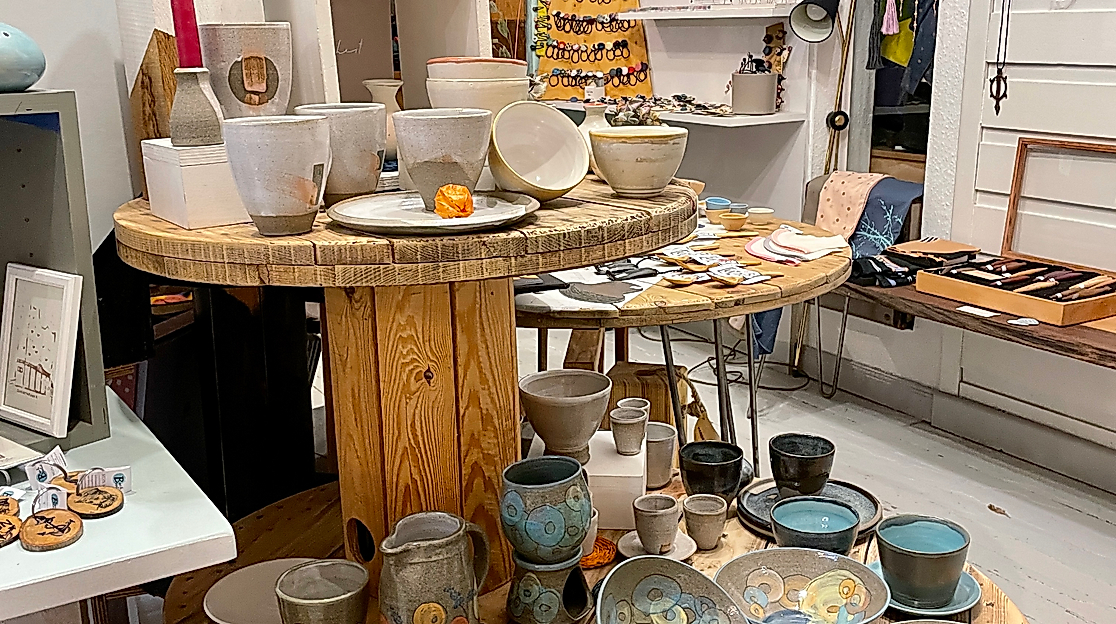 In the middle of Wilhelmsburg, six handmade producers joined forces in 2016 to create a place to go for great local design. In addition to their own products, the store community in the Reiherstiegviertel sells the handmade pieces of various people and small labels from the immediate Wilhelmsburg neighborhood and Hamburg. Occasionally, the products come from further afield.
The Quiddje is a real treasury: jewelry, fashion, art, ceramics, soaps, home, kitchen, children's and garden accessories, as well as some micro-produced food products are presented colorfully mixed and partly certified organic in the small store. Everything is made by hand, including many upcycling products and those that are intended to help people live a life with less waste. The Quiddje wants to promote sustainable and reflective consumer behavior and offer small producers a space for their creative ideas.
The Quiddje women are not originally from Hamburg, hence the name of the store: Quiddje means "moved in" in Hamburg dialect. But all of them have lived in Wilhelmsburg for a long time and feel very connected to the district. There is plenty of creative potential there. And so the assortment changes regularly to make room for new, original design ideas from the neighborhood and the city.