Mili
Uncover genuine Scandinavian designs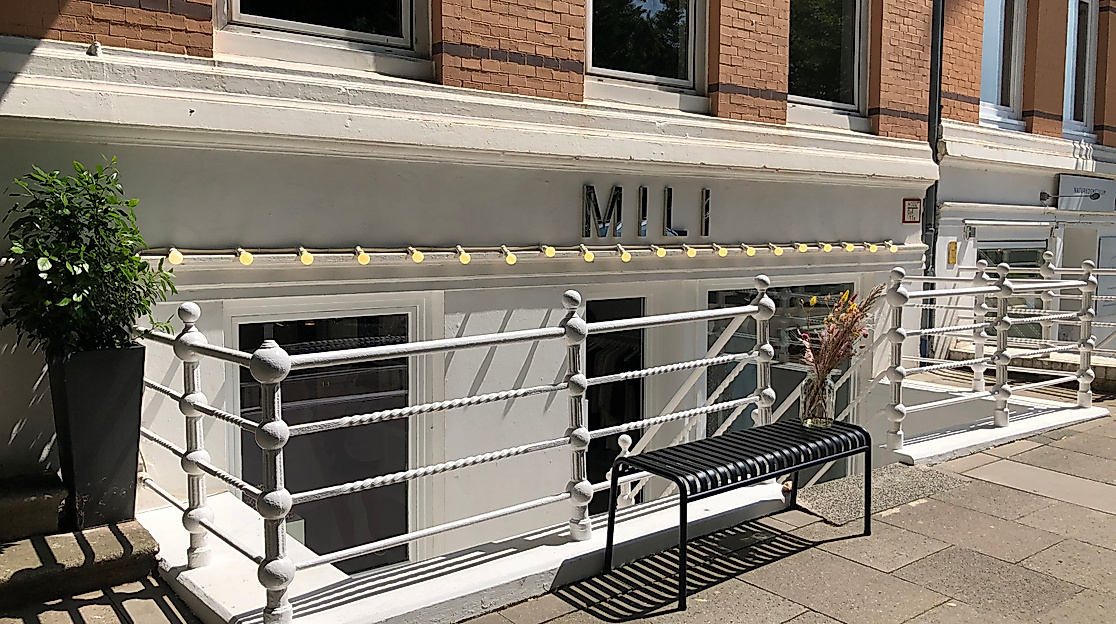 Mili in Eppendorf carries a select range of women's fashion items, the majority of which are by still relatively unknown Scandinavian designers. You'll find simple patterns, sophisticated jewellery and clear shapes – retail therapy at its best!
Scandinavian flair in Hanseatic Hamburg
Quite inconspicuous from the outside and hidden behind its white façade, this very special concept store carries carefully selected apparel and accessories, predominantly from Scandinavian designers such as Ganni, Stine Goya and Jane Kønig. Could you need a more perfect invitation to browse through their shelves? Whether it's that blue-and-white-striped sailor look with you're after, or maybe unusual cuts, sophisticated jewellery items, elegant basics or cool leather trousers, there's something for everyone here. Many of the labels are still relatively unknown in Hamburg and can only be found in this basement-level hideaway store – so it's worth diving in and looking for that special item you'll find nowhere else in the city.
Reykjavik, Copenhagen, Hamburg
The dynamic duo of Frida Tomasdóttir and Sara Bjarnadóttir are authentic Icelanders and a true mother-daughter power team. It's not hard to tell, based on the labels they carry and the layout of their store, that it's in their blood. They're never short of ideas and every year they draw new inspiration from the major fashion shows in Paris, Copenhagen or Berlin.