Langeloh & Peters'son
The boutique with a built-in happiness booster!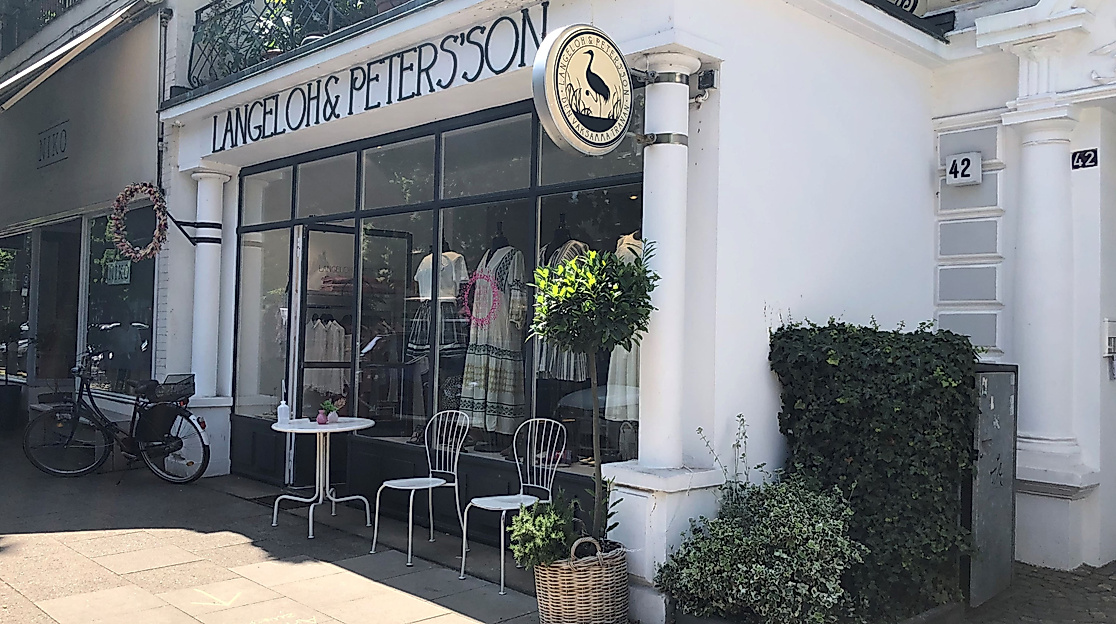 Shopping at Langeloh & Peters'son truly is a feel-good experience. Selected European brands, tunics, boho chic and ladies' accessories, lovingly put together just for you.
Happy shopping on Lehmweg
A large crane, the 'bird of happiness' as it is called in Sweden, proudly adorns the sign at the entrance. The bird is considered the herald of the warmer weather following the harsh Scandinavian winter. Langeloh & Peters'son on Lehmweg also radiates this warmth, its inviting table and chairs enticing you to shop in the summer. When the weather gets colder, there is a seating area inside and lovingly placed details inside the shop, meaning that you'll quickly feel welcome
European designer fashion
Co-owner and fashion designer Wiebke Langeloh's expert personal advice and keen eye for detail are a prominent part of the store's unique concept. Flick through the rails and you'll find brands such as des petits hauts, indi & cold, custommade, modström or Sofie Schnoor. Their selection of airy tunics in summer, boho chic shorts, elegant silk dresses, special-cut jeans with or cosy cardigans will in no way leave you wanting.