HARM JOPP Jerseys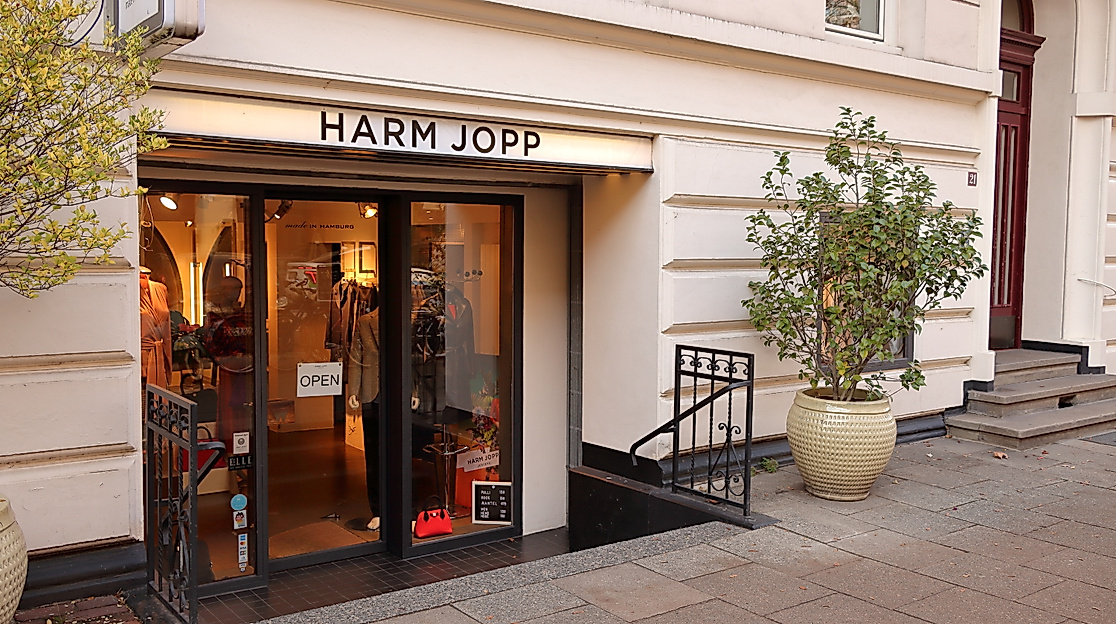 Harm Jopp Jerseys in Hamburg Eppendorf offers high quality fashion with excellent wearing comfort for him and her.
Stefan Harm and Tobias Jopp believe that a dress should be sensual without appearing superficial.
In addition, the two designers, who got to know each other during their studies at the University of Applied Sciences, attach great importance to high wearing comfort and easy-care fabrics. In their shop in Hegestraße, which they have been running for ten years, they dress women in classic changing tops or figure-flattering jersey dresses in bright pink or more subtle powder shades. Men can choose between slim suits, sporty jackets or simple short coats. Since spring 2012, they also sell the matching clothing for daily sun salutations, an exclusive yoga fashion line. Jopp and Harm are often in the store themselves and advise their customers personally. They are happy to respond quickly to requests for changes. After all, everything is made in their own studio.