FROHSTOFF Silk Screening & Textiles
Beautifully natural – that's the FROHSTOFF way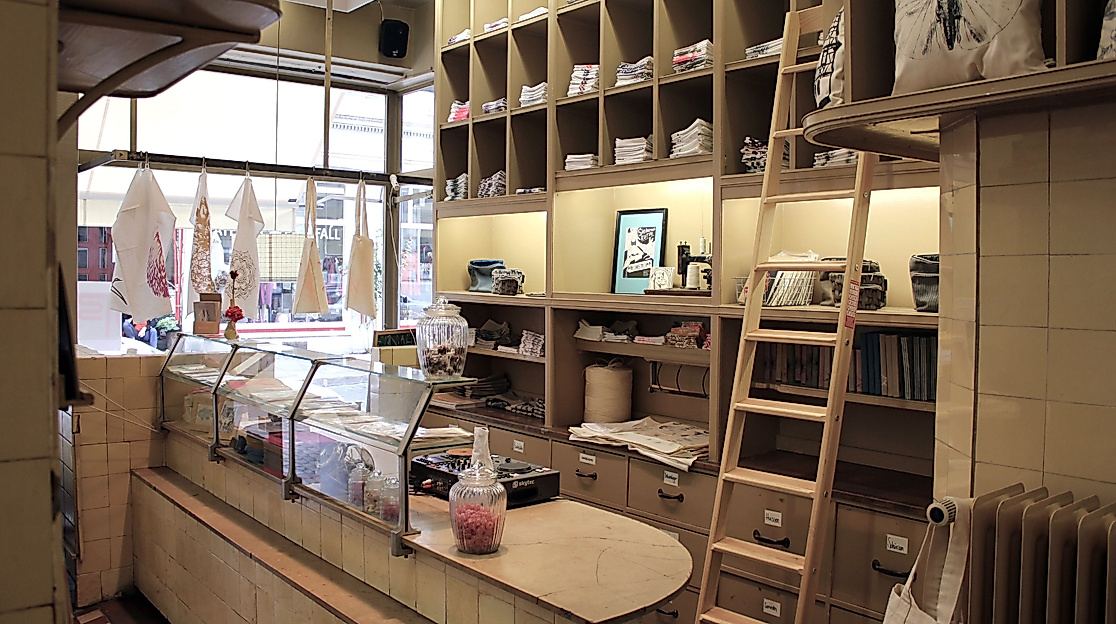 In the FROHSTOFF workshop near Hamburg's Grossneumarkt, creativity, bright colours and high-quality textiles are brought to life to create bespoke, one-of-a-kind pieces.
Artisanal creativity
Their range boasts, for example, expertly crafted bottle covers, tea towels, aprons, cushions and various stationery items. The entire manufacturing process – everything from cutting to manual silk screening – is carried out on the premises in the tailoring and production workshop.
All high-quality FROHSTOFF products are handmade, showcasing their clear passion for craftsmanship in the best possible way. Their one-off creations and limited run series are finished with environmentally friendly, biodegradable dyes. What's more, all their cushion fillings are guaranteed to be 100% vegan!
Silk screening workshops
Feel like giving it a go? Join the FROHSTOFF team in Wexstrasse, where they will share their knowledge of the intricate art of silk screening with you and your friends or family as part of a creative one-day course or a weekend workshop. A perfect group activity!