Cream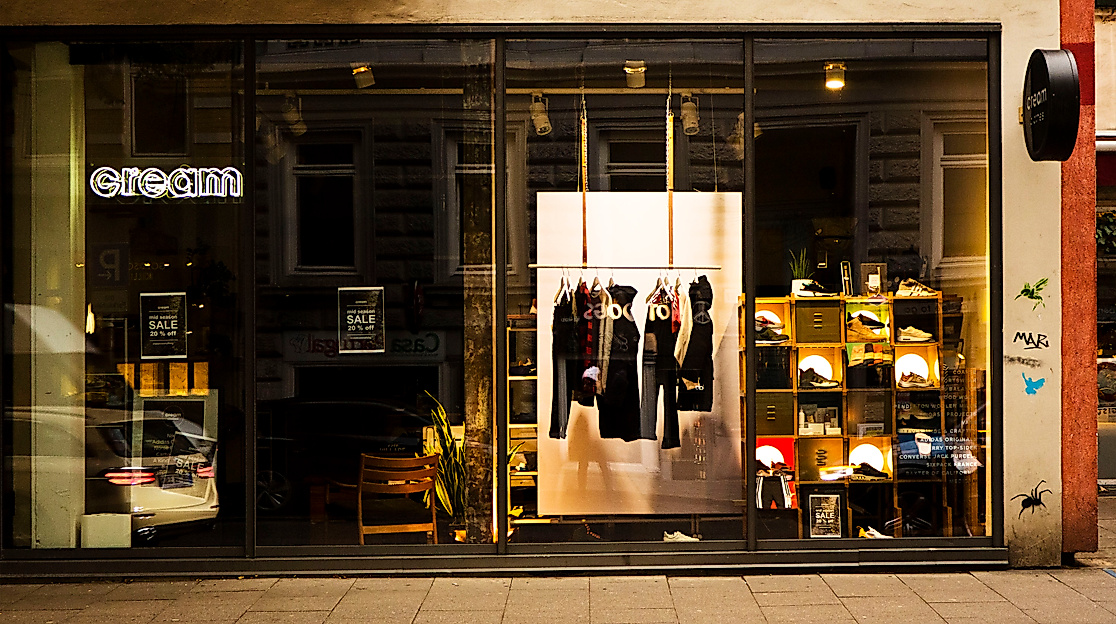 Cream in Hamburg St. Georg distributes well selected pieces in an urban casual style.
The Lange Reihe in St. Georg has left its former dirty drug image far behind. Nowadays flats in old buildings are traded for huge prices.
The street, in which the annual Christopher Street Day parade starts, is crowded with cute Cafés, bars and boutiques.
Cream has the right urban look for the neighbourhood. Black lacquered floors, white walls and a few stacked wooden pallets serve as exhibition space for fine sportswear - sweaters by Adidas SLVR, jeans shirts by Levi's Made & Crafted or parka by Wood Wood. Next to sneakers from New Balance or Nike, the woolen laptop bag from The Good Flock leans, critically eyed by a vinyl figure from Coarse. With grooming products for the man from Baxter of California or a leather talisman from Joshua, life savers and night owls are prepared for the boy or girl watch on the colourful promenade.