Alsterhaus Hamburg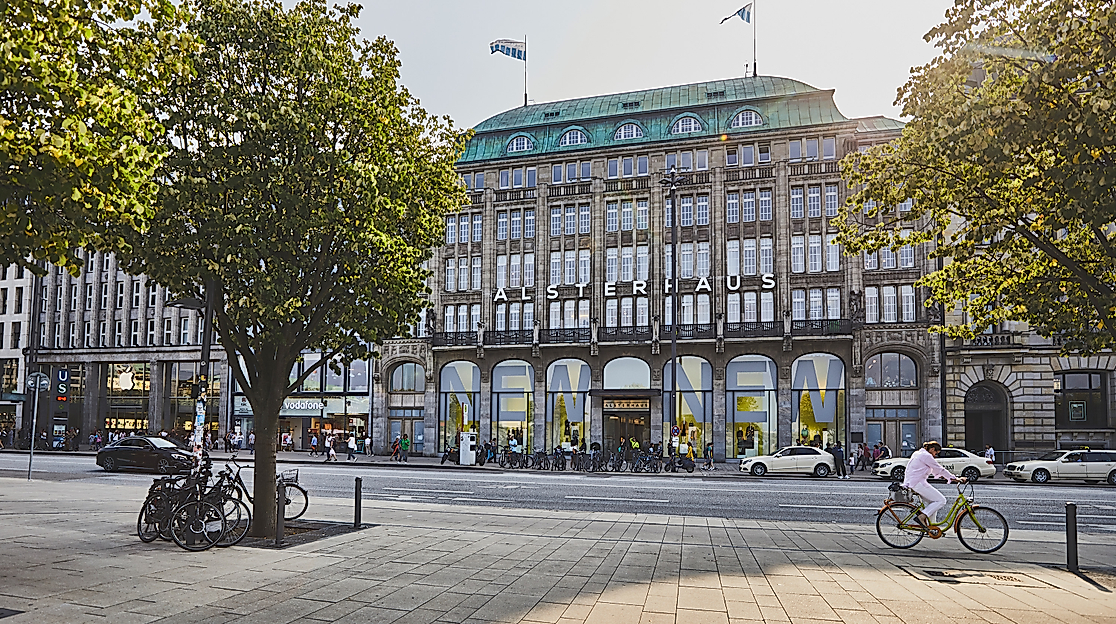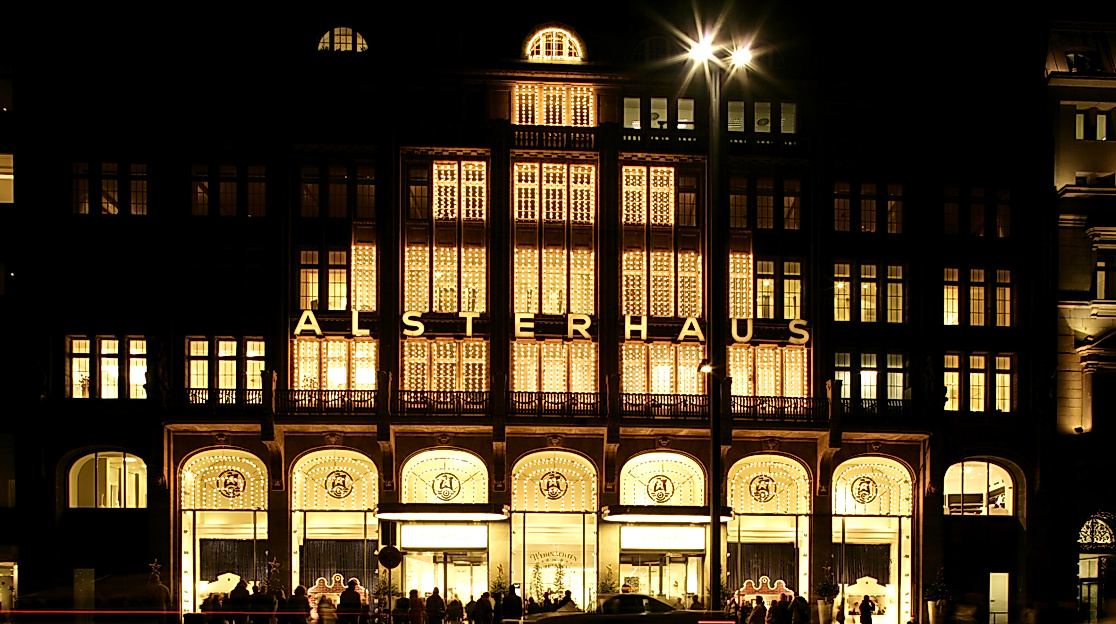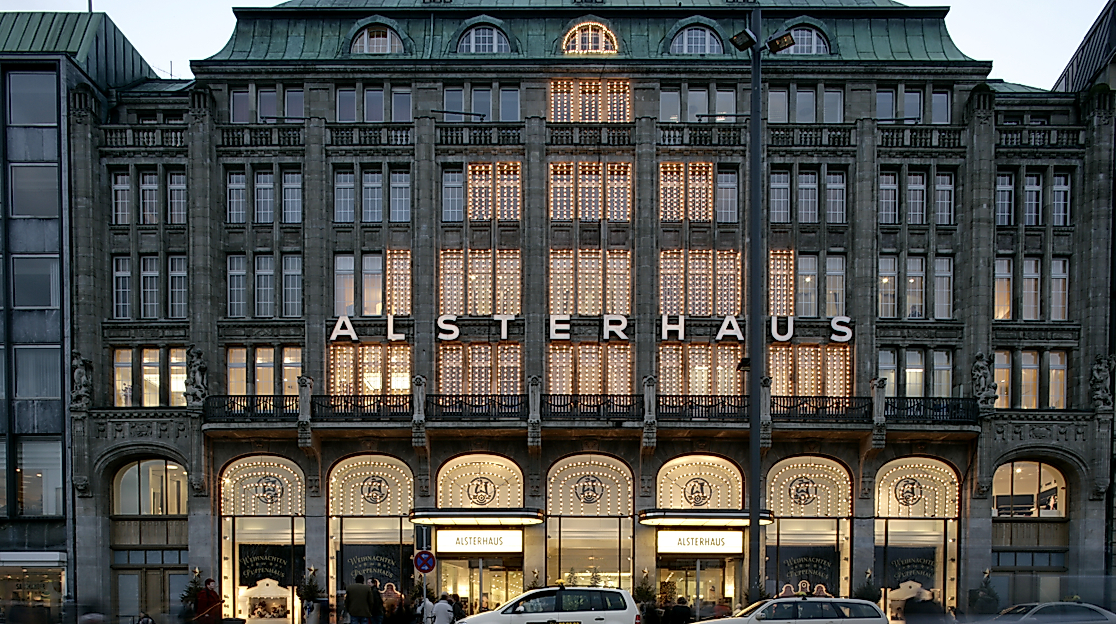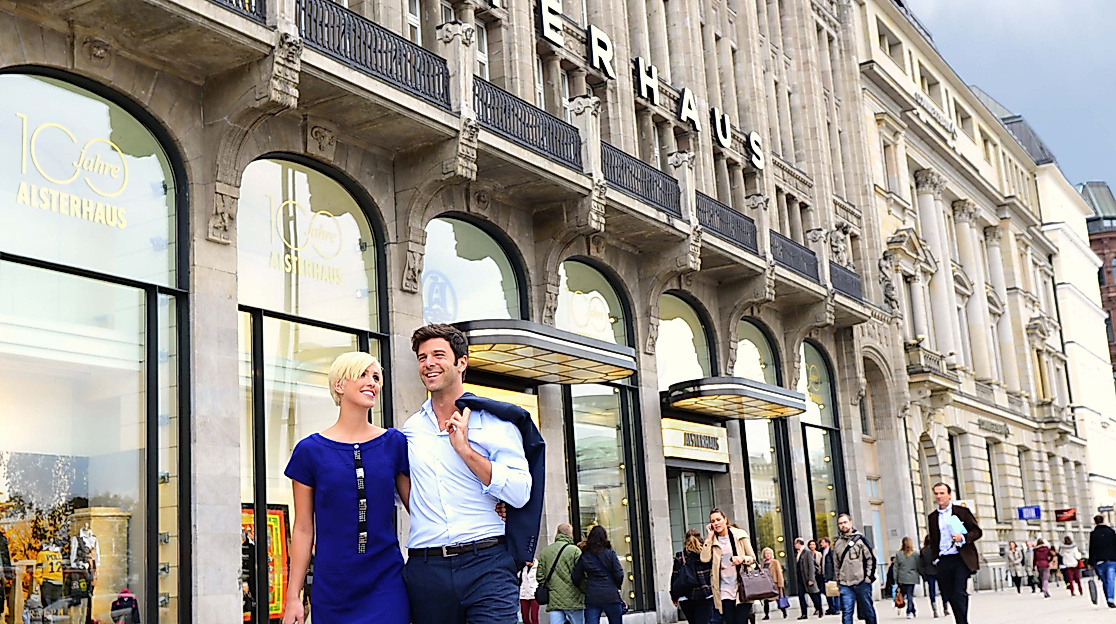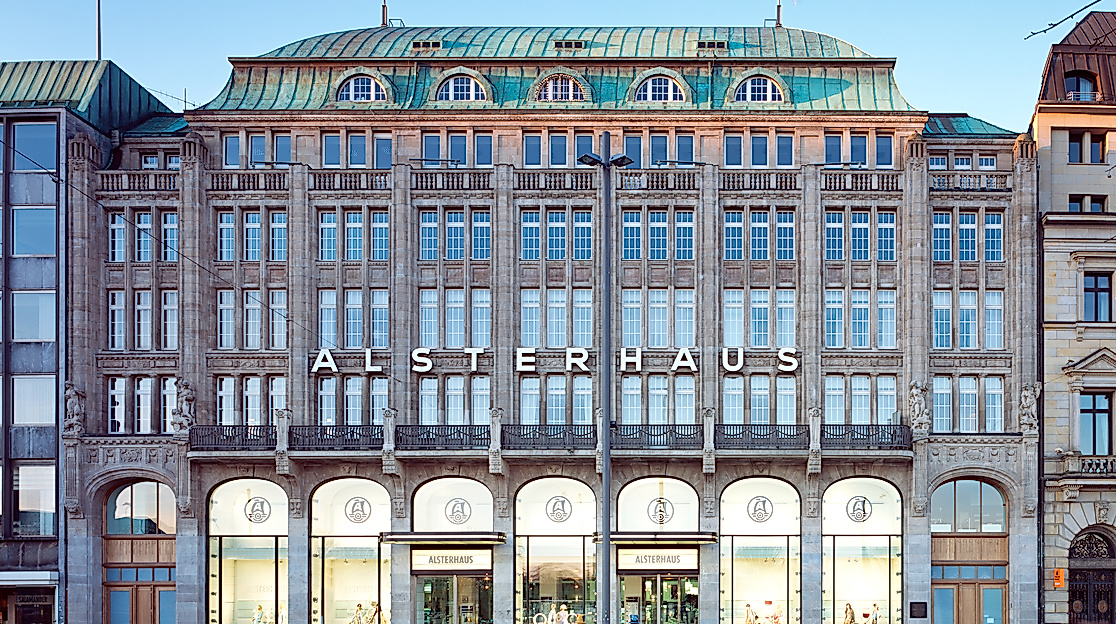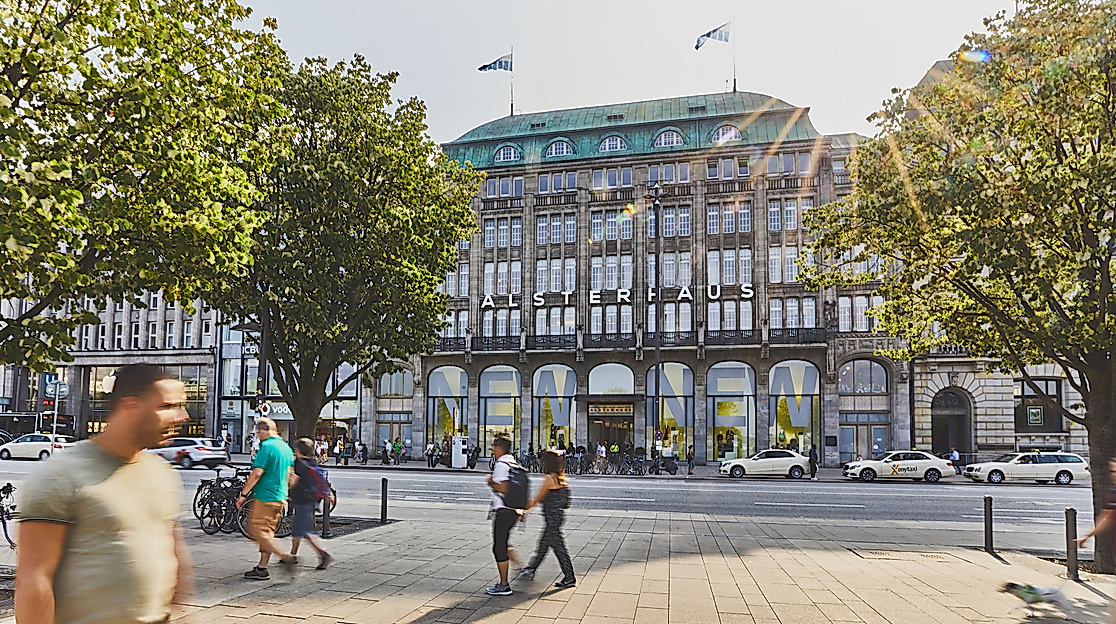 The Alsterhaus is certainly Hamburg's most well-known department store along the Alster. Luxury goods of all types can be found on five floors.
When "Warenhaus Hermann Tietz" opened its doors for shoppers on the exclusive Hamburg promenade, the Jungfernstieg, in 1912, it was the talk of the town.
With five floors, exclusive interior and luxurious assortment of wares ranging from amazing French hats to citrus fruits all the way to oriental rugs, it quickly became the foremost address in the city. Today, the store - which was later renamed the Alsterhaus - belongs to the Karstadt Group. Despite repeated renovation, it has lost nothing of its magnificence. On the sales area of 24,000 m2, the well-trained personnel serves customers with high-quality products from the areas of beauty, fashion, accessories and delicatessen items. International designers like Boss, Missoni, Barbour or Comptoir des Cotonniers have their own department stores. And customers with an appetite are provided for as well. The fourth floor includes a restaurant with a view over the Alster.