Sushi Factory Restaurant FUGU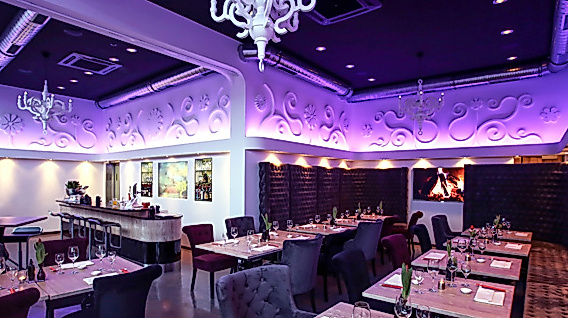 In Hamburg, sushi is quasi the culinary alternative a fish sandwich. Fish fans get their money's worth at FUGU by Sushi Factory.
The team of the Sushi Factory has been one of Hamburg's sushi pinons since its foundation in 1998. The highest philosophy of the operators is to offer delicious and imaginative products with always high quality and freshness. Maki, Nigiri and Co can be arranged according to your own taste or ordered as a menu. Not only fish lovers will be happy here, but also meat lovers can enjoy the Teriyaki Chicken Maki or the Spicy Roastbeef Roll. The menu also has plenty to offer vegetarians: for example the Mango Avocado Roll or the Forest Roll with asparagus.
Free delivery service
Especially convenient is the free delivery service in the city centre from an order value of 10 euros. In addition to a catering service, the Sushi Factory also offers regular cooking courses in which participants are introduced to the art of Japanese cooking.
Hamburg CARD Discount
Culinary discount
With Hamburg CARD Culinary, Hamburg CARD Culinary Plus, Hamburg CARD Premium or Hamburg CARD Premium Plus
20% discount on food
Please note that you must provide proof of the benefit redemption in the app, before ordering in the restaurant, for the discount to be applied.
Short & Sweet
CategoryRestaurant
Type of cuisineAsian
Price€€
Ambiencestraight, modern, stylish
TipSushi, Fusion