Q21 Gasthaus
Listed water tower palace meets modernity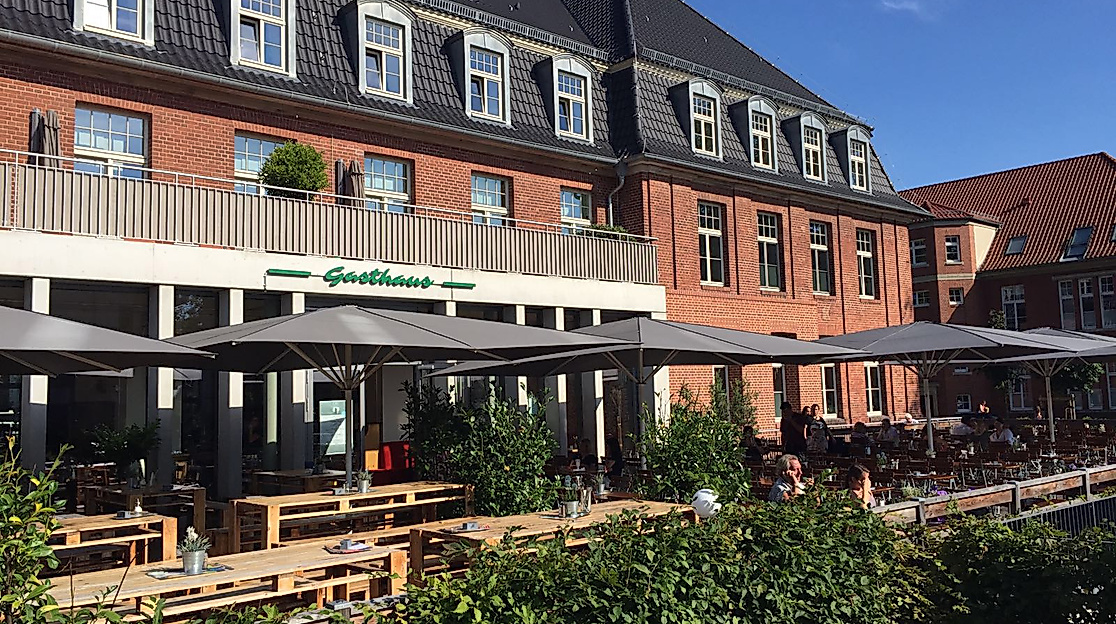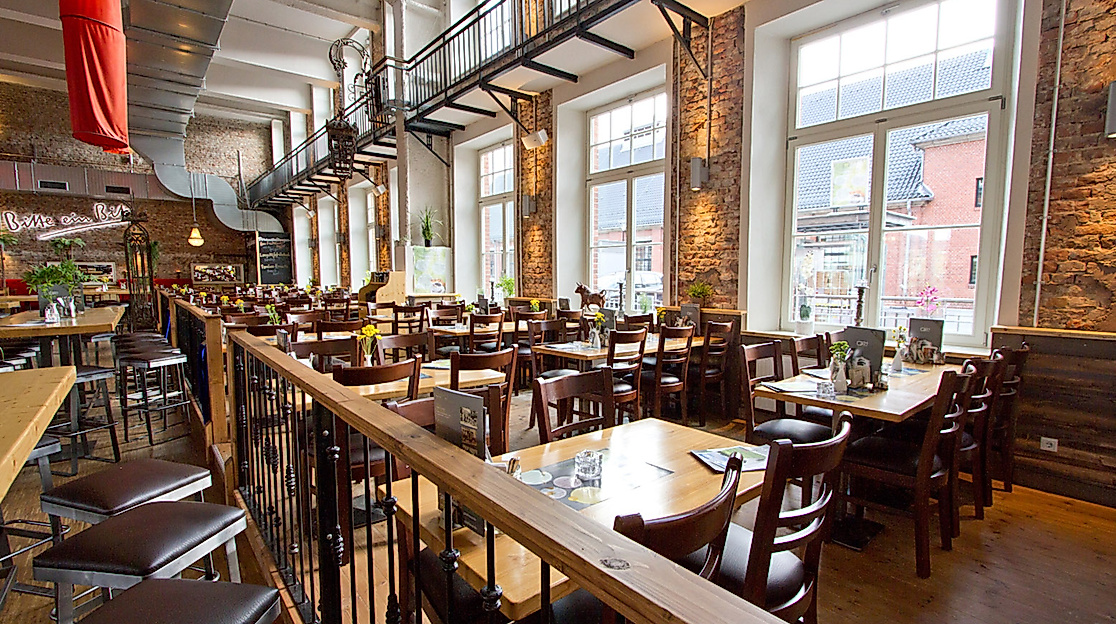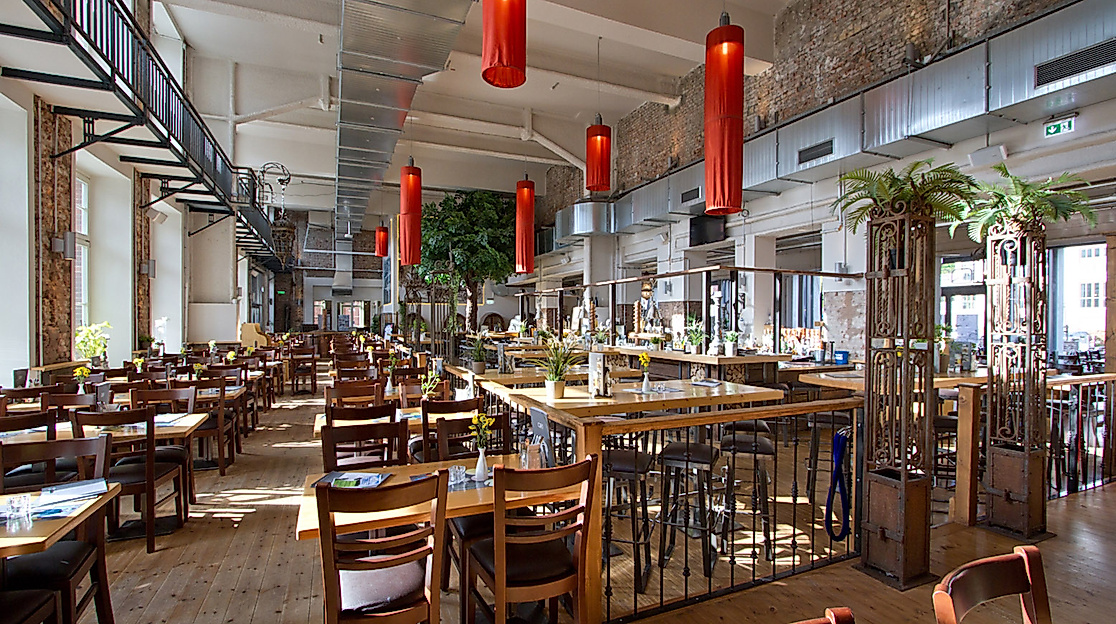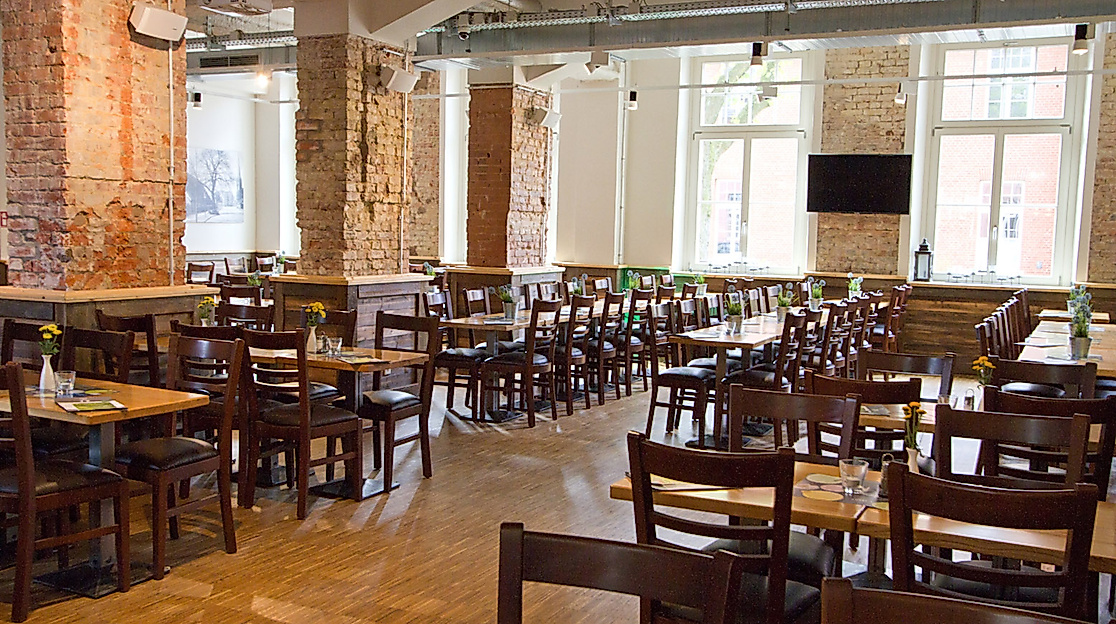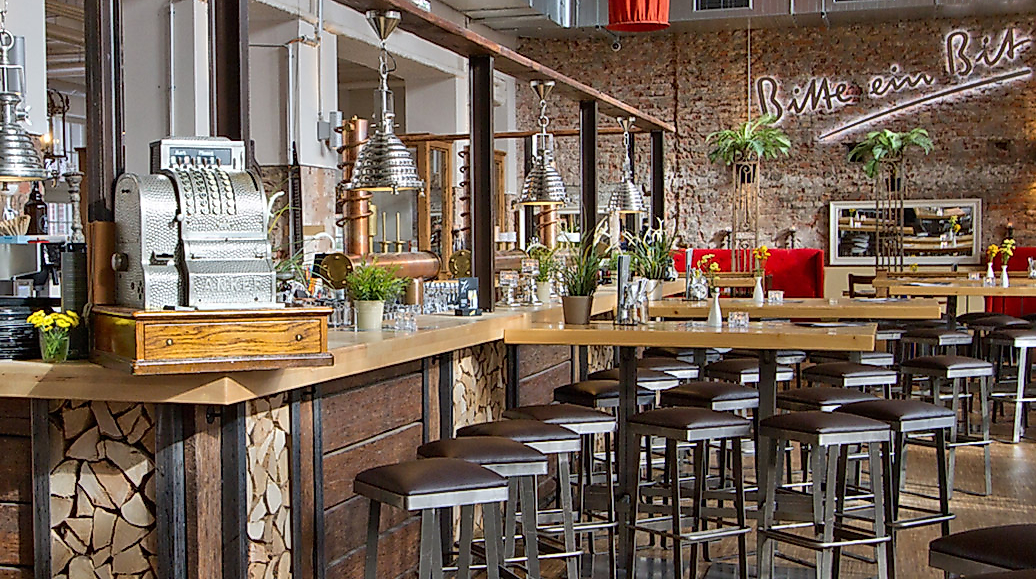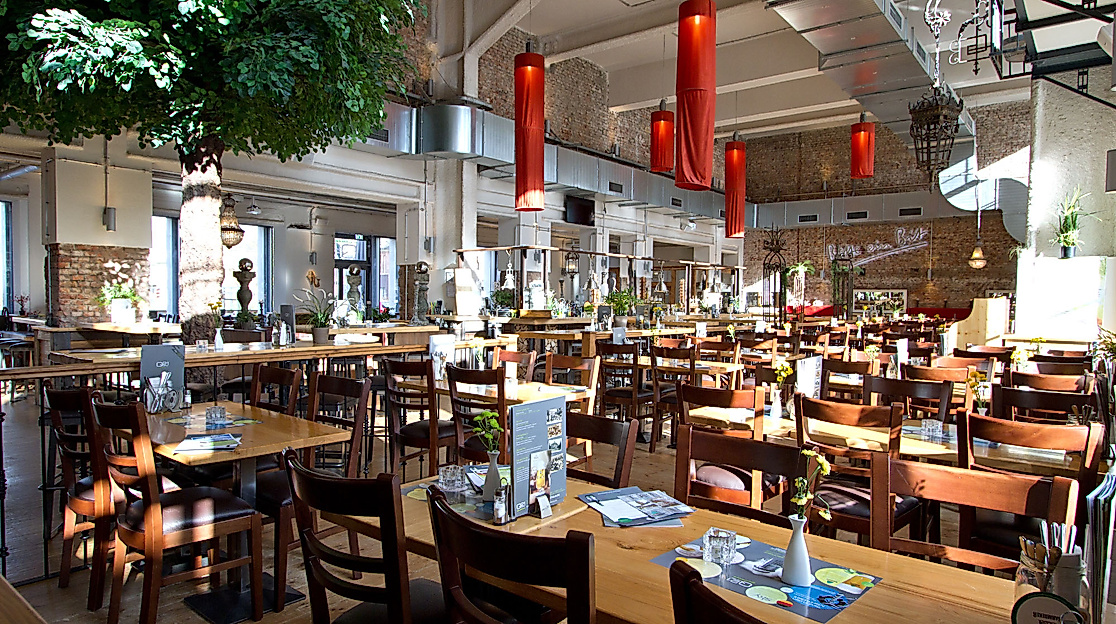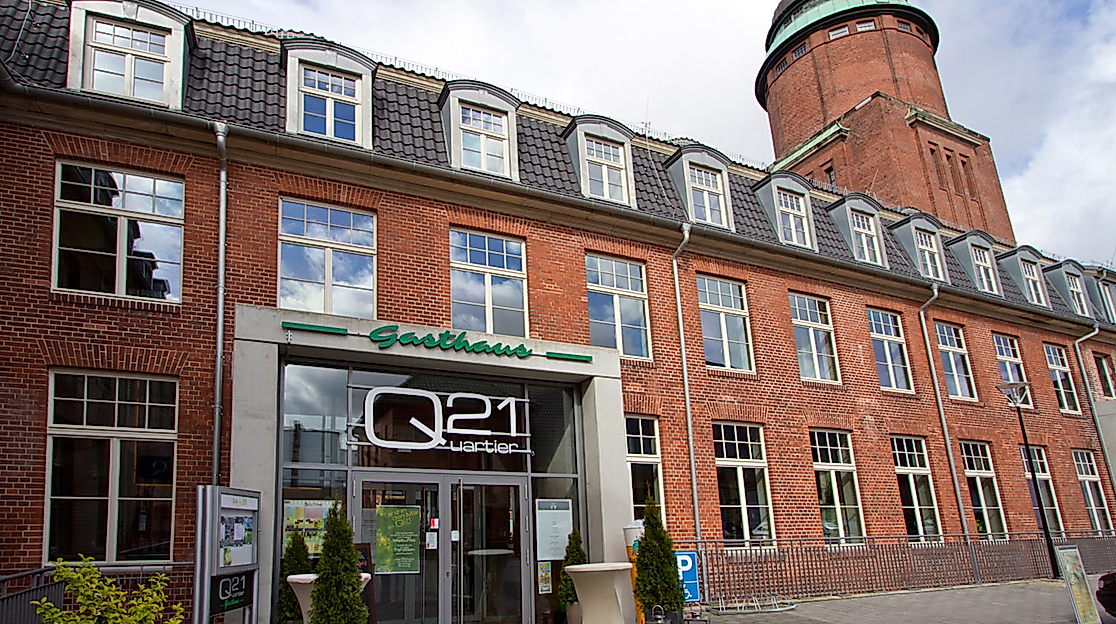 The listed water tower palace has been brought back to life and is at the same time an architectural focal point with the modern ambience of the inn in Quartier 21.
Tasteful, rustic, with historical industrial charm: In the Barmbek inn Q21 body and soul are held together in a unique atmosphere with honest dishes and exclusively brewed beer. In the beer garden, too, the motto is: Enjoy with all senses!
One of the most ambitious, innovative building projects of the Hanseatic city of Hamburg was created on the site of the former Barmbek General Hospital: Quartier 21, which takes its name from the 21 striking, listed brick buildings. A small district in its own right has been created. The architectural focal point of Quartier 21 is the Wasserturmpalais,
The ambience
The "Quartier 21" inn is located in the over 100-year-old water tower palace, which gives it a unique flair. Light-flooded halls with 8-meter high ceilings, historic clinker bricks and steel girders are the backdrop for a journey through time, because the Q21 also skilfully meets modern demands for cosiness and style. When the weather is fine, the beer garden with a view of the greenery is a dreamlike island in the everyday life of the city.
The taste experience
The innovative cuisine offers German dishes interpreted in a contemporary way that leaves nothing to be desired. Here too, the balancing act between tradition and modernity is playfully achieved. Whether it's an invigorating breakfast or a cosy brunch, vegan burgers or classic fresh waffles made according to grandma's recipe: nobody goes home hungry here. Weekly changing lunch menu, seasonal monthly tickets and the specialities of the day always give reason to stop for a break. Selected spirits round off the experience.
The special thing
The "Barmbeker", a beer brewed especially for the Q21, sets a clear example in terms of taste and a sense of home. In the varieties NATURE, HELL, DARK and WEIZEN, there is a suitable beer for everyone. Without frills. Unique. Just typical Barmbek.
The party location
You can guess that this is the perfect place for private or professional events. Professional and service-oriented, every wish is put into practice. No matter what the occasion or size. Separated from the rest of the event, an optimally tailored, atmospherically decorated, culinary indulgence program starts, which looks for its equals and will leave lasting memories.
Isn't home the best place to be? Even the delivery of the warm meals, the cold buffet and the refreshing drinks is possible!
Hamburg CARD Discount
Culinary discount
With Hamburg CARD Culinary, Hamburg CARD Culinary Plus, Hamburg CARD Premium or Hamburg CARD Premium Plus
10% discount on food
Please note that you must provide proof of the benefit redemption in the app, before ordering in the restaurant, for the discount to be applied.
Short & Sweet
CategoryRestaurant
Type of cuisineMeat, German cuisine
Price€€
Ambiencerustic