Heimat Restaurant
Wine is an integral part here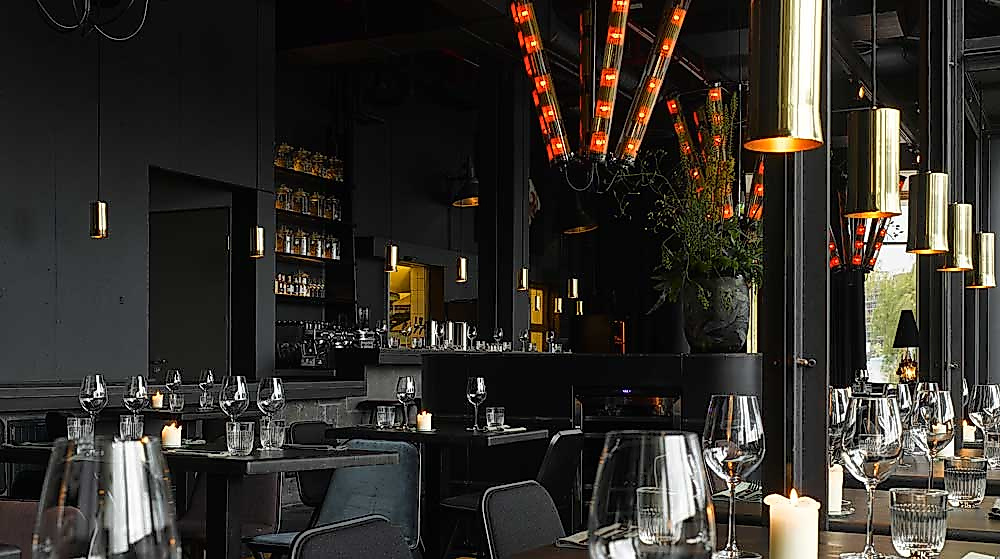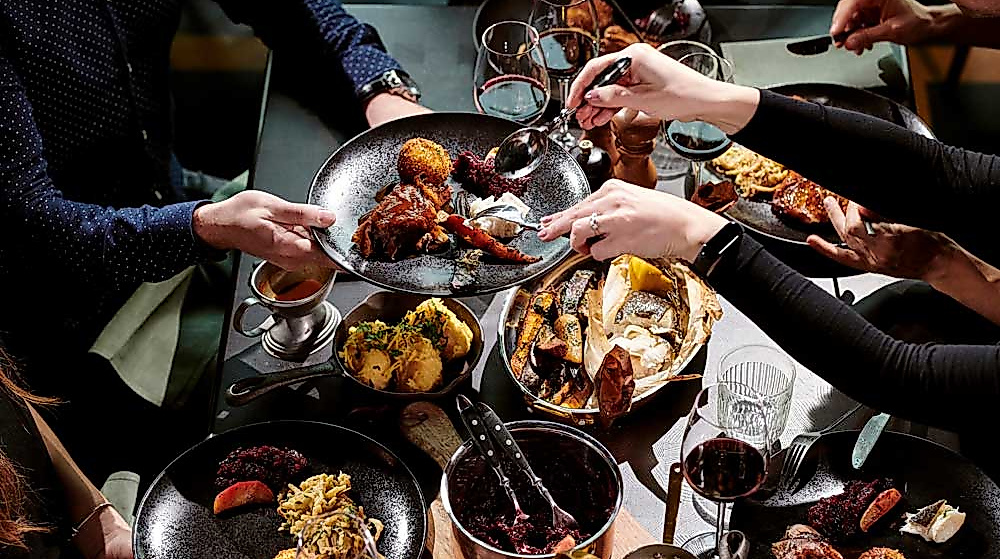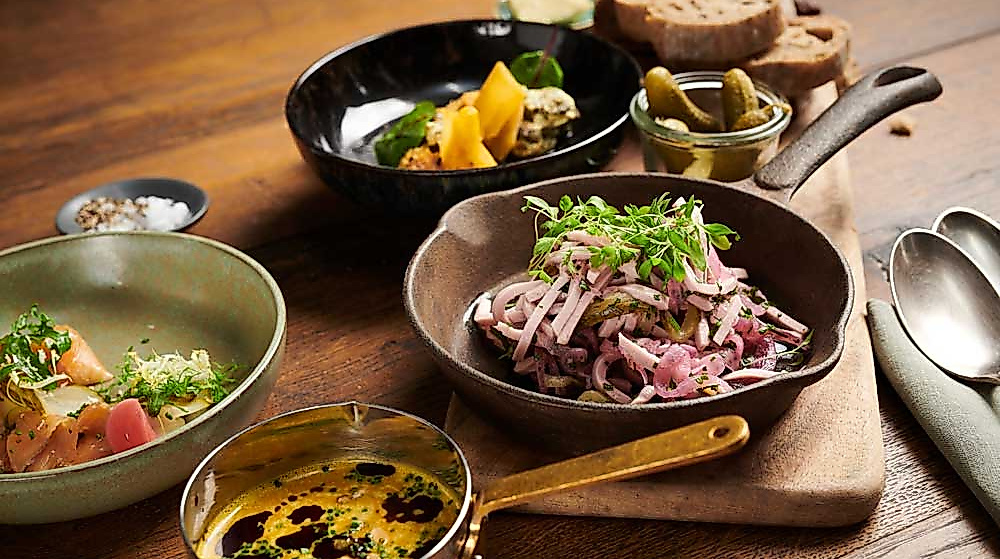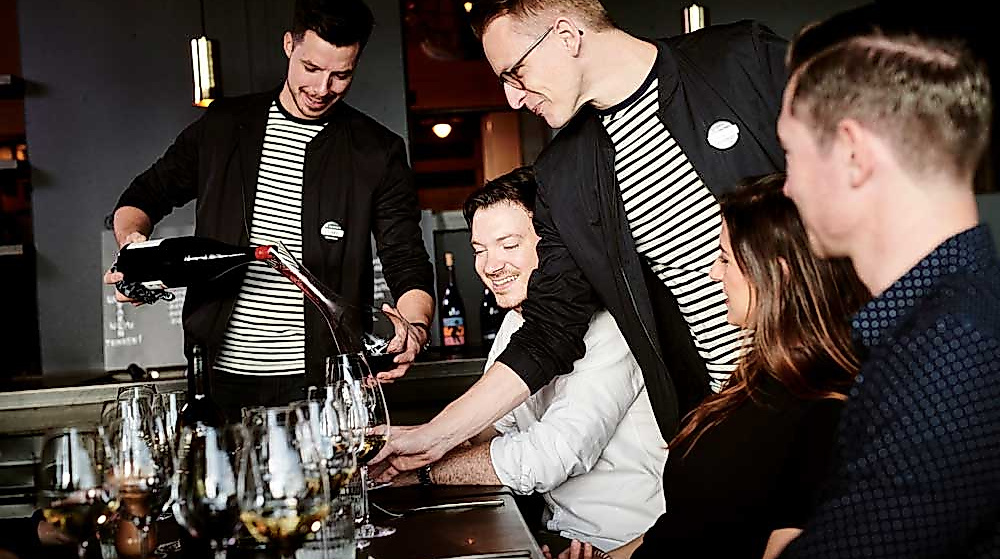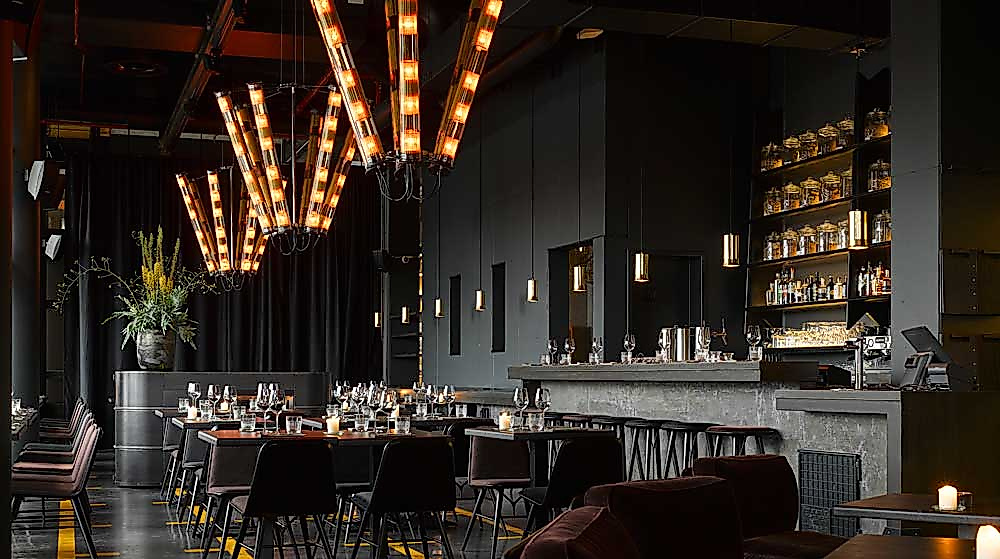 The living room of Überseequartier in HafenCity directly in the 25hours Hotel.
As the living room of Überseequartier, the restaurant heimat is the meeting place for hotel guests, neighbours and hamburgers. In the morning there's a generous breakfast for the guests, during the day there's room to work, at noon a delicious lunch and when it's dark, good wines in a relaxed atmosphere. Dark colours in earthy tones, materials such as the black-stained forehead wood of the tables, the deep wine red curtains of milled wool and the velvet velour of the benches create a cosy, earthy wine cellar ambience.
The theme of wine plays a central role here - both in design and in gastronomy. Old wine barrels are stored in a high shelf. Above the bar, glasses of earth from the vineyards present the wines offered in the menu. They can thus be experienced with the senses. Because guests can look at or smell the respective soils such as loess, lime or slate in the glass to match their selected wine. Selected wines from German and Austrian winegrowers from family-run wineries ensure the right atmosphere and attract wine connoisseurs and connoisseurs into the night.
What comes on the table? The best that the cuisine of Germany, Austria and Switzerland has produced. From the North Sea to the Alps - all dishes have their origins in German cuisine. In addition to the classic dishes, the menu offers dishes from two different wine-growing regions each, such as the Moselle or Wachau. Always in view: the seasonality! The centre of the culinary concept of the homeland is a three-course menu - the so-called "heart". The starter is served as a variation (4-5 different starters, including one soup). The main course, on the other hand, consists of a main component that is placed in the middle of the table as a whole (e.g. roast, whole fish or entrecôte). The side dishes are served in pots and copper bowls. The guests share the heart of the meal sociably (selectable for two or more people). A delicious dessert rounds off the menu perfectly.
Well thought out down to the last detail: In addition to the food and wines, all spirits and soft drinks are exclusively from German-speaking countries.
Hamburg CARD Discount
Culinary upgrade
With Hamburg CARD Culinary, Hamburg CARD Culinary Plus, Hamburg CARD Premium or Hamburg CARD Premium Plus
Free dessert of choice for minimum order of one main course per person
Please note that you must provide proof of the benefit redemption in the app, before ordering in the restaurant, for the discount to be applied.
Short & Sweet
CategoryRestaurant
Type of cuisineFish, German cuisine
Price€€
Ambiencebright, Nordic, straight