Anno 1905
Hanseatic original with 100 years of history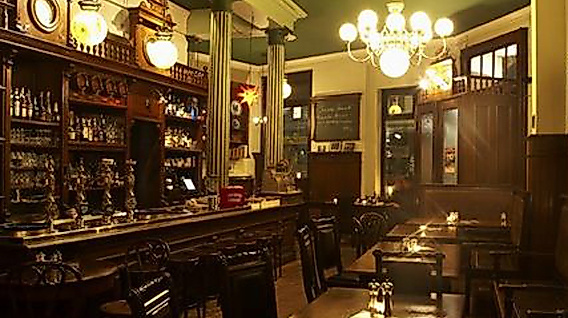 Anyone looking for typical North German cuisine in Hamburg often determines that it is no longer really available. One finds it – if at all – in some snack bars or in high-priced restaurants.
A genuine Hanseatic original
The Anno 1905 is therefore a real exception. Here, the focus is on traditional fare that is affordable and quite respectable. Classics are the shrimp soup and the matie in a light yogurt-cream sauce with apples and onions, accompanied by crispy fried potatoes.
Also recommended is the Labskaus - the North German classic par excellence. The Anno 1905 is a true Hanseatic original. You should not forget the Hamburger Kümmel after the meal!
The archetype of a nostalgic restaurant with over 100 years of tradition
As the name suggests, the Anno 1905 looks back on a long tradition. This can also be seen in the interior design of the restaurant, which corresponds to the spirit of the times. After this no longer corresponded to taste in the 60s and 70s, it was unfortunately largely covered up. But at the beginning of the 80s, the old splendor could be restored, fortunately. Many furnishings are still preserved in the original.
Here you can have a good "Klönschnack" with freshly tapped beer or a good glass of wine in a cozy atmosphere.