Golf-Club Buxtehude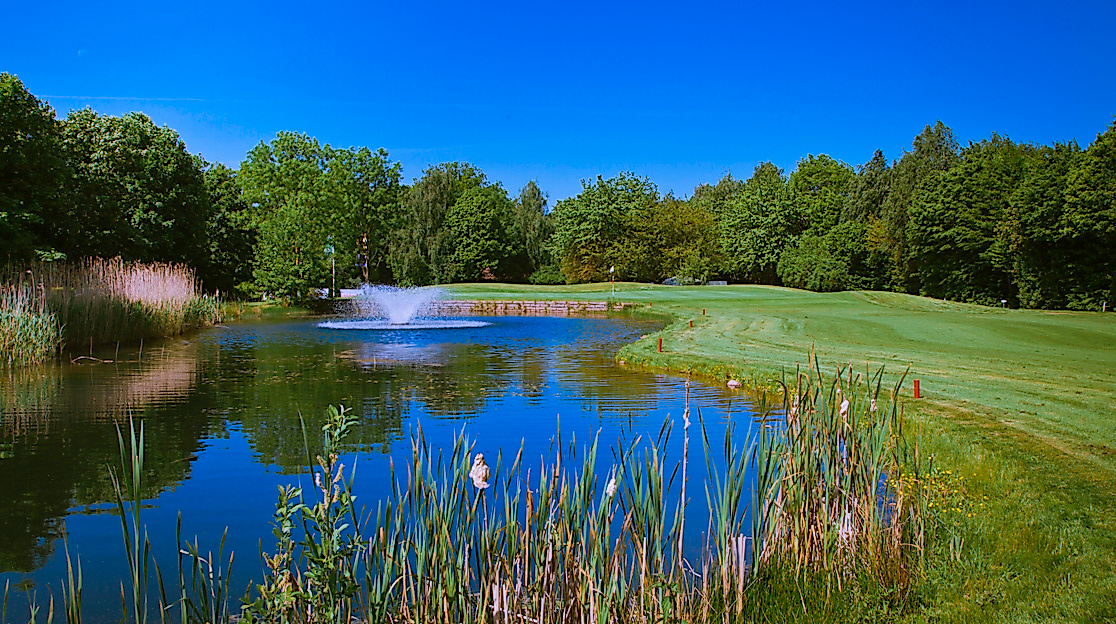 The Golf Club south of Buxtehude is open all year, playable with no minimum handicap and has many challenges.
The golf club, which lies to the south of Buxtehude, is open all year round and does not specify a minimum handicap, which means it offers many challenges.
Golfclub Buxtehude lies to the south west of Hamburg and can be reached simply and directly by car via the B 73. The 18-hold golf course, which is open throughout the year, covers a total of 64 hectares, with large open spaces and hilly hedgerow landscapes as well as mature oaks and pines. The course does not specify a minimum handicap for golfers, but the numerous slopes pose a particular challenge.
There are 20 tee boxes on the driving range, nine of which are covered. The training module offers several greens and bunkers as well as a putting area. Golf carts and trolleys for hire. The Heide Golfcard, the Golffeecard, the Golfcard Red Golf, the Teetime Card and the Golfclub St. Pauli card are all accepted. The Golfclub Gut Immenbek and the Deinster Mühle are both in the immediate vicinity.