Fluchtweg Hamburg - Live Escape Game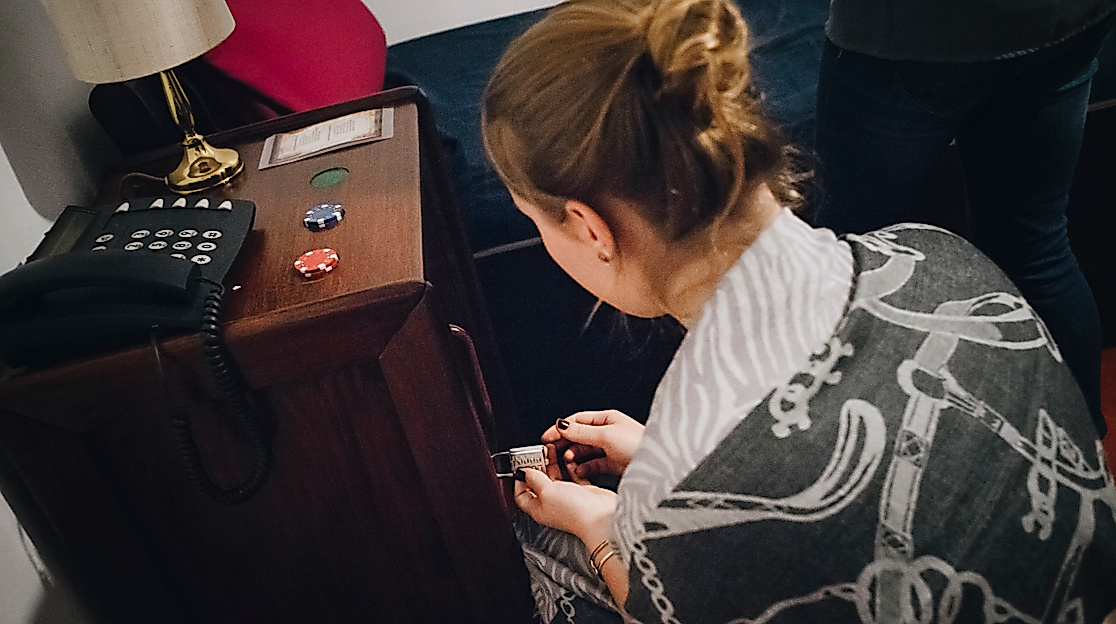 Fluchtweg Hamburg is one of the first Live Escape Games for Hamburg's creative minds – and it's in the middle of Hamburg.
At the St. Pauli location, you'll be spoilt for choice between two stories - or the option of competing against each other in both rooms in Battle Mode. Each room holds its own story. The concepts were designed with great attention to detail. Behind the scenes, a team of creative minds and technically minded tinkerers work on the ideas and puzzles that push the visitors to their limits.
An adventure in Las Vegas or a trip to outer space?
Trapped in an old hotel in Las Vegas you fight for your life. One hour before the demolition of the building, the game of your life begins... In Hotel Las Vegas, a linear game flow full of surprises and puzzles awaits you. Can you find out what the cards are all about? If Las Vegas is not far enough away, you will find yourself in Voyager 2076 in the out-of-control control room of a spaceship somewhere in space. Full effort is required to find all the clues and get to the bottom of the mysteries before the collision with Earth. Excitement and tricky puzzles are guaranteed in this non-linear game!
Game principle
Each game room holds tricky tasks and treacherous challenges. In teams of two to seven people the exciting cases have to be solved. The players have 60 minutes to find clues, pick locks and decipher codes. Creativity, teamwork and communication are the keys to escape. Despite various special effects and surprises, both rooms are suitable for children.
Hamburg CARD Discount
Tickets St. Pauli Location
With Hamburg CARD, Hamburg CARD Local, Hamburg CARD Premium or Hamburg CARD Premium Plus
15% discount when booking an Escape Game
At least one participant in the group must present a controlled Hamburg CARD local card on site in order to benefit from the price advantage for the entire Escape Game. Online advance booking is possible. The discount does not apply to vouchers and cannot be combined with other promotions. The arrival should be heard in such a way that you can meet at the facility 10 minutes before the start of the game. Please don't come earlier.